You don't know what you don't know - empower your team to make informed decisions that align your efforts with your goals.
This intensive public/private partnership training program will empower you and your team prior to embarking on a campus facilities P3 project to reduce risk and get it right from the start.  Our experts will guide you through the key milestones and challenges from pre-development all the way through construction, so you are prepared to define and execute a project for your institution. Through carefully selected in-depth content, working sessions, and consulting time, you will be prepared to enter into discussions related to public-private partnerships with internal stakeholders, external consultants, and private development partners.
You will learn:
When this model is right and when it is not

Process and timeline for approval and implementation

Expected returns and risks across deal structures
Range of financial operations and their impact

Types of common operating agreements and knowing what to look for

Ways to establish appropriate governance and oversight
Included with your registration is a 350-page workbook to guide your learning at the event.
A Note From Our Program Manager
Unraveling whether P3 is right for your institution is a heavy responsibility and a complex decision. Our consultants and attendees tell me this training is the best starting point for a one-stop shop on P3 education. This iteration in particular has been revamped to support the full spectrum of P3 preparation. We have hand-selected our speakers and case studies to highlight each phase of the process from start to finish.   What I enjoy about this program is attendees continue to express to me how much this training and the one-on-one consulting session gives them the confidence to approach P3 conversations from an informed position.
Grace Royal, Program Manager, Academic Impressions
Who Should Attend
This program is designed for business officers, directors of capital planning, and real estate management professionals, as well as institutional leaders with facilities, finance, or planning responsibilities. Institutional leaders, including presidents or trustees with facilities, finance, or planning responsibilities, will also benefit. This program applies to all institutions, including large, small, public, private, and Canadian, as well as offering provisions for community colleges and HBCUs.
Tiered pricing is available for teams - see the registration row below for more information.
If you have questions about this content or its fit for you and your team, please reach out to Grace Royal.
CPE Credit Available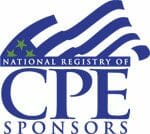 Recommended CPE Credits: 15.5 for main conference
Program Field of Study: Specialized Knowledge
Delivery Method: Group-Live
Prerequisites: None
Program Level: Basic
Testimonials
"Academic Impressions has given our staff valuable insight that has greatly benefited our college. We have learned so much in just a few days that we took back and immediately applied."
Sarah Fossen; Director, External Relations; Augsburg College
"Unbelievably pertinent information that will assist Virginia State University in moving forward with our PPP plans."
David Meadows, Vice President, Admin. And CFO, Virginia State University
"Great information. Provided great alternatives to financing projects and maximizing use of campus space and programs."
Josette Shaughnessy, AVP of Budget and Financial Services, El Paso Community College
"If you are a higher education institution considering the possibilities, nuances, and issues involved in creating a P3, this is the conference for you!"
John Yaun, Director, Housing and Residence Life, Marshall University
"The quality of this conference has impacted my decision for future conference attendance. You are organized to maintain your high standard in providing expert advice in various processes of continued educational growth to Higher Education institutions."
Angela Isaacs Brown, University of Technology, Jamaica, Chief Accommodations Officer
"This conference gives an in-depth understanding of the processes included in Public Private Partnerships and the way forward for academic institutions to finance their campus facilities."
Carmen Facey, University of Technology, Jamaica
"A very informative conference that was able to offer valuable insights from multiple P3 perspectives."
Jim McCurdy, Director of Finance, Corvias Campus Living
"A professional, well run, very detailed and focused formal "lecture style" supports learning at a greater level of detail than most conferences."
David Rozen, Senior Vice President of Finance, Corvias Campus Living
"AI's P3 conference was a great way to understand what is happening in the Public-Private Partnership arena as well as meet all the key players."
Ari Blum, Partner, RBL Real Estate
"Academic Impressions has given our staff valuable insight that has greatly benefited our college. We have learned so much in just a few days that we took back and immediately applied."
Sarah Fossen, Director of External Relations, Augsburg College
"The reason I prefer AI seminars is quality and dependability. I know the event will be organized and the content solid."
Gene Crume, President, Indiana State University Foundation
"The conference was pragmatic and forward thinking. Excellent topic and well sequenced."
Jim Barnett, Associate Vice President, University of West Florida
"Great presentations, well organized. Very informative!"
Kristin Gutenberger, Manager, Real Estate Operations, Cornell University
"The breadth of P3 projects and structures that were discussed will be very helpful in planning to fund our Master Plan."
Stephanie McHenry, CFO, Cleveland State University
"Great information. Provided great alternatives to financing projects and maximizing use of campus space and programs."
Josette Shaughnessy, AVP Budget & Financial Services, El Paso Community College

Agenda
Your registration includes access to the sessions below and materials, breakfast, lunch, and access to the networking reception on Wednesday, breakfast and lunch on Thursday, as well as refreshments and snacks throughout the conference.
Day 1 – January 16, 2019
8:30 a.m. to 5:30 p.m.
Opening Remarks and Introductions
What is the Value Proposition of Public-Private Partnerships for Your Campus?
This is the starting point for our training. You will work through a short assessment followed by a discussion with your peers and our experts to better understand your institutional landscape. You will review what is driving you to seek alternative financing and learn how to get the most from this workshop.
Project Valuation and Industry Best Practices Across Deal Structures and Projects
You will dive deeper into the various deal structures from a risk/reward tradeoff perspective.  This session will go into greater detail, highlighting financial strategies for debt, equity, and concessionaire models.  You will learn the pros and cons as they may or may not align with your strategic plan. This session will also provide real examples of recent projects across the deal spectrum detailing risk and reward.
Understanding the Rating Agency Perspective
Rating agencies evaluate the credit impact that any given public/private partnership project will have on the affiliated university. In this hour, you will learn how Moody's analyzes credit risks associated with these transactions, including the effect on an institution's credit profile and debt capacity. You will leave this session with strategies for working with rating agencies as you contemplate forming public/private partnerships.
P3 Process Case Study: Competitive Market Analysis to Get Students Back on Campus
Learn how early master planning efforts coupled with a robust retention strategy drove Shepherd University's decision to enter a public/private partnership model for a new housing/dining facility.  Our speaker will highlight their extensive due diligence and market analysis to mitigate institutional risk, counter off-campus housing competition, and attract students to enroll at Shepherd and live on campus. You will also hear about some creative elements they used to approach their financing and how they successfully managed this project under an extremely compressed timeline.
Afternoon Break and Q&A
Working Session: Financial Evaluation and Market Analysis
You will have an opportunity to take what you've learned today and reflect on your institution's capacity to conduct the financial and market analysis necessary before deciding on a P3 model.
Networking Reception
Day 2 - January 17, 2019
9:00 a.m. to 5:00 p.m.
P3 Process Case Study: Development to Post-Occupancy
This case study will investigate the public/private partnerships process once the project is underway to prepare you for the range of challenges during the construction phase. Our expert will highlight the phases and their lessons learned from a contractual and tactical perspective.

Morning Break and Q&A
Best Practices for Operating Agreements
The long-term nature of a public/private partnership relationship, spanning many decades, is why it is critical to understand how operating agreements may or may not support the strategic vision of your campus.  This hour will provide you with an overview of best practices for developing sound operating agreements for your projects.  Our instructor will include a breakdown of the benefits and obstacles of various types of operating agreements such as:
Real Estate

Affiliation

Management

Joint Venture

Concession
Working Session: P3 Operating Agreements
During this interactive session you will have an opportunity to review selected sections of various operating agreements. You will work with teams and our experts to better understand the nature and implications of these 30+ year binding agreements through this familiarization exercise. This session will provide you the language and understanding you need to be more confident in your conversations with internal and external stakeholders.
Key Strategies to Approach the RFP/Q Process
This phase is one of the most critical periods to ensure the success of the project. You will learn best practices and important strategies to ensure you have the right ingredients and criteria for a successful RFP/Q process. You will also explore a sample RFP and receive guiding advisory documents to support your RFP/Q development.

Consulting Time: Communicating Your Value in a High-Risk Environment (partners and institutional attendees only)
Given the high-risk environment of public/private partnerships, it is important to approach conversations with potential developers with clarity around what you hope to accomplish. This session will provide you with proven strategies for entering those conversations in a focused and productive manner. You will also receive a consultative session designed to provide you with time to discuss your specific P3 projects with experts in your interest area. This session is closed for institutional attendees only.
Panel Discussion: Assembling your Team
This final panel discussion will provide you an opportunity to hear from our experts one last time. The theme will be success strategies for forming your team of internal and external advisors based on best practices offered by experienced universities and the private sector.
Action Planning and Wrap-Up

Speakers
Jeff Korpi
Director of Housing and Residence Life, Northern Michigan University
Jeff provides leadership to the operations, staff, and students in a housing department of approximately 3000 beds. Jeff's 15-year career has been dedicated to working within university housing, named director in 2016.
Jeffrey Resetco
Senior Director, Greystar
Jeffrey Resetco is responsible for managing the development, design, and construction of collegiate housing properties, coordinating closely with the financing and management teams. With 20 years of construction and development experience
James Vigil
Higher Education Consultant, Former Vice President for Administration, Shepherd University
His recent projects include leading a successful public private partnership initiative to modernize Shepherd's housing inventory, the construction of a soccer complex, and the design, business plan development, construction, and financing for a campus recreation center and a satellite campus.
$1,495 through Jan 4, 2019
$1,595.00
If you work in higher education, this is the option you choose.
1-2 registrations: full price
3-4 registrations: 15% off each conference registration
5-7 registrations: 20% off each conference registration
8 + registrations: 25% off each conference registration
$2,495 through Jan 4, 2019
$2,595.00
If you work in the private sector, this is the option you choose.
$295
Purchase the conference binder, which includes all presentation slides, worksheets, action plans, and additional resources.
Note: Conference attendees do not need to purchase materials separately.
Questions About the Event?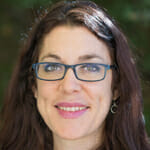 Grace Royal
Program Manager, Academic Impressions