Gain an understanding of this financing model, determine if it's right for your campus, and learn best practices for a successful partnership.
Join us for a two-day intensive training on public/private partnerships (P3). This program is designed to help you make smarter decisions regarding this financing option by informing you of the wide range of benefits and drawbacks that come with pursuing the model. Through a combination of working sessions and panels, you will explore a diverse set of case studies that illustrate the full spectrum of possible financial models and delivery methods and when to use each. You will learn:
Pros and cons of debt, equity, and/or concessionaire financing models

Effective strategies for working with rating agencies

Best practices in developing legally sound operating agreements

How to assess your own capacity for a public/private partnership

Canadian/American specific legal terms and deal structures
This year we have updated this program to appeal to U.S. and Canadian institutions that are large, small, public, private, community colleges, and HBCUs. In addition to our conference sessions, you will have the opportunity to participate in an interactive consultation session that will support you as you evaluate this option for your campus facilities development.
Breakout Sessions for Canadian Institutions
New this year we have added break-out sessions on the second day that focus on the regulatory challenges and policies unique to the Canadian P3 landscape. Our expert, Steven Parfeniuk, has been involved in several partnership projects at Sheridan College, Campus Living Centers, and the Halton District School Board in Canada. Steven has worked on a number of U.S. and Canadian P3 projects and is looking forward to showing you how U.S. deal structures can be adapted for Canadian institutions.
Who Should Attend
This interactive conference was designed specifically for business officers, directors of capital planning, and real estate management professionals, as well as institutional leaders with facilities, finance, or planning responsibilities. Institutional leaders, including presidents or trustees with facilities, finance, or planning responsibilities, will also benefit. When you register two people from your institution, a third can attend for 50% off.
CPE Credit Available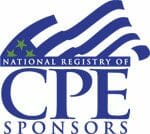 Recommended CPE Credits: 17 for main conference
Program Field of Study: Specialized Knowledge and Applications
Delivery Method: Group-Live
Prerequisites: None
Program Level: Basic
Testimonials
"Academic Impressions has given our staff valuable insight that has greatly benefited our college. We have learned so much in just a few days that we took back and immediately applied."
Sarah Fossen; Director, External Relations; Augsburg College
"Unbelievably pertinent information that will assist Virginia State University in moving forward with our PPP plans."
David Meadows, Vice President, Admin. And CFO, Virginia State University
"Great information. Provided great alternatives to financing projects and maximizing use of campus space and programs."
Josette Shaughnessy, AVP of Budget and Financial Services, El Paso Community College
"If you are a higher education institution considering the possibilities, nuances, and issues involved in creating a P3, this is the conference for you!"
John Yaun, Director, Housing and Residence Life, Marshall University
"The quality of this conference has impacted my decision for future conference attendance. You are organized to maintain your high standard in providing expert advice in various processes of continued educational growth to Higher Education institutions."
Angela Isaacs Brown, University of Technology, Jamaica, Chief Accommodations Officer
"This conference gives an in-depth understanding of the processes included in Public Private Partnerships and the way forward for academic institutions to finance their campus facilities."
Carmen Facey, University of Technology, Jamaica
"A very informative conference that was able to offer valuable insights from multiple P3 perspectives."
Jim McCurdy, Director of Finance, Corvias Campus Living
"A professional, well run, very detailed and focused formal "lecture style" supports learning at a greater level of detail than most conferences."
David Rozen, Senior Vice President of Finance, Corvias Campus Living
"AI's P3 conference was a great way to understand what is happening in the Public-Private Partnership arena as well as meet all the key players."
Ari Blum, Partner, RBL Real Estate
"Academic Impressions has given our staff valuable insight that has greatly benefited our college. We have learned so much in just a few days that we took back and immediately applied."
Sarah Fossen, Director of External Relations, Augsburg College
"The reason I prefer AI seminars is quality and dependability. I know the event will be organized and the content solid."
Gene Crume, President, Indiana State University Foundation
"The conference was pragmatic and forward thinking. Excellent topic and well sequenced."
Jim Barnett, Associate Vice President, University of West Florida
"Great presentations, well organized. Very informative!"
Kristin Gutenberger, Manager, Real Estate Operations, Cornell University
"The breadth of P3 projects and structures that were discussed will be very helpful in planning to fund our Master Plan."
Stephanie McHenry, CFO, Cleveland State University
"Great information. Provided great alternatives to financing projects and maximizing use of campus space and programs."
Josette Shaughnessy, AVP Budget & Financial Services, El Paso Community College

Agenda
Day 1 – Navigating the Landscape
Registration
8:00 - 8:30 a.m.
---
Continental Breakfast (included in registration fee)
8:30 - 9:00 a.m.
---
Opening Remarks
9:00 - 9:15 a.m.
---
Why Public/Private Partnership and Why Now?
9:15 - 9:45 a.m.  
In our opening session, you will hear from the institutional speakers and your fellow attendees on the current state of their institutions and why they are exploring public/private partnerships on their campus. We will tailor our forthcoming sessions based upon the challenges and needs of the group that we discuss during this time.
---
What you Need to Know to Navigate the Public/Private Partnership Landscape for Higher Education Projects
9:45 - 10:45 a.m.
Following our opening session, we will focus in on the information, terminology, relationships, and roles that you need to understand when entering a typical public/private partnership (P3) project within higher education. We will use examples from real P3 projects throughout this presentation to help contextualize the range of possibilities for different institutional types and sizes.
---
Break
10:45 - 11:00 a.m.
---
Deal Structures: Key Considerations Across the Spectrum
11:00 a.m. - 12:00 p.m.
Now that we have a baseline understanding of P3 projects, we will dive deeper into the risks and rewards associated with various deal structures. You will understand in greater detail the strategies that you can use within debt, equity, and concessionaire P3 models. This is an opportunity for you to determine which model may be right for your institution given its unique context. Case-study examples will be used throughout to illustrate your options.
---
Lunch (included in registration fee)
12:00 - 1:00 p.m.
---
University Perspectives
1:00 - 2:00 p.m.
Our afternoon begins with a case study. You will learn how the university navigated the many market thresholds and strategies they used to successfully partner on several campuses.
---
Getting Students Back on Campus Amidst a Challenging Financial Environment and Strong Regional and Local Competition
2:00 - 3:00  p.m.
Learn how master planning efforts and retention strategy informed Shepherd University's decision to enter a P3 project for their new housing and dining facilities. Our speaker will highlight the extensive due diligence and market analysis the institution used to mitigate institutional risk, better compete with off-campus housing, and attract Shepherd students to live on campus. We will also discuss creative elements they used to approach their financing and how they managed this project under a compressed timeline.
---
Break
3:00 - 3:15p.m.
---
Case Study Panel Discussion and Q&A
3:15 - 4:00 p.m.
During this session, attendees will have the opportunity to ask case study presenters from the previous two sessions any questions that did not get answered during the sessions themselves. Questions will be followed by a robust discussion
---
Working Session: Exploring your Institutional Capacity for P3
4:00 - 5:00 p.m.
There is a lot of internal work that needs to be completed to ensure that your organization has the capacity to fully vet potential P3 projects and see them through to completion. This interactive session will provide you with the opportunity to explore your institution's capacity for entering into P3 agreements. During this session, you will work through key questions that need to be asked and answered in order to explore your current capacity and identify areas for improvement.
---
Networking Reception (included in registration fee)
5:00 - 6:00 p.m.
Day 2 – Sharpening your Focus
Continental Breakfast (included in registration fee)
8:30 - 9:00 a.m.
---
Understanding the Rating Agency Perspective
9:00 - 10:30 a.m.
All P3 projects have an impact on your institution's credit. In the first session of day two, you will learn how Moody's analyzes the credit risks associated with P3 projects, including the effect they have on an institution's credit profile and debt capacity. You will leave with strategies for working more effectively with rating agencies as you pursue public/private partnerships.
---
Break
10:30 - 10:45 a.m.
---
Best Practices for Operating Agreements
10:45 a.m. - 12:00 p.m.
It is critical to understand how operating agreements may or may not support the strategic vision of your campus as these relationships can span many decades. In this breakout session, you will gain best practices for developing sound operating agreements for your projects. You will walk through the benefits and drawbacks of operating agreements such as:
Real Estate

Affiliation

Management

Joint Venture

Concession Agreements
---
Lunch (included in registration fee)
12:00 - 1:00 p.m.
---
Keys to Phasing Your Public/Private Partnership Project
1:00 - 2:00 p.m.
Using real project examples, this session will emphasize the phases and related processes from start to finish. The focus will be on housing projects that are applicable to both US and Canadian institutions. You will learn a process that can be scaled and replicated for your P3 projects regardless of your institution type, size.
---
Concurrent Sessions - Innovative Public/Private Partnership Showcases
2:00 - 3:00 p.m.
Non-Housing Facilities
This time will be dedicated to research, athletic and academic facilities apart from housing. The content will provide you an opportunity to think outside the box an innovate on P3 models that would be a good fit for your campus.
Key Features of Canadian Public/Private Partnerships
Through several project examples, our expert presenter will show you how P3 projects can be approached with your specific needs in mind. We will highlight challenges specific to the Canadian higher ed landscape, including the regulatory process and multiple levels of governance. We will also explore the competitive market analysis given Canadian tuition rate thresholds and limited access to revenue. You will leave with enterprising strategies for leveraging your land to generate revenue streams that benefit both your institution and the government.
---
Break
3:00 - 3:15 p.m.
Consulting Time: Communicating your Value in a High-Risk Environment (Institutional Attendees Only)
---
3:15 - 4:15 p.m.
Given the high-risk environment of public/private partnerships, it is important to approach conversations with potential developers with clarity around what you hope to accomplish. This session will provide you with proven strategies for entering those conversations in a focused and productive manner. You will have the opportunity to participate in a consultative session designed to provide you with time to discuss your specific P3 projects with experts in your interest area. This session is closed for institutional attendees only.
---
Panel Discussion: Key Strategies to Support your Next Steps
4:15 - 5:00 p.m.  
Based on the attendee needs, in this final session, you will hear from our speakers one last time as they provide key strategies to support your next steps during the pre-development phase. You will also have an opportunity to share on some action items for when you return to campus to support your pre-development phase.  Resources will be provided to support your planning.    

Speakers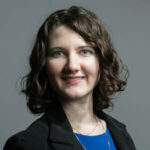 Jenifer Huestis Boss
Director, Public Sector Real Estate
Jenifer has over ten years of public sector and advisory experience in local, state, and federal entities. She specializes in identifying efficiencies, capturing value, and repositioning assets through public/private partnerships. In addition, Jenifer has experience with the intersection of technology and economic development. Currently, Jenifer is coordinating a Program Management Office for Howard University's real estate development office. The university was seeking to deploy and reposition a 1.7 million square foot portfolio of assets. Initially, Jenifer completed a valuation of the assets and helped the University to define ideal transaction and financing structures. Now, she is assisting with project execution, which will result in public/private transactions. Jenifer has also advised federal and local agencies with public-private transactions, including a 1.7 acre courthouse project for Travis County, Texas and a strategic property acquisitions for Fairfax County, Virginia. Additionally, she assisted federal clients—including the Office of the Secretary of Defense—in monitoring the Military Housing Privatization Initiative's (MHPI) portfolio of 200,000 homes. Prior to A&M, Jenifer was the Director of Business Development for the District of Columbia.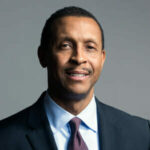 Jay Brown
Managing Director and National Practice Leader
Jay Brown leads the Public Sector Real Estate Services practice specializing in strategic, transactional, and public/private real estate services to government and quasi-government entities. With over twenty-three years of public sector and real estate experience, Mr. Brown has performed and overseen numerous public/private transactions and asset repositioning strategies to help public sector clients generate revenue, reduce costs, and create jobs. Jay is an active participant in several public/private real estate associations, including the Urban Land Institute's (ULI) Public Development & Infrastructure Council, the Association of Defense Communities (ADC), National Council for Public-Private Partnerships (NCPPP), and the Federal Real Property Association (FRPA).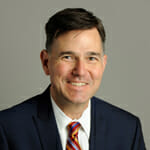 Dennis Gephardt
Vice President and Senior Analyst
Dennis is the lead analyst for a diverse portfolio of colleges and universities as well as a variety of not-for-profit organizations. He serves on Moody's liquidity and charter school task force groups. Dennis was the lead author for the several rating methodologies, including the one for Not-for-Profit Organizations (other than Healthcare and Higher Education). He has authored publications on various higher education topics including liquidity, the credit challenges of small colleges, and mergers within the sector. Dennis graduated from the Fuqua School of Business at Duke University with an MBA. He holds a BA and an MA in History from the New College of Florida and the College of William and Mary, respectively.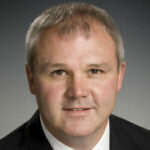 Terrence Gilbride
Mr. Gilbride focuses his practice on large, multifaceted commercial real estate development projects. He co-chairs Hodgson Russ's College & University Practice Group and has significant experience in public/private partnerships, student housing development, construction and financing, hotel acquisition and financing transactions, nonprofit-sponsored real estate development projects, sports facility leasing and development, industrial development agency projects, commercial real estate financing transactions, and commercial leasing. Mr. Gilbride also devotes a portion of his practice to construction law matters, regularly representing owners and developers in construction and architect contract negotiations. Mr. Gilbride is a member of the National Association of College and University Attorneys. He recently authored "P3 Development at Public Colleges and Universities: A Big Picture Perspective" for a National Association of College and University Attorneys conference.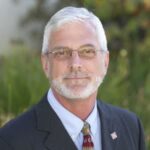 John Gormley
Assistant Vice President for Facilities Services and Campus Architect
California State University Channel Islands
John Gormley has been at CSU Channel Islands for over 10 year in various capacities, most recently as the Assistant Vice President for Facilities Services and the Campus Architect.  He has overseen the development of the campus in that time, managing a Capital Program of over $350 million and the addition of 568,000 square feet of space on the campus.  Most recently, he has been leading the efforts to complete two public private partnerships that have increased revenue for the University and provided 600 residential units for faculty and staff.  Prior to joining the University, Mr. Gormley worked as an architect in the Los Angeles area for over 25 years, with an emphasis on the planning and design of innovative academic buildings and has worked on many campuses in the region, including UCLA, USC, Cal Tech, Pomona College, UC Riverside and UC San Diego.  Because of this efforts in transforming the Channel Islands campus, he was elevated to the AIA's College of Fellows in 2017, and has spoken about his experiences in campus planning and development at conferences and symposia across North America.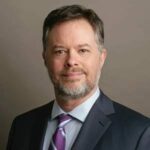 Tom Kness
Senior Director of Public Sector Services
Tom has over 25 years of public and private sector management and operations experience. Over the last 15 years, Mr. Kness has focused exclusively on P3 and Alternative Project Delivery projects with a combined value of over $13B. Mr. Kness' work cultivating and executing projects – in aviation, commuter rail, parking, lighting, higher education, vertical infrastructure and toll roads – has honed his skills in navigating complex government regulations; aligning stakeholders with competing interests around shared priorities; anticipating long-term funding implications for public infrastructure; and, helping to shape public policy. Prior to joining A&M, Mr. Kness served as Director of P3 Advisory for AECOM. Before that, Tom worked for the City of Chicago as the Director of P3's.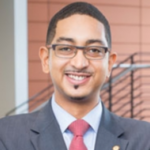 Derrek L. Niec-Williams
Executive Director, Campus Planning, Architecture and Development
A proud Howard University alumnus, Mr. Niec-Williams is Howard's Executive Director for Campus Planning, Architecture & Development. Mr. Niec-Williams spent his early life travelling internationally with the United States Diplomatic Corps, including tours in nations such as Senegal, Mali, Guinea and Barbados. Prior to joining the University, he worked for Brailsford & Dunlavey, a national, minority-owned company that specializes in real estate planning and development for education, sports and government industries. Mr. Niec-Williams started his career in historic preservation, and has since served as project planner, master planner, owner's representative, and/or program manager for hundreds of millions of dollars' worth of PK-12, municipal, and higher education real estate development projects.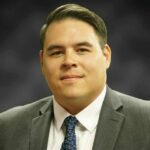 Jeff Panchavinin
Director, Advisory Services
Jeff Panchavinin has nearly a decade of experience directing student and multi- family housing operations, marketing and market analysis, most recently including campus housing market and demand analyses, operations planning for public- private partnerships and management consulting with a focus on marketing and occupancy management strategies in the U.S and Canada. In addition to directing Scion's west coast regional office, Mr. Panchavinin leads the operations and management focus area within Scion's advisory services practice.
Prior to joining Scion, Mr. Panchavinin was director of operations for AVS Housing Group, a joint venture executing a unique public-private partnership for campus housing, focusing on marketing, facility management and operations of the on-campus residence hall system at the University of Nevada, Las Vegas. During the first seven months in this engagement, he helped the University achieve a 40% occupancy increase, which improved net housing and dining revenue by nearly $5 million. Mr. Panchavinin began his career with The Vista Group as a community relations development associate where he completed marketing and demand analysis for multi-family and commercial real estate ventures.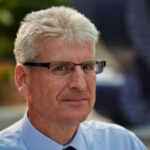 Steven Parfeniuk
Services and Housing in the Province (SHIP)
Steven recently retired as the Senior Vice President of Finance and Administration at Sheridan College Institute of Technology and Advanced Learning. Steven's expertise includes decision-making in complex environments, reviewing business processes and fixed costs, investing for a sustainable future, and implementing public/private partnerships. He holds a Bachelor of Commerce from McMaster University and a Master of Arts in Educational Leadership from Royal Roads University. He is a Certified Public Accountant, a Certified Management Accountant, and a doctoral candidate at Royal Roads University.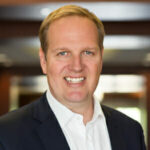 Jeffrey Resetco
Jeffrey Resetco is responsible for managing the development, design, and construction of collegiate housing properties, coordinating closely with the financing and management teams. With twenty years of construction and development experience, including high‐ and mid‐rise residential, mixed-use, and hotel facilities, he is responsible for evaluating and hiring the architect and contractor for new projects. In close association with the development team, he works with the university committee, architect, and contractor to design the new facility. He has both a Bachelor's and Master's degree in architecture. His recent projects include tax exempt and equity financing for on and off campus housing for both public and private institutions. He has overseen P3 projects at Cornell University, University of Connecticut, West Chester University, East Stroudsburg University, Johns Hopkins University, Shepherd University and The University of South Carolina.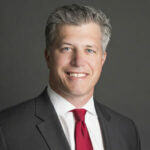 Ted Risher
Mr. Risher has twenty years of experience in advising public, institutional, and educational clients on all matters related to real estate development, financing, and transactional structuring. Mr. Risher has worked with domestic and foreign military agencies on large-scale public/private transactions for housing and infrastructure, universities who are seeking to recapitalize aging assets or who otherwise need to generate value for new capital initiatives, and private developers who seeking to develop partnerships with public sector entities. In all cases, Mr. Risher's primary goals for the client are value generation, risk mitigation, and long-term control over critical decisions. Prior to his tenure with A&M, Mr. Risher held multiple positions with quasi-public real estate agencies, including the National Capital Revitalization Corporation in Washington, D.C., where he oversaw the city's development portfolio, and is a past member of the American Planning Association.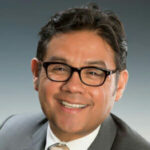 James Vigil
Former Vice President for Administration at Shepherd University
James has over twenty-seven years of experience in higher education. In his role at Shepherd University, James provided oversight and operational management for auxiliary enterprises, information technology, public safety, facilities management, planning, and construction. His recent projects include leading a successful public/private partnership initiative to modernize Shepherd's housing inventory, the construction of a soccer complex, and the design, business plan development, construction, and financing for a campus recreation center and a satellite campus. James received his bachelor's degree in business administration from St. Thomas University and a Master of Arts in organizational and corporate communications from West Virginia University.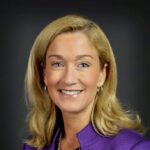 Ann Volz
Project Executive, Advisory Services
Ms. Volz has over 25 years of real estate experience in program/project management, property management, and business development and marketing.  As Project Executive with The Scion Group, Ms. Volz provides and supervises delivery of student housing real estate advisory services to Scion's clients. Earlier, Ms. Volz also served Scion as Vice President for Capital Projects and directed the renovation of student housing projects located adjacent to the campuses of Virginia Tech, Western Michigan University, Pennsylvania State University, Purdue University and others, including private and two-year institutions. With a strong focus on higher education residential life facilities over the past 15 years, Ms. Volz bears keen expertise and experience in market studies, programming, P3 Advisory Services and owner's representation.
Ms. Volz received her Bachelor of Business Administration with an emphasis in Finance and Marketing as well as a Bachelor of Communications from Saint Mary's College in Notre Dame, IN in 1991.
$1,495 through Jan 5, 2018
$1,595.00
If you work in higher education, this is the option you choose.
$2,495 through Jan 5, 2018
$2,595.00
If you work in the private sector, this is the option you choose.
$295
Purchase the conference binder, which includes all presentation slides, worksheets, action plans, and additional resources.
Note: Conference attendees do not need to purchase materials separately.
Questions About the Event?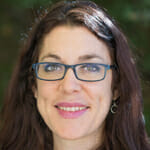 Grace Spivak
Program Manager, Academic Impressions