Learn how to design a framework for a sustainable model for increasing STEM student enrollment and retention, especially for underrepresented groups.
Learn how you can increase recruitment and retention of underrepresented STEM students at your institution. If your institution is striving to attract and retain more women, first-generation students, students of color, and other historically underrepresented STEM students, this program is for you. Throughout this two-day event you will:
Benchmark your current enrollment yield against your goals
Explore factors impacting the recruitment and retention underrepresented students
Establish more focused recruitment goals for your institution
Learn how you can create effective partnerships with two-year institutions
Identify and work to address bottlenecks within your STEM curriculum
Gain methods for building the capacity of incoming students and support their continued growth
At the end of this event, you will have a blueprint to transform your approach to recruiting and retaining underrepresented STEM students. While this program focuses primarily on underrepresented students, the lessons you learn can also be applied to STEM students as a whole.
Bring Your STEM Team and Save
Because this conference focuses on recruitment, curriculum, and retention elements, we recommend bringing a cross-functional team to get more out of the program. An ideal team includes representatives from academic leadership, admissions and enrollment, and student support and retention. When you register two people from your institution, a third can attend for 50% off!

Agenda
Monday, October 2, 2017
Registration and Continental Breakfast (included in registration fee)
8:30 - 9:00 a.m.
---
Introductions
9:00 - 9:15 a.m.
---
Strategic Planning for STEM Recruitment
9:15 - 10:15 a.m.
To build a successful STEM pipeline, you must understand your current enrollment yield in relation to your goals. This opening session will allow you to evaluate your current STEM recruitment efforts and how they compare to your resources, and to establish priorities moving forward.
---
Break
10:15 - 10:30 a.m.
---
Models for Recruiting Underrepresented Groups
10:30 - 11:30 a.m.
One of the key factors in getting students to enroll in STEM programs is making certain that they can see themselves being academically and socially successful in these fields. This includes having faculty and peer-mentors from diverse backgrounds so that students feel connected to the program. In this session, you will hear several models of how institutions have impacted recruiting and enrollment for underrepresented groups in STEM fields.
---
Working Session: Focusing Your Recruitment Efforts
11:30 a.m. - 12:15 p.m.
After gaining ideas and blueprints for recruiting and enrollment efforts, you will have a chance to work with institutions that have similar goals to map your needed efforts in recruiting and enrolling underrepresented groups. The facilitators will be on-hand to help you troubleshoot, brainstorm, and create a plan that works for your circumstances. This session will end with a brief round-robin during which institutions can share their ideas.
---
Lunch (included in registration fee)
12:15 - 1:15 p.m.
---
2- year/4-year Partnerships in Recruiting
1:15 - 2:30 p.m.
Both two-year and four-year institutions benefit when they have strong support systems in place for transferring students. By closely partnering with nearby institutions, STEM programs are able to develop tightly aligned articulation agreements as well as provide social/emotional support for transferring students. In this session, you will learn how several institutions have successfully created a STEM partnership between 2-year and 4-year institutions, mutually benefiting enrollment and completion rates.
---
Break
2:30 - 2:45 p.m.
---
Addressing the Curriculum Bottleneck
2:45 - 4:15 p.m.
One of the biggest challenges in STEM retention is helping students succeed through first and second year bottleneck courses. Explore innovative models for redesigning STEM curriculum to remove the challenging course sequences that cause retention setbacks.
---
Wrap-up and Questions
4:15 - 4:30 p.m.
---
Networking Reception (included in registration fee)
4:30 - 5:30 p.m.
---
Tuesday, October 3, 2017
Continental Breakfast (included in registration fee)
8:00 - 8:30 a.m.
---
Proactively Preparing Incoming Students
8:30 - 10:00 a.m.
Underprepared students entering the rigor of post-secondary STEM education pose challenges for faculty, deans, and all student support staff. Waiting on these students to arrive and then trying to accommodate them will deflate both resources and student motivation. This session will examine new approaches to secondary intervention and bridge programs to better prepare incoming STEM students.
---
Break
10:00 - 10:15 a.m.
---
Panel Discussion: Addressing Pedagogy & Instructional Assignments
10:15 - 10:45 a.m.
Traditional methods of teaching, especially in the STEM areas, tend to come from a "weed out" mentality rather than from a growth mindset. This session will focus on efforts you can make to impact how your faculty engages students and provides multiple pathways for understanding new concepts.
---
Working Session: Focusing Your Retention Efforts
10:45 - 11:45 a.m.
After hearing about successful retention programs, you will break into peer groups of institutions with similar goals to discuss actions and next steps for impacting your retention efforts for underrepresented and underprepared STEM students.
---
Final Wrap-up and Questions
11:45 a.m. - 12:00 p.m.

Speakers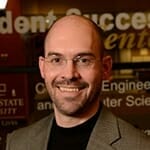 Nathan Klingbeil
Dean, College of Engineering and Computer Science
In addition to his current position, Nathan Klingbeil is a professor of mechanical engineering. He is the lead PI for Wright State's national model for engineering mathematics education, which has been supported by over $5.0M in grants from the National Science Foundation. He held the university title of Robert J. Kegerreis Distinguished Professor of Teaching from 2005-2008, and served as the college's director of student retention and success from 2007-2009. Prior to his appointment as dean, he served as associate dean for academic affairs, where he established the CECS Student Success Center to support large-scale changes in the college's recruitment and retention initiatives. He has received numerous awards for his work in engineering education, including the ASEE North Central Section Outstanding Teacher Award (2004) and the CASE Ohio Professor of the Year Award (2005).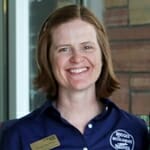 Heather Matthews
Program Coordinator for the Bridgeways to Baccalaureate (B2B) Program
Colorado State University
Heather has worked in several facets of secondary and post-secondary education since 2000, including college admissions, international student programming, ESL (in Germany), high school counseling and special needs, and college advising. She currently serves as the Program Coordinator and Transfer Advisor for Bridges to Baccalaureate at Colorado State University, in partnership with Front Range Community College. She works closely with FRCC staff and students to help ensure the smoothest possible transfer to the University and provides programming and experiences at CSU, customized to particular student groups in their first and second semesters.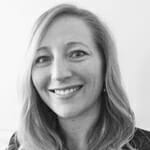 Erin Pitts
Front Range Community College
Erin has worked for access and success in higher education for 12 years. She has experience with GEAR UP, TRiO, former foster youth, and degree mapping for completion. Erin currently serves as the Success Coach for Bridges to Baccalaureate (B2B) at Front Range Community College (FRCC) in Fort Collins, CO. B2B is designed to recruit and retain more diverse students in the biomedical and behavioral sciences, with a focus on transfer from FRCC to Colorado State University (CSU) and involvement in undergraduate research. Erin spends most of her time advising students 1-1, as well as collaborating with her CSU colleagues on deciphering curriculum, policies, and transfer admission.
Questions About the Event?
Elizabeth Ross Hubbell
Program manager, Academic Impressions