Regional Alumni Chapters: A Modern and Comprehensive Approach
June 23 – 25, 2020
As the coronavirus pandemic unfolds nationally, it is so important to keep connecting and networking with your peers - at a "social distance" - and to keep learning and developing as higher-ed leaders and professionals. Don't let social distancing and quarantines prevent you from setting aside time for professional development. Everything is changing so fast; more than ever, we need to be pooling our resources and knowledge and finding the best ways to develop our capacity, connect and share with each other, and move forward during a challenging time.
The Academic Impressions Virtual Conference Experience
Our virtual conferences go far beyond just replicating PowerPoint presentations online: these new programs are intentionally designed to give you the kind of robust and dynamic learning experience you've come to expect from Academic Impressions. As higher education strives to adapt rapidly to the shifting crisis, connecting with your peers who are experiencing similar challenges can be the best use of your professional development time.
What you will get:
A dynamic, interactive, and high-touch virtual learning experience designed to engage and set you up for growth
Seamless online face-time, networking, group work, and Q&A opportunities from the comfort of your own workspace
Practical takeaways and hands-on knowledge
Unlimited access to all recorded online sessions
Access to an online conference hub — one-stop shop for presentation materials, attendee introductions, worksheets, supplemental reading, videos, and other resources
Learn proven strategies to boost engagement with your regional alumni chapters.
Early Bird Pricing Expires in:
Overview
The world of alumni chapters has been evolving over the past few years. Even before the reality of what the COVID-19 pandemic has forced us to confront, we remain hard at work to improve our alumni engagement. Now is an opportunity to take a critical look at your network of alumni chapters. To learn and understand the latest strategies and best practices of alumni chapters will prepare you to implement a plan that's best for your institutional goals.
Join us for this practical program to learn how to increase engagement of your alumni and volunteers throughout your regional chapter network.
In addition, we will dive deep into the following considerations to help you build a cohesive alumni chapter approach:
Developing inclusive programming ideas
Incorporating affinity groups into your chapter programming
Building a culture of giving within chapters
Using metrics to assess current markets and evaluate new ones
Managing chapter volunteers
Communicating with your chapters
Understanding different chapter structures
Thanks to a working session and consultation with our expert speakers, you will identify and plan what initiative you would like to take back to and implement on your campus.
Who Should Attend
This program is specifically designed for alumni relations or volunteer management professionals who manage or oversee their regional chapter programming and engagement.
Limited Attendance
In order to ensure a high-quality learning experience, we have intentionally designed this Virtual Conference for no more than 50 participants. If you have questions about whether this program is right for you, please contact us.
See What Our Attendees are Saying
"At first, I was skeptical that a virtual conference was capable of being both engaging and informational - but Academic Impressions has mastered it! The 3-day online event was structured in a creative way that all participants had multiple opportunities to interact with each other and the presenters. No one's questions went unheard or unanswered. Thank you for this great experience, it has changed my view of virtual conferences and I look forward to attending more in the future."
- Desiree Ford, Digital Communications Manager, Binghamton University
"The virtual conference has been amazing. The presenters have all been great and the information they've provided is going to help us better use our social media. Even though this conference had to be virtualized due to COVID-19, the online format has been set up in a way that we can all collaborate and share ideas. I'm very eager to take what I've learned back to campus and start implementing new ideas."
- Chris Forde, Coordinator of Marketing & Public Information, Lincoln Trail College
Day One | June 23, 2020 (Eastern Time)
Tech Check and Sign-In
2:00 – 2:30 p.m.
---
Sharing our "Big Why"
2:30 – 2:45 p.m.
TURN ON YOUR WEBCAM! In this opening session, each of us will share what's driving us to build or enhance our alumni chapter strategy. Each attendee will also share:
Your name, title, and institution
One question you hope to have answered before the end of the program
---
Understanding Alumni Chapter Structures
2:45 – 3:15 p.m.
From robust international tiered systems to nimble regional systems without tiers, there are several types of structures an institution can implement. In this opening session, we will cover the landscape of the different types of chapter structures while comparing and contrasting the qualities of each.
DISCUSSION! How is your chapter structure designed? What changes would you like to make to it?
---
Break
3:15 – 3:30 p.m.
---
Identifying your Gaps
3:30 – 3:50 p.m.
What are you already doing in your alumni chapter strategy? In this session, you'll work through an exercise that has you take a careful look at your current alumni chapter strategies to identify which areas need bolstering. This activity will guide your focus for the duration of the program.
APPLICATION! Identify which program sessions may be most applicable to your strategic needs.
---
Communicating with Your Chapters
3:50 – 4:30 p.m.
Effectively communicating with your alumni chapter members and volunteers is an essential element to chapter development and sustainability. We will focus this session on analyzing best practices for alumni chapter communication strategies.
DISCUSSION! What communication channels work best for you? What channels do you struggle with?
---
Break
4:30 – 4:45 p.m.
---
Tailoring Your Communications
4:45 – 5:10 p.m.
The concept of individualized communication plans (IDP) are not universally a component of an alumni communication strategy. This session will introduce the concept of IDPs, why they're used, and how they're designed.
APPLICATION! Design an individualized communication plan for one of your alumni chapters.
---
Facilitated Conversation: Vetting and Choosing Platforms and Vendors
5:10 – 5:30 p.m.
BRAINSTORM! What platforms and vendors are available to us in alumni chapter management? What are your experiences with them and what are the pros and cons?
---
Social Networking
5:30 – 6:00 p.m.
During this social networking session, we will provide questions for conversation that help us get to know each other and have an open forum for Q&A with both the faculty and attendees.
---
Day Two | June 24, 2020 (Eastern Time)
Tech Check
10:30 – 11:30 a.m.
---
Virtual Table Topics
11:00 – 11:30 a.m.
During this time, attendees can choose what hosted virtual table topic room they'd like to participate in as we begin the day conversing over the latest trends in alumni chapters.
---
Increasing Engagement Through Inclusive Programming
11:30 – 12:15 p.m.
Digital book clubs, family-friendly outings, alumni-led and career-focused digital conversations, as well as corporate sponsored events have slowly begun to take the place of traditional programming, such as game day events and happy hours. To boost alumni engagement in a modern context, an institution must ensure their programing is both inclusive and unique to the interests of the alumni chapter.
DISCUSSION! What alumni chapter program is unique to your institution that you haven't heard to be implemented elsewhere?
---
Break
12:15 – 12:25 p.m.
---
Volunteer Management
12:25 – 1:30 p.m.
In this session, you will learn how to manage your chapter volunteers, recruitment and train them, build their capacity and trust, and understand when change may be needed. We will also cover volunteer structures, including whether you should use a chapter board or a framework less formal.
DISCUSSION! What do you struggle with when it comes to your volunteer management strategy? What are you currently succeeding in?
---
Lunch
1:30 – 2:00 p.m.
---
Incorporating Fundraising into Your Alumni Chapter
2:00 – 2:45 p.m.
One sign of a healthy alumni chapter is the amount of funding it raises for itself and the institution. In this session, you will better understand how to partner with your development colleagues in order to incorporate the culture of giving within your chapters and identify each chapter's giving strength.
ACTIVITY! Think of one program that that currently does not have a fundraising component to it and write down how you would incorporate a development angle into it.
---
Break
2:45 – 2:55 p.m.
---
Engaging Affinity Groups within Your Chapter Program
2:55 – 4:30 p.m. (with 10-minute break)
Affinity groups – whether in-person or online – can often operate independently of regional alumni chapters. Yet, it is critical your alumni affinity groups work in tandem with your existing chapter structure to achieve greater synergy and raise more funds.
APPLICATION! Develop affinity group programming that coincides with you alumni chapter engagement strategy
---
Revisiting the Gap Analysis
4:30 – 5:00 p.m.
APPLICATION! What changes or improvements to your alumni chapter strategy do you want to focus on as we move into chapter assessment and expansion?
---
Day Three | June 25, 2020 (Eastern Time)
Tech Check
10:30 – 11:30 a.m.
---
Virtual Table Topics
11:00 – 11:30 a.m.
During this time, attendees can choose what hosted virtual table topic room they'd like to participate in as we begin the day conversing over the latest news in digital alumni engagement.
---
Chapter Assessment
11:30 – 12:15 p.m.
Developing a holistic perspective on the health of an alumni chapter can be done by leveraging existing data models into tools that help you conduct chapter assessment. Our experts will showcase what data is best to track, as well as examples of tools your data can help build.
ACTIVITY! Identify the metrics you will use to assess your chapter health. Why did you choose those metrics over the others?
---
Break
12:15 – 12:30 p.m.
---
Expanding into New Markets
12:30 – 1:15 p.m.
Evaluating the viability of establishing a new chapter or growing an existing one is an important approach to strategically apply resources where they're needed the most. We'll explore the factors an institution should take into consideration when making this decision.
APPLICATION! Choose either the path of establishing a new chapter or growing an existing one and list the factors needed to take into consideration of how to successfully complete your goal.
---
Identifying and Implementing Your Next Steps
1:15 – 1:45 p.m.
ACTIVITY! Identify your top priorities, the key stakeholders for each priority, and the first goal you intend to pursue for that priority.
---
Closing, Q&A, and Evaluations
1:45 – 2:00 p.m.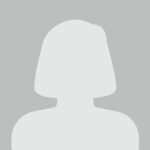 Angela Frizzo Lillethun
Director of Volunteer Management and Regional Relations, University of Wisconsin-Madison
Bio coming soon.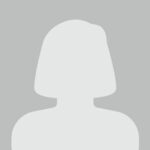 Megan Stevens
Director of Regional and Affinity Strategy, Lehigh University
Megan Stevens is a higher education professional with over 15 years of experience in alumni engagement, volunteer management, strategic planning, events, higher education associations, and student affairs.
Can't attend the virtual conference? Buy the binder
All presentation resources
Questions About the Event?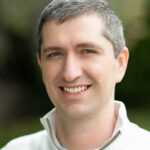 Nick Pettet
Program Manager, Academic Impressions
*There are limited spots available for All-Inclusive Members to register for Virtual Conferences for free in 2020. Each virtual conference has a registration cap in order to ensure a high-quality learning experience, personalized attention, networking and interactivity. If the cap has been met, All-Inclusive Members can register with a $250 discount if space is available.
Please note the member discount is not applicable on conference binders or success coaching.