Learn how to craft impactful reports in order to address enrollment challenges.
To be a successful Enrollment Management leader, one must be able to effectively report to a wide array of stakeholders – from presidents and boards to academic deans and your subordinates. This can be a challenging undertaking which can greatly intensify during periods of low enrollment.
Join us for this online training where Dr. Monique Perry will discuss how to navigate reporting to superiors, peers, and subordinates when enrollment numbers are low at your institution and provide tips to help you create a data-informed business case to change course.
Who Should Attend
This program is designed for enrollment management leaders who report to stakeholders across campus.
We will review major considerations to keep in mind while building reports for different institutional stakeholders during times of enrollment challenges. Our instructor will walk you through the following topics:
Key questions to ask before you create a report

The types of reports to produce for different stakeholders

Different data points you should be capturing

Tips and tools to create a data-based business case for change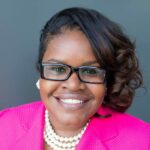 Monique Perry
Assistant Vice President, Enrollment Services & Chief Enrollment Officer
York Technical College
Dr. Monique Perry is an award-winning higher education administrator, leadership coach, and speaker utilizing a hybrid of leadership experiences from over a decade in the private sector and higher education arenas to support student success.
Read Monique's full bio here.
Questions About the Event?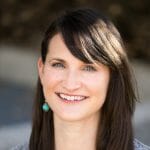 Kate Poisson
Program Manager, Academic Impressions