Higher Ed has a workforce crisis – join us to learn what faculty and staff are saying about burnout, engagement, and what will retain them.
There is an urgent need right now to talk about the experiences of employees in higher education. Faculty, staff and administrators — at all levels — are experiencing meaningful levels of burnout and are leaving the academy at unprecedented rates.
Join us online to explore key insights gleaned from Academic Impressions' national study on professional development — the only one of its kind in higher education. We will discuss the issues of burnout and attrition, and also look at:
How burnout is impacting faculty versus staff.
Which demographics have seen the most impact and why.
What leaders are saying about their own burnout levels.
What matters most for faculty and staff engagement.
What can leaders do to mitigate attrition.
Format
We'll share the most important findings from our survey, including how the data compares to the data pre-COVID. We will then create the space for participants to discuss and share with their peers how these issues are impacting their campuses — and what they're doing about it.
Who Should Attend
This session will be valuable for both unit-level leaders (at all levels, from Manager to VP), as well as those who support leaders across campus, including those in HR, Faculty Affairs, DEI, and others.
Note: We will be presenting the same data that was previously presented in our September 2022 webcast: Responding to Burnout and Attrition in Higher Education. However, the discussion will be all-new and will take the events of the last couple of months into account.
Can't attend?
Fill out the registration form to receive a recording of our live session that you can access anytime, anywhere.
Register to attend the event

To sign up to attend the event, please submit your details and sign up for future updates from Academic Impressions. Registering for this event will also give you access to the recording after our live session airs.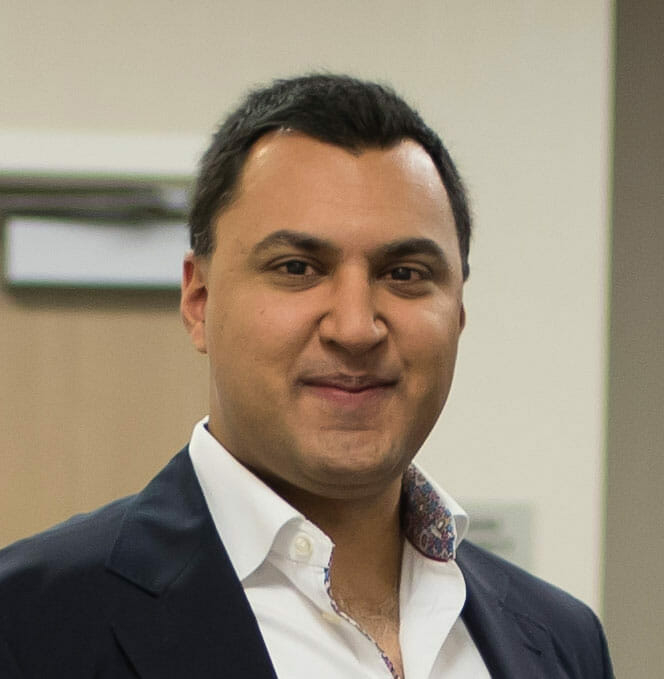 Amit Mrig
President, Academic Impressions
Amit co-founded Academic Impressions in 2002 to provide research, publishing, and training on issues that directly impact the sustainability and strategy of higher education. Under his direction, AI has published hundreds of articles and papers, interactive training programs, and topical and timely webcasts, serving over 50,000 academic and administrative leaders across 3,500 colleges and universities.
Amit leads AI's research and programming on higher ed leadership development and authors many of our research and thought leadership papers. He also leads our Presidential Dialogues Series, discussing higher ed strategy and leadership with college and university presidents.
Amit has consulted with dozens of higher ed leaders, cabinet members, and board members and is a certified Gallup Strengths Coach. Amit has been published in or interviewed for a variety of outlets including The Wall Street Journal, Forbes, Huffington Post, International Educator, and The Chronicle for Higher Education. He also serves as an active board member of The Challenge Foundation, an organization helping low-income students successfully earn a college degree.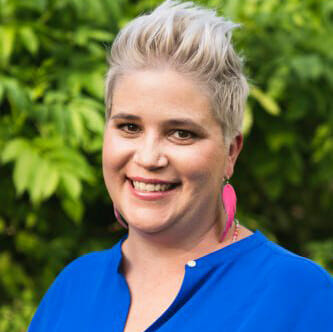 Beth Rotach
Chief Strategy Officer, Academic Impressions
Beth just couldn't stay away from Academic Impressions, joining the company for two stints: first coordinating online training and then returning to direct company strategy and development. Beth has her fingers in many pots and brings her creative perspective to many teams. Big projects and initiatives typically keep her somewhere at their helms. As part of these efforts, she directly oversees our marketing, sales, account management departments, human resources, and business development. Beth's career before AI was in public health working at the University of Colorado as Director of an AIDS Education and Training Center, developing training and capacity building for health care providers across an 8-state region. She worked there to secure federal funding for her project and helped on other research, training, and telehealth initiatives at the university. She has also served as a consultant with federal agencies and for local non-profits. She enjoys the challenge of problem-solving and developing and implementing creative solutions -whether that be working with individuals to bring out their full potential or working on systems-level solutions.
Beth holds a strong passion for empowering women and women's leadership, amplifying innovative leaders, and post-traditional leadership models. When not at work you'll likely find Beth on her yoga mat, recovering from Mercury Retrograde, doom scrolling Twitter, or trying to be an example to her two young, spunky girls and hopefully inspiring them to follow Angela Davis's advice and one day "changing the things they cannot accept."
Questions About the Event?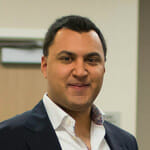 Amit Mrig
President, Academic Impressions