Reinforce the trust between you and a reporting party when you're informed of a Title IX incident.
As a faculty or staff member, you are a key person in a student or employee's experience if they decide to disclose a personal incident of sexual harassment to you.   How you react to their disclosure can have a significant influence on how they make sense of what has happened to them and could affect what they decide to do or not do next.  We created this video course to provide you with tips and strategies to help you navigate these sensitive conversations.   
In this video course, you'll learn how to: 
Define your role as someone who is not an 

Official with Authority

 

Understand the risks involved if a conversation is 

mishandled

 

R

espond effectively 

using 

7 tips to personalize your 

approach

 

Understand 

what not to say or do that could be 

harmful

 

Be prepared at a moment's notice 

 
This video course is for all faculty and staff who are not designated as Officials with Authority by the Title IX Coordinator. It will provide you with useful conversational strategies that allow you to have an informed conversation with anyone who discloses an incident of sexual harassment with you. 
The following lessons are included with this course.
Course Highlights
30 minutes of video instruction
11 short videos
3 sample scenarios to role play
1 printable guide
Valued at $395. Free for members.
97% of Participants Are Satisfied With Our Video Courses
Christine H. Taylor, J.D., LL.M.
Executive Director, Office of Institutional Equity and Compliance, Wichita State University
Christine Taylor holds a full-time appointment at Wichita State University as the Executive Director of Institutional Equity and Compliance, where she is responsible for coordinating the University's response and compliance with Title IX and associated regulations, federal, state, and local laws concerning nondiscrimination, equal opportunity, affirmative action, and Clery Act compliance. Christine oversees and investigates sex discrimination and EO matters filed by Wichita State University students, faculty, and staff. Christine developed and conducted Title IX coordinator and investigator training for private and public universities. She has developed and conducted Title IX Advisor, Hearing Panel/Decision-Maker, and Appeal Officer training in compliance with the New Title IX Regulations.
Prior to her appointment at Wichita State University, Christine served as the Title IX Coordinator at Marquette University where she was the designated agent for the university responsible for overseeing university policy, procedures and compliance with Title IX legislation, regulation, and case law. During her time at Marquette, Christine served as the Associate Director for the Graduate Program in Dispute resolution and Associate Adjunct Professor, teaching mediation, advanced mediation, arbitration, dispute resolution and health care, family mediation, and business ethics.
Christine has more than 20 years' experience litigating family, criminal, and civil cases. She was the principal shareholder and founder of Harris & Nelson, LLC. In 2006, Christine successfully transitioned her career to a private mediation and arbitration practice.
Christine was appointed by the Wisconsin Supreme Court to conduct hearings on complaints of attorney misconduct, petitions alleging attorney incapacity, and petitions for license reinstatement, to make findings, conclusions of law and recommendations for sanction and submit them to the Supreme Court for review and appropriate action.
Membership Includes All Content and Much More
Buy membership based on desired number of users  
Invite users to your membership
Engage with upcoming and on-demand online trainings 
Learn more about membership benefits, included content, and pricing.
Questions about membership?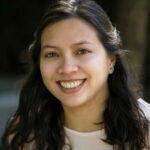 Meghan Paladino
Membership Advisor, Academic Impressions