Be more intentional with how your donor recognition programs are leveraged.
Donor recognition programs are a useful way to steward donors and can help segment your donor relations efforts. Leveraged properly, they can also be a useful way to understand motivations, include more donors, retain those donors, and inspire future giving. Sounds like a no brainer, right? Unfortunately, many institutions' societies remain stagnant, focused too much around benefits, and do not serve donors or the school. Join us online to learn how to revive these programs to ensure you are maximizing the return on your efforts.
Who Should Attend
Those working with donor recognition programs, whether it be in donor relations, annual giving, or major gifts, will benefit from this training.
Reasons to Rethink Your Donor Recognition Programs

Using a Audit Tool to Identify the Recognition Programs You Need Most

Customizing Programming, Communication, and Branding Based on Your Results

Focusing on annual giving

Consecutive giving

Leadership annual giving

Focusing on lifetime giving:

Major gifts

Planned gifts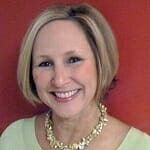 Debbie Meyers
Senior Director, Stewardship
University of Maryland
Debbie heads up the donor relations team at the University of Maryland after serving in donor relations and stewardship roles at Carnegie Mellon University and the University of Florida Foundation. Debbie was director of stewardship and donor relations at the University of Florida Foundation for nine years, serving as a central resource to forty-five development officers at twenty colleges and units. Her development career began in 1986 as the publications director for the health center development office at UF. She also was development and alumni director at Bishop Moore Catholic High School, her alma mater. She is a founding board member for the Association of Donor Relations Professionals.
Questions About the Event?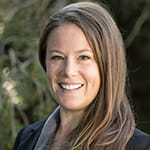 Gwen Doyle Herbert
Senior Program Manager, Academic Impressions