Learn how to set achievable goals to revitalize your student life facilities.
Student life facilities—including residence halls, recreation facilities, and student unions—can help your institution build community while integrating student learning and social experiences. This three-day event will combine architectural and institutional perspectives to give you the latest in student life facility:
Master Planning
Integrated Programming
Stakeholder Involvement
Funding Models
Usage and Trends
Working time has been incorporated throughout the event to help you apply the concepts you learn. You will leave with a comprehensive workbook with conference materials and resources that you can reference during the event and back on campus.
Site Visit: University of Texas at Austin
As part of this program, you will have the chance to visit the University of Texas at Austin. On this tour you will be able to visit a number of recreational facilities, tour the Student Activities Center, and participate in a discussion about the residence hall and dining facility currently being built.
Bring Your Team and Save
Representatives from student affairs, student recreation, residence life, and facilities can all collectively learn how a holistic capital planning effort can ensure that student life considerations are top of mind when building the most impactful facilities possible on campus. When you register two people, a third can attend for 50% off!

Agenda
Monday, November 13, 2017
Registration and Continental Breakfast (included in registration fee)
8:00 - 8:30 a.m.
---
Introductions and Opening Remarks
8:30 - 8:45 a.m.
---
Current Trends in Student Life Facilities
8:45 - 9:30 a.m.
Colleges and universities continue to build state of the art student life facilities to help boost enrollment, stay competitive, and enhance the on-campus experience. This first session will set the foundation for the conference, by discussing key trends in student life facilities and how this can help set the stage for your master planning process. Our expert will outline 2-3 national trends regarding residence halls, student unions, dining, and recreation and wellness facilities.
---
Break
9:30 - 9:45 a.m.
---
Comprehensive Visioning Session: Assessing Current Facilities and Envisioning the Future
9:45 - 10:45 a.m.
In this visioning exercise, you and your team will have the opportunity to assess your current facilities and brainstorm how your ideal facilities can best address trends. Through the guidance of our experts on hand, we will guide your visioning session as you address:
Where you are now in terms of trends in student life, master planning, and facility specific challenges as they apply to your own campus and tie to your strategic vision
Student behavior trends—how students spend their time on campus
Increased competitiveness—what prospective students are looking for
Student retention—what students need to succeed academically
A desire for campus community—what students need to succeed socially
---
Keys to Student Life Master Planning
10:45 - 11:45 a.m.
This session will lay out key factors to consider when adding to an existing student facility suite. From pre-project planning to facility proximity, this session will help ensure your planning efforts address key foundational elements, including:
Addressing national trends in the context of your institution's growth aspirations
Assessing current facilities in developing project scope
Integrating existing facilities with current infrastructure
Determining project placement and facility proximity
---
Working Session: Campus Context and Project Goals
11:45 a.m. - 12:30 p.m.
This working session will allow your team to discuss the morning's sessions in the context of your institution. Here, you will be able to address master planning and goals specific to your projects. Following will be an opportunity to share and compare thoughts with other attendees.
---
Lunch (included in registration fee)
12:30 - 1:30 p.m.
---
University Dining: The Future of Dining is Now
1:30 - 2:30 p.m.
Long gone are the days of bland institutionalized cafeteria style dining, as colleges and universities have recognized the need to create forward thinking and vibrant spaces that promote healthy eating and socialization. Hear from our expert speaker on current campus dining trends and how food needs to fit into the context of the whole campus.
---
Break
2:30 - 2:45 p.m.
---
Blending Student Life and Academics in a Reimagining of the Clemson Core Campus
2:45 - 4:00 p.m.
Following a planning decision to demolish and replace three major buildings in the heart of its campus, Clemson University set out to fundamentally re-imagine the entire Core Campus precinct. Professionals from Clemson University and VMDO Architects will demonstrate how 700 new beds of housing, a 10,000 sf Honors College, and a new 1200 seat dining hall creates an intense and dynamic center that blends social, residential and academic experiences.
---
Networking Reception (included in registration fee)
4:00 - 5:00 p.m.
Tuesday, November 14, 2017
Continental Breakfast (included in registration fee)
8:00 - 8:30 a.m.
---
Planning Collaboratively: Integrating Key Stakeholders in Student Life Facility Revitalization
8:30 - 9:30 a.m.
Student life facilities demand the attention of several critical stakeholders to ensure success, including residence life, student union, recreation and wellness, dining, facilities planning, and capital planning. All departments have different perspectives and ideas surrounding campus projects, and this session will provide you keys for entering into shared and productive conversations to move your projects forward.
---
Working Session: Shared Perspectives on Stakeholder Involvement
9:30 - 10:30 a.m.
You will work with peer groups to map out your campus and community stakeholders. This will also include identifying involvement strategies for each group and a planning exercise.
---
Break
10:30 - 10:45 a.m.
---
Student Life Facilities Showcase
10:45 a.m. - 12:00 p.m.
This session will give you an opportunity to hear from an institution or architect about the design and function of a Student Life facility. This will be a visually rich presentation, to show different types of spaces, furniture, and function.
---
Lunch (included in registration fee)
12:00 - 1:00 p.m.
---
Site Visit: University of Texas at Austin
1:00 - 3:30 p.m.
The University of Texas at Austin is the flagship campus of the University of Texas system. The University has a long history of providing a top notch education, but also of engaging students outside of the classroom. During the site visit you will have the opportunity to see a number of recreational facilities, tour the Student Activities Center and hear about the new residence hall and dining facility being built.
---
Panel Discussion
3:30 - 4:30 p.m.
Wednesday, November 15, 2017
Continental Breakfast (included in registration fee)
8:30 - 9:00 a.m.
---
Considering Public-Private Partnerships for Your Projects
9:00 - 10:00 a.m.
This morning session is devoted to exploring P3 options for your campus projects. We will walk through key considerations for alternative project financing, as well as how you can best determine if a public/private partnership is ideal for your campus project. In addition, several case study examples will provide you with various contexts to consider.
---
Break
10:00 - 10:15 a.m.
---
Keys to Phasing Your Student Life Facility Projects
10:15 - 11:30 a.m.
While a single project plan would be ideal, the reality is that most institutions must phase-in their projects over time. Learn from our expert speaker how your institution can best position itself over time, through phased planning and intentional timelines. Included in this discussion will be:
Addressing various modes of prioritization: financial, student need, or space limitations
Benchmarking progress and reassessing capital project plans
---
Wrap-Up
11:30 a.m. - 12:00 p.m.

Speakers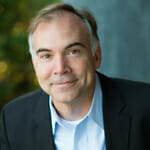 Joe Atkins
Principal
VMDO Architects
Joe Atkins, AIA, LEED AP BD+C, is a principal of VMDO Architects and Co-Leader of the firm's Higher Education Studio. He has more than 25 years of experience designing iconic buildings and landscapes for college and university campuses—many integrating innovative programs into powerful and historic campus settings. His upfront planning and design efforts are instrumental in creating sites and structures that fit seamlessly with their surroundings, are carefully attuned to their use, and contribute to making lasting and meaningful places. Joe brings clear conceptual thinking, strong design vision, and diligent attention to detail to each of his engagements. He is particularly adept at distilling the needs and desires of a wide spectrum of stakeholders and responding with inspired architecture. By fusing the disciplines of engineering, campus planning, and landscape architecture, his teams translate inventive educational programs into built form.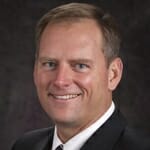 Derek Jackson
Assistant Vice President Student Affairs and Director of Housing and Dining Services
Kansas State University
Derek has more than 26 years of experience primarily in housing and dining services at Kansas State University as well as the University of Georgia. Recently promoted to the Assistant VP for Student Life with responsibility for the Health Center, Counseling Center, Child Care Center and Recreation Center. Has participated in more than $200 Million in new construction and $40 Million in renovations in the past 10 years. Served on the leadership team that lead the university master plan and north corridor university/city master plans. Actively involved in ACUHO-I having taught primarily facilities management topics at the CHO Institute, National Housing Training Institute, South African Housing Training Institute, and recently elected to the ACUHO-I Board as the Facilities and Physical Environment Director.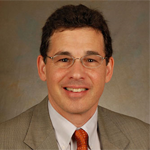 William Lasser, PhD
Executive Director of the Calhoun Honors College and Alumni Distinguished Professor of Political Science
Clemson University
William was part of the design and construction of the new core campus at Clemson. He and his wife, Sue live in the building as part of the Faculty-In-Residence program. William is a graduate of Harvard University and the Massachusetts Institute of Technology, he is the author of numerous books and articles on law and American politics, including "The Supreme Court and Critical Realignment" (Journal of Politics) and The Limits of Judicial Power: The Supreme Court and American Politics (University of North Carolina Press). He has also written extensively for the Atlanta Constitution and other newspapers, and his opinions have been quoted in the Wall Street Journal, the Washington Post, the Christian Science Monitor, U.S. News and World Report, and the National Law Journal.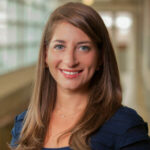 Michelle Mosley, LEED AP BD+C
Project Manager, Student Life Studio
Ayers Saint Gross
Michelle brings ten years of experience in all phases of architecture, with expertise in programming and planning residence halls and dining facilities. Michelle's ability to collaborate with clients and communicate a campus vision through its housing master plan data and graphics has contributed to successful planning efforts on a wide-range of campuses. She has a deep understanding of the elements of residence halls and student life facilities which help to build a sense of community among students. Michelle authored an online course for ACUHO-I titled, "The Design and Construction Process: Realizing Your Vision," to guide residence life professionals through the design and construction process of student housing projects.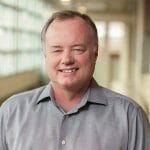 Eric Moss, AIA, LEED AP BD+C
Vice President and Principal, Student Life Studio
Ayers Saint Gross
Eric is a national leader in the design of student life and academic facilities for higher education. With 26 years of experience, he is dedicated to the design of residential, dining, wellness, student union, and academic facilities on campuses across the country. His projects stretch from West Texas A&M University to Colby College, Clemson University and the Universities of North Carolina and South Florida. Eric undertakes strategic planning and programming for the student life facilities completed by the firm. He regularly lectures on student life facilities for the Association of College and University Housing Officers (ACUHO-I), Academic Impressions and other professional organizations.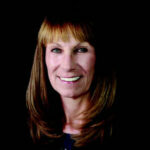 Linda Newman
Director, Advisory Services
The Scion Group
Linda Newman applies her over 30 years of experience in residence life, dining services and housing administration, for the benefit of Scion's advisory clients. Prior to joining Scion, she served as Senior Director of Auxiliary Service and Director of University Housing at the University of Michigan, where she provided leadership in student life auxiliaries for student housing, information technology services, capital projects and marketing. In that role, Ms. Newman developed significant experience with large-scale facility master planning, renovations and new construction; over a seven-year period, she led the planning and implementation of over $450 million of comprehensive renovations and $250 million of new construction within the University's housing system, with a focus on updating or replacing heritage buildings to achieve state-of-the-art living and dining facilities while also creating spaces to support student learning.
Throughout her career, Ms. Newman has collaborated with academic units to develop and support student learning within the campus living experience. She has developed expertise in designing and implementing living-learning programs and other initiatives to create seamless learning environments for residential students. Her career also reflects a life-long commitment in support of diversity and inclusion, including peer mentoring and programs that support underrepresented students.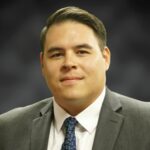 Jeff Panchavinin
Director, Advisory Services
The Scion Group
Jeff Panchavinin has nearly a decade of experience directing student and multifamily housing operations, marketing and market analysis, most recently including campus housing market and demand analyses, operations planning for publicprivate partnerships and management consulting with a focus on marketing and occupancy management strategies in the U.S and Canada. In addition to directing Scion's west coast regional office, Mr. Panchavinin leads the operations and management focus area within Scion's advisory services practice.
Prior to joining Scion, Mr. Panchavinin was director of operations for AVS Housing Group, a joint venture executing a unique public-private partnership for campus housing, focusing on marketing, facility management and operations of the on-campus residence hall system at the University of Nevada, Las Vegas. During the first seven months in this engagement, he helped the University achieve a 40% occupancy increase, which improved net housing and dining revenue by nearly $5 million. Mr. Panchavinin began his career with The Vista Group as a community relations development associate where he completed marketing and demand analysis for multi-family and commercial real estate ventures. Mr. Panchavinin has presented on public-private partnerships and marketing techniques at national and regional conferences such the Association of College and University Housing Officers – International, ACUHO – Business Operations and the National Association of College Auxiliary Services.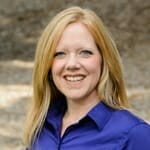 Suzanne Price, PhD
Director of Residential Learning
Clemson University
Suzanne leads a dynamic team of full-time and graduate staff in academic success initiatives, recruitment and training processes, faculty engagement programs, student organization advising, and departmental assessment. She has worked at Clemson University for almost 20 years in a variety of positions including Orientation, Leadership Learning, Civic Engagement, and Student Government Advising. She also teaches in the Women's Leadership program and guest lectures for the I-LEAD program at Clemson University.
Suzanne collaborates with many areas across campus through her work on the Summer Reading Book Committee, University Creative Inquiry Committee, President's Commission on Women, Women's Leadership Academic Major Steering Committee, and the Student Affairs Inclusive Excellence Committee. She is the current editor of The Journal of College and University Student Housing for the Association of College and University Housing Officers – International (ACUHO-I). The publication is printed two times each year in addition to a digital special issue released once a year.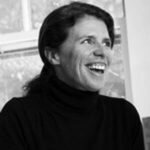 Pamela Lucas Rew, FAIA
Partner
KSS Architects
Leading the robust higher education team at KSS Architects, Pam strives for architecture that reflects the history, place, and potential of each client and project. With over three decades of experience, Pam brings a clear understanding of the dynamics of contemporary life and the value of ritual to every project. Her design sensitivity has helped the firm produce award-winning buildings that surpass client expectations, with a reputation of excellence in campus design. Pam balances the needs and desires of the many constituents in an institution, administration, faculty, students, and the public. The result is a design that accommodates the client's program in a uniquely expressive space. Clients include Cornell College, Cornell University, Drew University, Ferris State University, Lafayette College, Lawrence University, Rutgers University, Sarah Lawrence College, the University of Pennsylvania, and Virginia Commonwealth University. A leader in defining design's response to student and campus landscapes, Pamela has spoken nationally on topics of student life, master planning, the campus walk, academic communities, and the expression of university identity through architecture.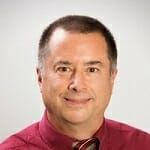 Jim Smart
Executive Director, Housing and Residence Life
University of Miami
Jim has worked in student affairs and student housing for nearly forty years. For the last twenty-six years, he has been at the University of Miami serving as an assistant and associate director in housing, as well as director of the Toppel Career Center, prior to returning to his "roots" in housing in 2009. For the last two years Jim has led a housing facilities strategic planning process in collaboration with a team of outside consultants and a collaborative team from within the university. Their efforts have recently moved into the design and permitting for the first phase of a three-phase, $400 million housing renewal program.
$1,295.00 through Oct 27
$1,395.00
Learn how to set planning goals to revitalize your student life facilities.
$1,795 through Oct 27
$1,895.00
If you work in the private sector, this is the option you choose.
$295
Purchase the conference binder, which includes all presentation slides, worksheets, action plans, and additional resources.
Note: Conference attendees do not need to purchase materials separately.
Questions About the Event?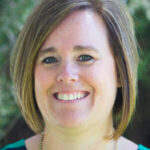 Michelle Sponholz
Program manager, Academic Impressions