Membership Options
for Small Teams
Get Trainings on the Topics Most Important to You and Your Team—Available Anytime, Anywhere
Membership with Academic Impressions means instant access to a continuously growing library of virtual trainings and resources that are up-to-date and in high demand within the higher ed landscape.
Focus on
Leadership Training
Whether your challenge is attracting new talent, leveling up existing colleagues, or training new hires, Academic Impressions has leadership training designed for leaders at all levels. Our content is thoroughly researched and presented by vetted experts, all of whom have firsthand experience in leading in the higher education space. Because leadership is learned through practice, we design our trainings intentionally to be applied and participatory so that you leave with stronger skills and new tools you can implement right away.
Once you become a member, you gain 24/7 access to our ever-growing library of live and on-demand trainings that cover leadership and other relevant and current topics in higher ed.
In 2021, Academic Impressions facilitators, speakers, and contributors represented a diverse set of demographic backgrounds and substantial experience directly in higher education:
Additional
Membership Benefits
$250 Off Bootcamps and In-Person Conferences 
Your membership includes discounts on all multi-week cohort-based bootcamps and in-person conferences that take place several times a quarter.
Free Member-Exclusive Mini Courses
Registrants of these mini courses receive a daily email with videos, activities, and assessments that are short enough to complete during your lunch break. Most of these mini courses offer a certificate of completion, and some of the topics include DEI, Practicing Mindfulness, Time Management, and so much more. 
New! Free Member-Exclusive Certificate Program
Sign up free for our Supervisors Certificate Program. Each week for four weeks, you'll have an average of 2.5 hours of work that can be completed on demand. The course will be capped off with a live session where you can interact with the instructor and peers from around the country. Participants will earn a certificate of completion.  
Dedicated Account Manager
Your Account Manager is your strategic partner, committed to providing you with the ongoing support you need during your professional development. Your Account Manager will ensure that you maximize your membership by engaging you with the resources and trainings needed for the success of both you and your team.
We understand that access to membership does not equal adoption, and adoption does not necessarily result in impact. Your Account Manager will collaborate with your team to ensure they engage with resources in a strategic manner, which will ultimately result in a lasting impact on their growth.
Academic Impressions has been invested in online professional development for 20+ years:
$3,750
Special Offer Through June 30:
FREE 5 Paths Leadership Assessment
$7,500 $7,000
Special Offer Through June 30:
$500 off
FREE 5 Paths Leadership Assessment 
$12,000 $11,000
Special Offer Through June 30:
$1,000 off
FREE 5 Paths Leadership Assessment 
$17,500 $16,000
Special Offer Through June 30:
$1,500 off
FREE 5 Paths Leadership Assessment 
To lock in this price for two years, contact us.
Questions about membership?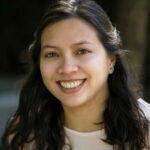 Meghan Paladino
Director of Institutional Partnerships,
Academic Impressions