Are you effectively stewarding and cultivating athletics donors and supporters?
In light of the changing tax legislation, how to properly steward and cultivate athletic donors and supporters is more important than ever. Join us online to hear from Lynne Wester, the Donor Relations Guru, and her partner Jacqueline Mattson of University of Texas Athletics on how they have been able to effectively partner their efforts for this unique audience.
Who Should Attend
Those working in central donor relations efforts with athletics donors, or those working within athletic donor relations or fundraising, will benefit from this online training.
Agenda
Athletic Donor Needs

Differences between the general donor population

Adjusting based on "donor" categorization

Partnering Central Donor Relations and Athletics

Structuring your efforts

What can be standard to all other donors? What needs to be different?

Getting on the same page

Donor Relations Program Suggestions

Access

Information

Experience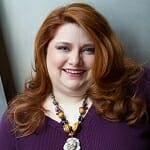 Lynne Wester
Donor Relations Guru
Lynne is a frequent conference speaker and a well-known resource for donor relations and fundraising. She has been featured in The Washington Post, CURRENTS magazine, The Chronicle of Philanthropy and other industry publications. Lynne also created the website and blog where she shares her expertise, opinions, and collections of samples on a variety of topics to the greater development world and hosts a monthly webinar series.
Using her hands-on approach, Lynne works with many organizations to help them keep their focus donor driven, technology savvy, strategic, and always with a splash of good humor. She received her undergraduate degrees from the University of South Carolina and is a loyal gamecock alumna, donor, and fan, and holds a master's in strategic fundraising and philanthropy with an emphasis in higher education.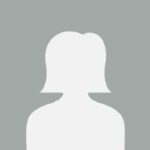 Jacqueline Mattson
University of Texas Athletics
Bio coming soon.

$525 through July 23
$600
Live Webcast + Recording
Access to the live webcast: Invite your team!
Links to all presentation materials and resources
Permanent webcast recording
FREE for Members
This webcast is included for free with our Advancement membership.
Not a Member? Learn More
$350 through July 23
$425
Webcast registration
Presentation materials and resources
Access to webcast recording for 60 days (available 10 days after webcast)
$350
Presentation materials and resources
Permanent webcast recording link delivered 10 days after webcast
Questions About the Event?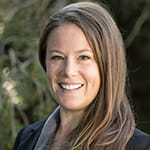 Gwen Doyle Herbert
Sr. Program manager, Academic Impressions