Expand your toolkit, so that you can fully engage your stakeholders and navigate barriers during your most critical campus-wide initiatives.
Overview
As the need to innovate continues to grow in higher education, you may be asked to lead a short-term cross-campus project or initiative (spanning 9-12 months at a minimum). It may be your first time, or you may feel overwhelmed or ill-prepared when it comes to responding to the vast array of different stakeholder perspectives and needs. To make matters more challenging, you may also face criticism or resistance. In these cases, you'll need to learn— often by trial and error — how to navigate political tensions, all while maintaining maximum production under often limited timelines and budgets.
Join us for this virtual conference, designed to help you lead your campus-wide initiatives with greater confidence and ease. You'll walk away with practical approaches, tools, and templates that will help you navigate the culture and barriers of your campus environment, communicate and engage with your stakeholders, and manage your production and project teams successfully. Specifically, our expert speakers will share tips for how to:
Identify and mitigate possible risks that may derail your initiative
Identify and assess the needs of your stakeholders
Establish and communicate clear expectations about deliverables and timelines
Generate a communication plan that engages even your toughest stakeholders
Build a team culture that fosters production and accountability
Who Should Attend
This conference is designed for campus leaders who would like to gain skills and tools to lead cross-campus projects and who need to develop best practices, tools, and approaches for effectively managing and communicating their project goals with their internal and external stakeholders. You will benefit from this conference if you are a(n):
Faculty who is leading a campus-wide initiative or task force
Mid-level administrator who is tapped by the division to lead a campus committee
Advancement officer who is coordinating a complex gift with a donor across multiple areas on campus
Follow Through With Success Coaching
Have you ever gone to a training only to find that you came back with great ideas but don't have the time, support, or skills needed to make the changes?
Academic Impressions has produced thousands of trainings and we have learned that utilizing a coach after attending a conference helps provide accountability and bridges the training with the on-the-ground work of getting the job done.
As a result, we are now offering success coaching on select conferences.
Purchase this

training + 3 one hour follow up success coaching calls

Work with an assigned coach who has extensive experience in higher ed.

Get individualized support to help you follow through on what you've learned.

Workshop your plans, run your ideas by someone and get additional help/practice.
To learn more, contact Elizabeth Ross Hubbell at elizabeth@academicimpressions.com or purchase the Premium Pass with success coaching below.
The Academic Impressions Online Learning Experience
Intentionally Designed
Online Learning
Our virtual trainings go far beyond just replicating PowerPoint presentations online: these experiences are intentionally designed to give you the kind of robust and dynamic learning experience you've come to expect from Academic Impressions. These trainings provide you with an active learning environment and an online space where you can explore ideas, get inspired by what your peers are doing, and understand the range of possibilities around a certain topic. You will leave these sessions with practical solutions that you can take back to your team or task force.
What you will get:
A dynamic, interactive, and high-touch virtual learning experience designed to engage and set you up for growth
Seamless online face-time, networking, group work, and Q&A opportunities from the comfort of your own workspace
Practical takeaways and hands-on knowledge
Guidance from vetted subject matter experts
Unlimited access to all recorded online sessions
See What Our Attendees are Saying
"At first, I was skeptical that a virtual conference was capable of being both engaging and informational - but Academic Impressions has mastered it! The 3-day online event was structured in a creative way that all participants had multiple opportunities to interact with each other and the presenters. No one's questions went unheard or unanswered. Thank you for this great experience, it has changed my view of virtual conferences and I look forward to attending more in the future."
- Desiree Ford, Digital Communications Manager, Binghamton University
"The virtual conference has been amazing. The presenters have all been great and the information they've provided is going to help us better use our social media. Even though this conference had to be virtualized due to COVID-19, the online format has been set up in a way that we can all collaborate and share ideas. I'm very eager to take what I've learned back to campus and start implementing new ideas."
- Chris Forde, Coordinator of Marketing & Public Information, Lincoln Trail College
Day One: Thursday, December 3, 2020
Welcome & Introductions
10:00 – 10:30 a.m.
---
Scanning Your Campus Landscape
10:30 – 11:45 a.m.
Before you begin executing your initiative, you must first understand the institutional values, needs, and trends that are driving the initiative forward, so that you can align your project with the greater campus community. You must also identify possible risks and constraints (such as shared governance, legal risks, and faculty unions), as well as solutions to mitigate barriers. In this session you will receive a solid foundation for managing expectations and performance with your stakeholders and project team.
---
Short Break
11:45 a.m. - 12:00 p.m.
---
Scanning Your Campus Landscape Activity
12:00 – 12:30 p.m.
During this time, you will review a current initiative you are managing and examine how understanding various aspects of your campus culture and environment may impact the success of that initiative. What risks and constraints can you identify and how might you manage them? What blind spots might you be unaware of? Who can help you better navigate those barriers?
---
Long Break
12:30 – 1:00 p.m.
---
Identifying Internal and External Stakeholders
1:00 – 2:15 p.m.
It is essential to determine early in the process all people who will be impacted by or who have a vested interest in your initiative and to create a plan for including them, while setting expectations, and communicating with them throughout the project. Doing so aligns different departments and groups, increases buy-in and trust, ensures you obtain critical information for decision-making, and increases the likelihood of successful outcomes. In this session, you will learn how to identify and organize your most valuable stakeholders, so that you know when and how often to communicate with them throughout the project.
Activity: At the end of the presentation, you will have the opportunity to strategically identify and organize your stakeholders.
---
Short Break
2:15 – 2:30 p.m.
---
Understanding Stakeholder Needs and Responding to Resistance
2:30 - 3:30 p.m.
Once you've identified your stakeholders, you must obtain their perspective and feedback to ensure their voices are heard. It is also important to anticipate and plan for those who will be against your initiative. You need to understand why they resist and know how to respond when they do, so that you can prevent your project from being derailed. In this session, you will discuss with your peers how to anticipate and mitigate resistance by putting yourself in the shoes of your stakeholders.
Activity: Building on the previous activity around identifying stakeholders, you will now dig deeper to understand each of your stakeholder's needs and how you may respond to them.
---
Q&A and Networking Reception
3:30 – 4:00 p.m.
This informal reception is your chance to decompress and expand your network of connections and ask any of your remaining questions from day one of the conference.
Day Two: Friday, December 4, 2020
Refresh & Reset
10:00 – 10:15 a.m.
---
Aligning Goals and Perspectives While Making Your Case
10:15 – 11:15 a.m.
As you include more stakeholders in the planning and execution of the initiative, you may find that there are competing goals across groups or that the scope of the project balloons as stakeholders expect specific deliverables for their teams. With limited time, resources, and budget, you cannot meet the demands of all. In this session, you will learn how to make a case for staying focused on the essential goals and tasks, and how to communicate what should get accomplished with the resources at hand, while also keeping your stakeholders engaged.
Activity: Now that you've begun navigating your campus landscape and identifying your critical stakeholders, we will spend some time helping you understand and align your goals and perspectives to the initiative.
---
Short Break
11:15 - 11:30 a.m.
---
Building Effective Project Teams
11:30 a.m. – 12:45 p.m.
As the project leader, you will depend on your project team for successful execution of the goals. It is your responsibility as the leader to create and sustain an enriching team culture and hold your team members accountable for outcomes. However, this can be challenging when you're leading with influence instead of authority. In this session, you will get tips on how to build out an appropriate project team. You will explore and practice how to conduct effective and consistent meetings that establish clear communication structures, including decision-making authority. You will also consider how to create an environment that encourages your team to persevere and thrive.
Activity: We will create opportunities for you to learn how to effectively lead your project teams using your sphere of influence and natural leadership style.
---
Long Break
12:45 – 1:15 p.m.
---
Establishing Your Communication Plan
1:15 – 2:30 p.m.
It is vital to your success to keep your stakeholders and project team informed and engaged throughout the entire initiative. You need to create a timeline with milestones, track and share progress made against that timeline, communicate possible derailments and risks, and maintain overall engagement and support. In this session, you'll get tips for communicating with your various stakeholders. You'll start creating a communication plan for your own initiative.
Activity: You will have the opportunity to think through and anticipate challenges – or share lessons learned from past challenges – so that you can retain momentum with your team and keep them on task.
---
Short Break
2:30 – 2:45 p.m.
---
Developing Your Campus Project Strategy
2:45 – 3:45 p.m.
In this final working session, you will develop a project strategy, or "next steps" based on the information you learned at this conference. You'll have the opportunity to present your strategy and solicit feedback on your plan in small working groups.
---
Wrap up and Final Q&A
3:45 – 4:15 p.m.
Dan DeNeui
Director of the Social Science Division and Professor of Psychology, Southern Oregon University
During his 18 years at SOU, Dan has served in a variety of campus leadership roles including leading SOU's campus-wide program prioritization project and serving as the campus liaison for a four-year nationwide research project on the belongingness mindset.
J. Johann Lindig
Managing Partner, Academic Strategy Partners
Johann has over 24 years of experience as a consultant working with companies in the Silicon Valley to align product development portfolios to strategy, and to prioritize them for the most effective implementation.
Questions About the Event?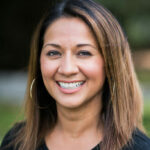 Rabia Khan Harvey
Senior Program Manager, Academic Impressions
*There are limited spots available for All-Inclusive Members to register for Virtual Conferences for free in 2020. Each virtual conference has a registration cap in order to ensure a high-quality learning experience, personalized attention, networking and interactivity. If the cap has been met, All-Inclusive Members can register with a $250 discount if space is available.
Please note the member discount is not applicable on conference binders or success coaching.