Learn how to better engage your alumni living abroad.
In an increasingly global world, connections with alumni living abroad can open doors to participation, engagement, giving, and overall brand awareness. However, bolstering an international effort is a daunting and complex task. Join us online to learn the key components of international alumni engagement:
Supporting an international alumni program
Understanding different social and philanthropic cultures
Developing alumni events that resonate
Cultivating chapters and volunteer opportunities
Who Should Attend
This online training is designed for alumni relations professionals looking to grow their international alumni engagement programming. Whether you are looking to start an international effort, or expand upon a fledgling one, you will gain valuable insight from our expert instructor.
Note: In this training, we will not cover the nuances of region-specific engagement and giving, but we will offer a framework that can be applied to any region.
Building the Foundation

Clubs/chapters
Volunteer structure
Formation and sustaining
What can be done from afar
How to monitor

Planning Engaging Programming and Events

Events - tradition, service, networking, social
Faculty travel

Partnering With Other Institutions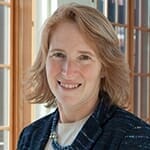 Kathy Edersheim
New York University - Leonard N. Stern School of Business
Impactrics is a social enterprise to strengthen education through enhanced alumni engagement supported by powerful metrics to assess alumni engagement and programming effectiveness. Formerly, Kathy was Senior Director of International Alumni Relations and Travel at the Association of Yale Alumni. At AYA, Kathy was responsible for Yale Educational Travel and the three global mission programs, YaleGALE, YASC (Yale Alumni Service Corps), and YASA (Yale Alumni Schools Ambassadors), as well as a member of the management team. She is the founding Chairperson of YaleGALE and produced five YaleGALE programs prior to joining Yale. Kathy is also co-editor of the YaleGALE Guide. Kathy currently serves on the Advisory Group for the Alumni Association of the Max Planck Institute and is Treasurer of Future First Global, a UK based charity. As a volunteer, Kathy served on the AYA Board of Governors for four years. Kathy was the first woman President of the Yale Club of New York City and continues to serve on the Board of the Club and as Chairperson of the Human Resources Committee. In addition, Kathy is a Board Member of the Yale Alumni Service Corps and produced their two largest programs. She was Vice-President of the Yale Alumni Chorus and co-produced the Celebration of Song Tour in 2011. In 2011, Kathy was awarded the Yale Medal, Yale's highest award presented by the AYA, conferred solely to honor outstanding individual service to the University. Kathy is a graduate of Yale College and received an MBA from the Stern School of Business.
Questions About the Event?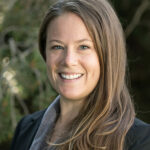 Gwen Doyle Herbert
Program Manager, Academic Impressions