Provide an opportunity for your Department Chairs to maintain morale, clarity of direction and purpose during senior leadership transitions.
Overview
The stability and continuity of senior higher ed leadership cannot be overstated. Leaders who occupy their roles over longer stretches of time are stabilizing influences and create a consistency that comes from knowing what matters to them and what is and isn't acceptable. But in higher education these days, this kind of longevity in leadership rarely happens.
Over four years, the chance that Department Chairs will be working with a team composed of the same president, provost, and dean is only 7%. And with each new leadership hire, there is typically a time period in which they are doing a listening tour, determining their strategic plan (typically with new descriptors for the same priorities), and asking for different data and written reports. And Chairs and colleagues spend time figuring out how to build influence with the new leader.
While this constant change can result in loss of enthusiasm, lack of trust, and low morale, it also creates opportunities. This 8-session coaching circle is designed to help intra-institutional groups of Department Chairs find ways to maintain their own clarity of direction and purpose and create an internal network of support in the midst of leadership change.
Who Will Benefit
This coaching circle is designed for groups of 8 Department Chairs who work at the same institution and who are experiencing significant, rapid and/or repeated change due to leadership transitions at the dean, provost and/or presidential level.
What We'll Cover
As each circle will be unique to the group, the agenda will be determined by the group itself. Topics that are likely to surface include:
How to overcome planning fatigue
How to determine who to trust and about what
How to maintain enthusiasm and morale for yourself and others you work with
How to create long term clarity for yourself and your unit amid shifting strategic priorities and goals at the institutional level
How to maintain focus while working through changes in institutional mission direction
How to redefine and recognize others' appreciation for your work and values
How to move from 'waiting out' the current team of leaders and instead, maintain focus on student success and the long-term health of your department
How to convert feelings of loss and anxiety to cautious optimism and excitement
How it Works
The series consists of 8 conversations over a period of about 4 months
Groups are facilitated by expert coaches who also have extensive leadership experience in higher ed
Groups are kept small (up to 8 people) to ensure maximum participation and engagement
Each conversation is 60 minutes and is held over video conference
The conversations can be scheduled per the group's availability, but ideally happen every two to three weeks to maintain momentum and accountability
The discussion is highly practical so that Chairs can immediately benefit from the experience
Maria Thompson, Ph.D.
President and CEO, Retired, Coppin State University
Maria is a career educator whose work experience spans a variety of institutional categories, including research universities, comprehensive universities, land-grant universities, urban located, rural located, HBCUs, and PWIs. She was president and CEO of Coppin State University (CSU), provost and vice president for academic affairs at the State University of New York (SUNY), and vice president for research and sponsored programs at Tennessee State University.
Susan C. Turell, Ph.D.
Former Provost, Marywood University
In higher education for 29 years, Susan brings a passion to her work for supporting people and designing and implementing effective processes. She served in leadership as a department chair, associate provost, dean, and provost. She brings those experiences, as well as her training and practice as a psychologist, to synthesize best practices and approaches in a new paradigm about what it means to be an effective leader in 21st century higher education.
$8,000
for up to 8 chairs at a single institution
Questions About the Event?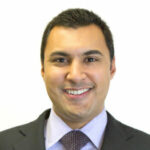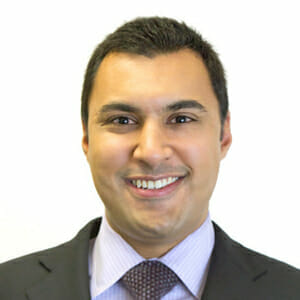 Amit Mrig
President and CEO,
Academic Impressions