Gain confidence in your ability to organize a credible and bias-free Title IX investigative report.
Overview
The final report that you prepare as Title IX investigator is critical. Not only is it highly visible and under scrutiny by all parties, but the information contained in it should also set the hearing panel up for success and reduce the exposure of litigation. To do this, your top priority is to create a report that is free from investigator bias, accurately represents the facts you gathered from the witnesses, and is well organized. When the stakes are this high, the pressure you feel to get this done might seem overwhelming.
Join us online for this highly interactive four-hour workshop where you'll learn and practice a five-stage process that will help you gain confidence in your ability to prepare a credible and thorough final investigative report. You will review and analyze a sample report, and your instructor will provide tips and strategies for how to:
Present your report in a professional way that does not build up or break down any witness testimonies
Depict the most comprehensive and accurate version of the story, including a thorough examination of witness corroboration and contradictions
Respond to missing or incomplete components of your policy
Who Should Attend
This training is designed for Title IX Investigators, including Coordinators, who have the formal role of presenting the witness interviews and details of the case in the final report. Witnesses and their Advisors, as well as hearing panelists rely on your ability to document the facts accurately, fairly, and comprehensively. This training will give you the confidence to do just that.
The Academic Impressions Virtual Workshop Experience
There is no one-size-fits-all when it comes to exploring responsive issues in higher education. Our virtual workshops provide you with an active learning environment and an online space where you can explore ideas, get inspired by what your peers are doing, and understand the range of possibilities around a certain topic. Depending on what you need to solve a specific challenge at your institution, you will have the chance to gain ideas, plans, refinements, or connections with those undergoing the same challenges as you. You will leave these sessions with practical solutions that you can take back to your team or task force.
What you will get:
Learn from what your peers are doing across the nation
Gather unique and creative approaches that you may not have thought about
Validate and vet plans and priorities
Contribute your ideas and help shape the conversation
Get work done in a space that's designed to help you reflect, be creative, and maintain focus on the issue
Connect with subject matter experts who steer the conversation and add value
Experience expert facilitation to ensure practical outcomes and takeaways
As the coronavirus pandemic unfolds nationally, it is so important to keep connecting and networking with your peers - at a "social distance" - and to keep learning and developing as higher-ed leaders and professionals. Don't let social distancing and quarantines prevent you from setting aside time for professional development. Everything is changing so fast; more than ever, we need to be pooling our resources and knowledge and finding the best ways to develop our capacity, connect and share with each other, and move forward during a challenging time.
October 8, 2020
1:00 - 5:00 p.m. Eastern
In this four-hour virtual training, our expert instructor will dive deep into the following considerations:
Part I: Relating Your Investigation to Your Report
Before you can write your final report, you must first conduct a formal investigation. We will review important principles regarding how an investigation shapes a report and vice versa, allowing you to address and, if possible, eliminate gaps in your final report. We will also explore the requirements and timelines of processing the final report under the new Title IX regulations. You will learn how to:
Organize evidence for ultimate reference in your report
Incorporate elements of your policies in your investigation and your report
Target the collection and analysis of both contradictory and corroborative evidence
---
Part II: The 5 Stages of Writing Your Final Report
We will discuss the following five stages:
Stage 1: Gathering the Facts
Stage 2: Writing the Draft Report
Stage 3: Internal Review
Stage 4: Witness Review
Stage 5: Writing the Final Report
To help you apply and practice the five stages, you will review and critique a sample report with your fellow attendees. You will also have an opportunity to ask questions about writing your final investigative report and what steps you must follow according to your own institutional policy.
Jean M. Hobler, Esq., P.C.
Attorney
Jean Hobler is a lawyer in private practice in Sacramento, California. In her 19 years of litigation practice, she has investigated claims and crimes including sexual harassment and discrimination, criminal activity, and workplace harassment and discrimination on college campuses.
ACADEMIC IMPRESSIONS MEMBERS
Get access to THIS virtual training only.
Get this + 100s more FREE with membership!
Questions About the Event?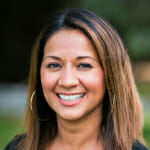 Rabia Khan Harvey
Senior Program Manager, Academic Impressions