JAMES M. LANGLEY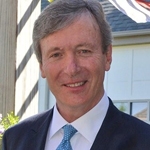 Jim Langley, president of Langley Innovations, is a frequent contributor and speaker at Academic Impressions, sharing ways to rethink the work of fundraising and alumni engagement. Prior to founding Langley Innovations, Jim piloted a number of innovative programs and initiatives at Georgetown University, UCSD, and the Georgia Institute of Technology. Operations under his management have won awards in virtually every area of university advancement.
Jim has published two books with Academic Impressions:
You can also read his other articles:
by James M. Langley (Langley Innovations)
Volunteers, we know, give ten times more than other philanthropic contributors. Yet, not all volunteer work automatically triggers greater giving. With one hour of volunteer time valued at an estimated $22.55, it is crucial your organization creates compelling volunteer opportunities that engage your constituents and inspire giving. The keys are to find work that:
Resonates with the volunteer's personal experience…
Example: an opportunity that allows a first generation Latino alumni to counsel a student with the same background.
Speaks to the volunteer's most deeply held values or purposes…
Example: work that provides the opportunity for an environmentally conscious alumni to work alongside a faculty member engaged in an urban ecology program.
Responds to a significant societal need…
Example: a chance for a volunteer to assist with pipeline program that prepares high school students from the lowest socio-economic quartile for college admission.
Allows volunteers to see the impact of their work…
Example: an opportunity that invites them to ceremonies celebrating project completions or to commencement receptions for students they have counseled or the presentation of student project reports which they assisted.
Creative ways of engaging the busiest of constituents include providing ways for them to:
Share their voice:  Presidents or deans, for instance, learn a great deal and make top executives feel like valued insiders by asking for twenty minutes on the phone to talk through a pending difficult decision.
Share their skills: A medical center president, for instance, could provide invaluable insight on cost control and resource reallocation to a board, president, or VP of operations in a one-hour presentation.
Share their passions:  Very often those who are most generous to their alma mater are also deeply committed to their communities, churches or social causes. Asking them to speak to their particular passion at a nonprofit fair on campus or to lead a public service project to engage alumni in their community makes them feel far more valued for who they are than for what they contribute.
Share their struggles: Large numbers of alumni are coping with aging parents, autistic children or balancing work/life demands.  Creating alumni workshops on these topics over homecoming, reunion or other special weekends helps increase attendance, demonstrate that alma mater cares about all aspects of their graduates' lives, and provides opportunities for the most experienced in these areas counsel those who are just beginning to cope with them.
The most adaptive and progressive institutions of the future will be those who not only teach their students well but continue to learn from their most successful alumni, parents and friends in all walks of life.  And the most successful of those constituents are all to happy to respond to the call of alma mater. It's just a matter of finding the most create and productive way to engage them.