Guide your committee and present a strong, cohesive case for your promotion.
The processes of promotion, reappointment, and tenure are consistent drivers of faculty stress. However, learning how to write a professional statement effectively can alleviate some of that pressure. The professional statement is a strategic opportunity to tell the powerful story of your hard-won accomplishments over the years and guide your review committee in their analysis of your work. The statement should highlight important themes, identify patterns of contribution across areas, and offer a general frame for interpreting the breadth of your achievements. This course will provide strategies for shaping your myriad accomplishments into a cohesive structure that presents a strong case for tenure, promotion, or reappointment.
The following lessons are included with this course.
Course Highlights
27 minutes of video

8 short videos

Guiding questions throughout the video course to help you complete your statement

Valued at $395. Free for members.
Heather N. Martin, Ph.D.
Teaching Professor of Writing, First-Year Seminar Faculty Director, Faculty Fellow of Mentoring Initiatives, University of Denver
Heather is a writing professor, developmental editor, and coach. She works with faculty and academic leaders to hone their writing and communication skills, disable procrastination, and locate processes and practices to unlock their productivity and creativity. Heather uses a project-based approach to help clients set and achieve their writing goals. From strategy, to ideation, to composing and polish, Heather empowers writers to find their voice and reach their desired audiences.
Heather holds a Ph.D. in English from the University of Denver, an M.A. from the City University of New York­–Queens College, and a B.A. from the State University of New York at Stony Brook. She is a certified Designing Your Life Coach and serves as Faculty Fellow of Mentoring at her home institution.
Membership Includes All Content and Much More
Buy membership based on desired number of users  
Invite users to your membership
Engage with upcoming and on-demand online trainings 
Learn more about membership benefits, included content, and pricing.
Questions about membership?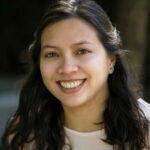 Meghan Paladino
Membership Advisor, Academic Impressions