Transforming Your Institution through Lean Higher Education
July 27 - 28, 2020 | Eastern Time
Learn Lean strategies to enhance the value and performance of processes at your institution.
Overview
Now more than ever, institutions need to be more effective in how they use their financial and human resources to create highly performing and sustainable processes to thrive during and after the COVID-19 pandemic. Lean principles and practices represent a "continuous process improvement" management system that adds value well beyond restructuring and cuts.
Join us for this virtual conference to hear our subject matter experts share tried and true ways to implement Lean Higher Education (LHE). By following LHE principles, colleges and universities can become more efficient and productive with their current resources to achieve a better overall educational experience for students while still honoring the needs of faculty and staff.
During this online program, our experts will:
Introduce the fundamental concepts of LHE
Demonstrate how LHE can help you meet your institutional goals
Offer guidance on how to prepare your institution to take the first foundational steps toward sustainable change
Who Should Attend
This program is designed for higher education leaders including, but not limited to, senior leaders and leaders of divisions and departments who are:
Seeking a way to increase the value and performance of processes at their institution
Interested in exploring how Lean might be beneficial at their institution
Ready to plan the launch of a Lean effort
Implementing LHE is not a quick fix: it's important that attendees understand that participating in this program is an essential first step toward understanding LHE's foundational principles, processes, and steps an institution must take to shift mindsets before diving into problem solving. When executed intentionally and with institutional support, its benefits are community-wide.

Limited Attendance
In order to ensure a high-quality learning experience, we have intentionally designed this Virtual Conference to have a limited number of total attendees. To ensure access from both paying participants and also from those who have an All-Inclusive membership, when the membership cap is reached, only paying participants can register after that point (while spaces are still available). If you have questions about whether this program is right for you, please contact us.
As the coronavirus pandemic unfolds nationally, it is so important to keep connecting and networking with your peers - at a "social distance" - and to keep learning and developing as higher-ed leaders and professionals. Don't let social distancing and quarantines prevent you from setting aside time for professional development. Everything is changing so fast; more than ever, we need to be pooling our resources and knowledge and finding the best ways to develop our capacity, connect and share with each other, and move forward during a challenging time.
The Academic Impressions Virtual Conference Experience
Our virtual conferences go far beyond just replicating PowerPoint presentations online: these new programs are intentionally designed to give you the kind of robust and dynamic learning experience you've come to expect from Academic Impressions. As higher education strives to adapt rapidly to the shifting crisis, connecting with your peers who are experiencing similar challenges can be the best use of your professional development time.
What you will get:
A dynamic, interactive, and high-touch virtual learning experience designed to engage and set you up for growth
Seamless online face-time, networking, group work, and Q&A opportunities from the comfort of your own workspace
Practical takeaways and hands-on knowledge
Unlimited access to all recorded online sessions
Access to an online conference hub — one-stop shop for presentation materials, attendee introductions, worksheets, supplemental reading, videos, and other resources
See What Our Attendees are Saying
"At first, I was skeptical that a virtual conference was capable of being both engaging and informational - but Academic Impressions has mastered it! The 3-day online event was structured in a creative way that all participants had multiple opportunities to interact with each other and the presenters. No one's questions went unheard or unanswered. Thank you for this great experience, it has changed my view of virtual conferences and I look forward to attending more in the future."
- Desiree Ford, Digital Communications Manager, Binghamton University
"The virtual conference has been amazing. The presenters have all been great and the information they've provided is going to help us better use our social media. Even though this conference had to be virtualized due to COVID-19, the online format has been set up in a way that we can all collaborate and share ideas. I'm very eager to take what I've learned back to campus and start implementing new ideas."
- Chris Forde, Coordinator of Marketing & Public Information, Lincoln Trail College
Day 1 (Eastern Time)
Tech Check and Meet and Greet
11:30 a.m. - 12:00 p.m.  
---
Welcome and Introductions
12:00 - 12:15 p.m. 
---
Defining "Lean Higher Education"
12:15  - 1:00 p.m.
In this opening session, our speakers will lay the foundation for this conference by introducing core concepts of Lean Higher Education and reviewing the history of this management system.
---
Break
1:00  - 1:15 p.m. 
---
Case Studies
1:15 - 1:45 p.m.
Through a series of case studies, our speakers will highlight both divisional and institution-wide LHE efforts to showcase the broad possibilities of LHE across different institutional functional areas.
---
Working Session: Naming Your Goals
1:45 - 2:00 p.m.
During this interactive exercise, you will align your institution's goals with LHE to begin to shape your focus for the rest of the conference.
---
Break
2:00 - 2:30 p.m. 
---
Building Buy-In: Working with Stakeholders
2:30 - 3:15 p.m.
Like any large-scale change, LHE can fail. Leadership plays an important role in whether the initiative will fail or succeed, hence building buy-in is an essential first step when beginning an LHE effort. In this session, you will learn to identify key stakeholders and ways to work with them collaboratively to advance LHE.
---
Break
3:15 - 3:30 p.m. 
---
Cultivating a Lean Culture: Developing Language and Leaders
3:30 - 4:30 p.m.
In this session you will examine ways to build sustainable change, such as using common language and developing Lean leaders at all levels.
---
Day 1 Wrap-Up
4:30 - 4:45 p.m. 
---
Ask an Instructor and Virtual Networking
4:45 - 5:00 p.m.
This informal reception is your chance to decompress and expand your network of connections. We've designed this experience with some questions that will help you build relationships with colleagues and instructors.
---
Day 2 (Eastern Time)
Tech Check
11:30 a.m. - 12:00 p.m.  
---
Day 2 Opening Remarks
12:00 - 12:15 p.m. 
---
Trust the Process: Application of Principles and Practices
12:15 - 1:00 p.m.
The power of LHE is in the process. During this session, you will examine how LHE principles and practices are applied through the example of a Rapid Improvement Event.
---
Break
1:00 - 1:15 p.m. 
---
Fundamental Principles: Eliminating Waste and Improving Flow
1:15 - 2:00 p.m.
Diving deeper, in this session we will look at the principles of "waste" and "flow" and how eliminating waste and improving flow can lead to huge improvements in processes.
---
Break
2:00 - 2:30 p.m. 
---
Assessing Readiness
2:30 - 3:15 p.m.
In this session, you'll use what you learned about basic LHE principles in the past two days to examine your institution's readiness for change: you will identify possible barriers and brainstorm countermeasures.
---
Break
3:15 - 3:30 p.m.
---
Starting a Movement: Prioritizing Next Steps
3:30 - 4:30 p.m.
In this final session, you will learn about several examples for the implementation of LHE and then begin to identify next steps for your own efforts.
---
Final Q&A
4:30 - 4:45
---
Final Remarks, Questions, Evaluations
4:45 - 5:00 p.m. 
Ruth Archer
Director of Continuous Improvement, Michigan Technological University
Ruth Archer is the president of the Superior Leadership Institute, where she coaches others for leadership excellence and creates and delivers training on Lean and continuous improvement, leadership development, and managerial skills. She is also the Director of Continuous Improvement at Michigan Technological University, where she manages the continuous improvement activities for the university.
Bill Balzer
Vice President, Faculty Affairs and Strategic Initiatives, Bowling Green State University
Bill is author of Lean Higher Education: Increasing the Value and Performance of University Processes 2nd Edition (2020, Routledge), an update to his 2010 book and acknowledged to be the definitive book on Lean Higher Education (LHE). Bill's research interests include understanding and improving the application of Lean principles and practices in higher education, expanding the contributions of IO psychology to the understanding, application, and evaluation of Lean.
All-Inclusive Members Get This
FREE*
Questions About the Event?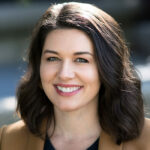 Jess Landis
Program Manager, Academic Impressions
*There are limited spots available for All-Inclusive Members to register for Virtual Conferences for free in 2020. Each virtual conference has a registration cap in order to ensure a high-quality learning experience, personalized attention, networking and interactivity. If the cap has been met, All-Inclusive Members can register with a $250 discount if space is available.
Please note the member discount is not applicable on conference binders or success coaching.