60% of declined proposals are eventually funded. Join us to learn how to turn your declined proposal into a funded one.
Overview
If you are a faculty member, writing and submitting grant proposals is a major part of your responsibility. Yet, across all federal funding agencies, only about 20% of submissions are awarded. If you are new to the process, your odds drop to 10% of being funded on the first try. Resubmission of a declined proposal is highly advisable; over 60% of resubmitted proposals are eventually funded. How do you know what parts of the review are important and which are not? If you disagree or don't understand the reviews, how do you move forward? To shelve the proposal without understanding what happened—and if you should resubmit it—is a mistake, given that it takes on average three submissions before a proposal is funded.
This bootcamp will break down the review process and explain how to interpret the complex and sometimes contradictory reviews that accompany a declined proposal. You will learn how to analyze your reviews using a Matrix tool as well as which are the right questions to ask to create a plan to move forward. Our experts will guide you through the process that will teach you how to:
Objectively assess and interpret your reviews
Use your critiques to understand and classify the cause(s) for the rejection and the severity of those weaknesses
Identify and prioritize the causes and underlying conditions through a Matrix tool
Uncover the most critical feedback, what can be ignored, and what cannot
Anticipate hidden weaknesses in your proposal before reviewers find them
Make an informed decision about whether or not to resubmit and how to revise
A Highly Personalized Experience
Your registration for this bootcamp includes a 60-minute individual consultation with one of our subject matter experts. A hallmark of the Academic Impressions bootcamp experience, the individual attention in this consultation will help you apply best practices from the bootcamp to your fundraising portfolio. To preserve the intimate and interactive nature of this training, the bootcamp is limited to 30 participants. Register early to reserve your spot!
What You Will Get
This online bootcamp consists of:
Six live weekly online interactive sessions totaling approximately 13 hours of learning and application time. Each session is facilitated by our expert instructors to help you better:

Understand the review process as a whole
Learn how to apply a Matrix tool to analyze and make sense of your reviews
Determine how to move forward with a resubmission
Uncover any additional, undiscovered weaknesses in your grant proposal

Application to your own proposals: Between meetings, you will be able to use tools and processes learned in the sessions and apply these to your own proposals, as well as practice and prepare for the next session. There will also be a final, one-on-one session as a culminating experience tailored for you.
A personalized, 60-minute coaching session: You will have the opportunity to sign up for a 1:1 session with one of the subject matter experts to discuss your individual grant proposal.
Who Should Attend
This bootcamp is designed for grant-active faculty who have experienced a proposal rejection and would like to understand what led to its declination. The bootcamp will assist faculty looking for a reliable and helpful tool to help understand the reviewers' comments and guide the process of resubmitting a "declined" grant proposal.
This training will be especially valuable for junior faculty who want excel early with proposal success by securing funds for research. This bootcamp may also be beneficial for research development officers or faculty development professionals responsible for supporting and coaching faculty through the grant proposal process.
Follow Through With Success Coaching
Have you ever gone to a training only to find that you came back with great ideas but don't have the time, support, or skills needed to make the changes?
Academic Impressions has produced thousands of trainings and we have learned that utilizing a coach after attending a conference helps provide accountability and bridges the training with the on-the-ground work of getting the job done.
As a result, we are now offering success coaching on select conferences.
Purchase this training + 3 one hour follow up success coaching calls
Work with an assigned coach who has extensive experience in higher ed.
Get individualized support to help you follow through on what you've learned.
Workshop your plans, run your ideas by someone and get additional help/practice.
To get success coaching, simply purchase the Bootcamp + Success Coaching product below.
Hear About the Bootcamp Experience
This event has been postponed, check back soon for updates.
2 weeks prior to the start of the first session, we'll send out a 'Get to Know You' survey.
Session 1: Overview of the Review Process
Session Date TBD
This session will give an "inside baseball" view of the review process. It will start with an overview of what types of reviews occur, how the dynamics of the review process can influence the outcome, and whether or not reviews are fair and unbiased. Examples will be drawn from major funding agencies including NIH, NSF, and others. Prep work for the following session will be for participants to review their declined proposal(s) in light of this discussion, and in anticipation of the next session.
---
Session 2: The Process of Assessing Declined Proposals
Session Date TBD
This session will give a dive deep into what to look for in the reviews and how to deconstruct and compare the reviewers' comments. Our instructors will break down the process of classifying each weakness and the three critical questions to ask yourself about each weakness. The Matrix tool will be introduced with an example of how it can be applied. The prep work for the following session will be to review your declined proposal with a close look at weaknesses and assign each weaknesses a category.
---
Session 3: Understanding How to Use the Matrix
Session Date TBD
This session will recap the questions and demonstrate how to use the Matrix tool before focusing on your individual proposals and using the Matrix tool.  After an example Matrix activity, the instructors will walk the participants through a hands-on Matrix activity to learn from the groups' challenges, processes, and ideas.  The prep work for the next session will be to apply the Matrix  tool to their declined proposals.
---
Session 4: Determining Your Options Moving Forward
Session Date TBD
We will start the session with some feedback on the Matrix tool and allow questions specific to your proposal. Then with the understanding of the types of weaknesses in your proposal and the severity—including whether there are solutions for these weaknesses—this session will help you determine your options moving forward to resubmit your proposal. Options may be to submit to the same agency, look for a different funder, or find a new topic altogether.  The assignment following this session will be gameplan preparation for your best option moving forward.
---
Session 5: Avoiding Declined Proposals via Best Practices for Proposal Writing
Session Date TBD
This session will cover proactive grant writing best practices and help set you up for success with any current or future grant proposal. It will also illustrate good habits for lifetime successful proposal submissions. The assignment from this session is to identify which best practices and good grant writing habits you find challenging. This assignment also focuses on helping you identify any bad habits and how to avoid them in the future.
---
Session 6: One-on-One Consultations
Session Date TBD
As a way to bring together the lessons of the bootcamp and ensure faculty members feel confident in finalizing plans for their declined grant proposal, this last session will conclude with your cases.  You will sign up for a one-on-one consultation with a subject matter expert to discuss issues specific to your proposals.
Rick Nader
Principal Consultant, Global Proposal Solutions
Rick has 30 years of experience developing teams and writing proposals to federal, private, and corporate foundations as well as international funding sources. He has helped hundreds of faculty become competitive. Rick has significantly contributed to over $100M in external awards across a broad range of funding agencies: NSF, NIH, DoD, Department of Energy, Department of Education, State Department, Department of Health and Human Services, as well as state, private, and international funding sources.
Warren Burggren
University Distinguished Research Professor- Developmental Physiology, University of North Texas
Warren's 40+ year career as a university researcher, educator and administrator has included faculty positions at the University of Massachusetts – Amherst, the University of Nevada, Las Vegas, and the University of North Texas. Additionally, he has been a visiting researcher at universities in Australia, Brazil, Canada, Denmark, Mexico, Panama and Taiwan, and has given hundreds of hundreds of invited and plenary lectures in more than a dozen countries.
This event has been postponed, check back soon for updates.
Questions About the Event?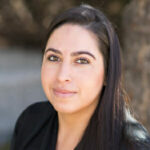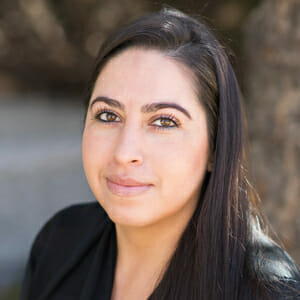 Alicia Miranda
Senior Learning & Development Manager, Academic Impressions
*All-inclusive members receive $250 off of conference registrations (in addition to the early bird discount if applicable). Academic Affairs, Advancement/Alumni Relations, Business Office, Enrollment Management, Student Affairs, and Leadership members will continue to receive $100 off conference registrations. Upgrade your membership to qualify for a higher discount. Please note this discount is not applicable on pre- or post-conference workshops or conference binders.