Better align your campus's underrepresented faculty recruitment and onboarding processes with present-day realities.
Overview
Even though national student demographics have dramatically changed over the past 20+ years, institutions of higher education still haven't shifted their full-time faculty demographic: three-quarters of full-time faculty are still white.* The need to hire and retain faculty members from underrepresented groups is a serious issue – a pressing opportunity that institutions must commit to in order to strive for and achieve academic and inclusive excellence. Given our present-day realities, surfaced by COVID-19 and the national racial reckoning in the U.S., hiring managers and academic leaders are actively searching for solutions and challenging or revising antiquated processes that have made recruiting underrepresented faculty particularly unsuccessful. Some of these present-day realities include intensified national competition to recruit underrepresented faculty, efforts to hire faculty who also reflect your campus's student demographics, and the changing declines in student enrollment.
Join us for this highly interactive in-person conference to gain the tools and strategies you need to recruit and onboard faculty members from underrepresented demographics. With the help of our expert speaker panel, you will have the time, space, and support, to:
Examine your institution's current recruitment practices and identify gaps in your existing process.
Develop strategies to build a more inclusive recruitment process for your institution.
Train and educate campus leaders, faculty, and members of search and hiring committees.
Establish benchmarks to ensure the success of your inclusive recruitment initiative.
Plan meaningful onboarding processes to help underrepresented faculty transition to your campus.
*"Diversifying Graduate Schools and the Faculty," Inside Higher Ed, 2019.
Who Should Attend
This conference will benefit faculty, faculty hiring managers or department chairs, academic leaders, diversity leaders, and human resources managers who provide direct oversight of the faculty recruitment process. Individuals who have indirect involvement with hiring underrepresented faculty, such as chairs or members of the faculty senate, will also benefit from the content of this training.
Bring your team and save!
Save over 15% when you register three or more colleagues.
Post-Conference Virtual Training Free With Registration
As part of your registration for this conference, you will receive a free 90-day Academic Impressions membership trial. We will save you a (virtual) seat at the Inclusive Retention Strategies for Underrepresented Faculty event taking place on April 19, 2023, at 1:00 – 2:30 p.m. Eastern. This virtual event is part of your registration and will feature our DEI subject-matter expert, Dr. Bridget Turner Kelly, who will share her research findings and strategic models to create more inclusive practices to retain your underrepresented faculty. Details about the membership and how to access this virtual event will be provided closer to the conference.
Recruitment & Hiring Coffee Chat
Facilitated by HireEd Careers by Academic Impressions
Join a bonus virtual session on recruitment and hiring facilitated by HireEd Careers. Hiring no longer occurs seasonally. Since the Great Resignation recruitment, hiring, and retention of faculty and staff has become a significant and time-consuming part of faculty duties across departments. Additionally, many departments are tasked with hiring more diverse applicants, but are uncertain how to approach this mission. In order to respond to our participants' needs in this space, the specific topics for this informal session will be curated throughout the conference based on dialogues and breakout discussions.
Join this supplementary Recruitment & Hiring Coffee Chat virtual session on March 22, 1:00 EST via Zoom.

Related Programs/Products
We recommend that you engage with the following on-demand programs to continue developing your understanding — not only of effective retention strategies for underrepresented faculty, but also of recruitment best practices. Simply access the recordings with your trial or established membership.
Follow Through With Success Coaching
Have you ever gone to a training only to find that you came back with great ideas but don't have the time, support, or skills needed to make the changes?
Academic Impressions has produced thousands of trainings and we have learned that utilizing a coach after attending a conference helps provide accountability and bridges the training with the on-the-ground work of getting the job done.
As a result, we are now offering success coaching on select conferences.
Purchase this training + 3 one hour follow up success coaching calls
Work with an assigned coach who has extensive experience in higher ed.
Get individualized support to help you follow through on what you've learned.
Workshop your plans, run your ideas by someone and get additional help/practice.
To get success coaching, simply purchase the Conference and add Success Coaching during registration.
Learn More About Success Coaching
COVID Precautions
There are currently no precautions required. As the pandemic and CDC guidelines evolve, Academic Impressions' health and safety protocols may also change. All attendees will be notified of requirements and/or changes prior to the event.
Your registration fee includes full access to all conference sessions and materials, as well as breakfast, lunch, and access to the networking reception on Thursday, breakfast and lunch on Friday, as well as refreshments and snacks throughout the conference.
Day 1 – Thursday, March 16, 2023
8:30 a.m. – 5:00 p.m. Eastern (local time in Orlando, FL)
Registration and Continental Breakfast
8:30 a.m. – 9:00 a.m.
---
Welcome and Introductions 
9:00 a.m. – 9:15 a.m.
---
Group Discussion: Identifying Barriers to Effective Underrepresented Faculty Recruitment
9:15 a.m. – 10:30 a.m.
Acknowledging your own campus's barriers in comparison with what other campuses are facing to effectively recruit underrepresented faculty can help us collectively identify common challenges and trends so that we can problem-solve together. This opening session will give you the opportunity to share and discuss these perceived or actual barriers or threats with the guidance of our expert faculty. We will also include the present-day realities that have made recruiting underrepresented faculty even more difficult. You will also have the opportunity to hear how our faculty panel has begun to mitigate some of these barriers on their own campuses, as well as the areas they are still trying to improve.
---
Morning Break
10:30 a.m. – 10:45 a.m.
---
Strategic Plan: Forming a Cohesive Effort
10:45 a.m. – 12:00 p.m.
Whether or not recruiting underrepresented faculty is a part of your university's strategic plan, there may be times when your campus loses sight of agreed-upon goals and priorities. We will highlight strategies to keep your campus committed to its institutional goals by helping you to lead critical campus conversations around issues of social justice, and to actualize the ideals of academic excellence. Additional strategies, such as analyzing campus data related to faculty turnover and retention rates, and climate survey data, will also be discussed. You will have the opportunity to review your current institutional goals to determine where there are opportunities for further education, dialogue, or data sharing to move towards accomplishing these goals.
---
Lunch
12:00 p.m. – 1:00 p.m.
---
Considerations for Academic Units
1:00 p.m. – 2:00 p.m.
As an academic leader who is providing strategic direction to your department's recruitment and onboarding efforts, it is critical to facilitate conversations that highlight what your department needs are, both currently and in the future.
This session will cover the following considerations when engaging with your academic units:
How to write engaging and realistic job descriptions based on a variety of faculty roles
How to incorporate current and future student success initiatives into faculty qualifications
Evaluation of where job vacancies are posted and how to expand outreach
Mitigating evaluator bias when reviewing application materials including diversity statements and letters of recommendation
Communicating expectations to deans and department chairs and when to involve the provost
---
Small Group Discussion: Meaning Making
2:00 p.m. – 2:30 p.m.
After discussing common recruitment challenges, how to inspire a cohesive effort on your campus, and best practices specifically for academic units, you will have the opportunity to speak with colleagues at similar institution types and share new learns, and to also ask any questions that you may have for each other in order to encourage "meaning making" of the content that was shared by our expert faculty.
---
Afternoon Break
2:30 p.m. – 2:45 p.m.
---
Addressing Your Culture Around Recruitment Practices
2:45 p.m. – 4:00 p.m.
Changing attitudes and antiquated procedures, implementing new policies, and mandating training can create feelings of resentment or resistance, particularly when change is slow, and the efforts are not yielding any positive results in recruiting underrepresented faculty.
This session will cover ideas such as:
Aligning practices and procedures with new recruitment policies
Educational workshops for existing academic leaders and faculty
Understanding inclusive hiring practices
Learning tips for hiring committees to use throughout the hiring process
Ideas for formalizing the roles of diversity recruitment leaders and advocates
Utilizing appropriate advertising channels
Leveling the playing field for underrepresented faculty candidates
---
Q&A, Day One Wrap-up, & Networking Reception
4:00 p.m. – 5:00 p.m.
You will have the opportunity to ask any questions related to the topics covered on day one before we transition into our informal reception, giving you the chance to decompress, have a drink and an appetizer with us, and expand your network of connections.
---
Day 2 – Friday, March 17, 2023
8:30 a.m. – 4:00 p.m. Eastern (local time in Orlando, FL)
Continental Breakfast
8:30 a.m. – 9:00 a.m.
---
Group Share-Out: What is one new learn from yesterday?
9:00 a.m. – 9:15 a.m.
If applicable, we encourage you to sit with different colleagues as we kick off day two of this conference. After introductions, please share one new lesson that you enjoyed learning yesterday and how you hope to apply or scale it to your current recruitment process.
---
Training Faculty Search Committees
9:15 a.m. – 10:30 a.m.
One of the most critical tools in helping to build awareness around behaviors or attitudes that influence hiring practices is training. We will showcase effective training sessions used for faculty search committees, as well as how to ensure that conversations with and around an underrepresented faculty candidate can be more inclusive. Our speakers will walk you through the sample activities of training models and provide a sample training agenda that you can use for your own faculty search or hiring committees. You will also be able to identify the appropriate campus facilitator, when the training should take place, which topics would be most useful to discuss, and the pros and cons of making the training mandatory.
---
Morning Break
10:30 a.m. – 10:45 a.m.
---
Effective Strategies to Partner with Human Resources
10:45 a.m. – 12:00 p.m.
The Human Resources (HR) office is one of the most critical offices to partner with to effectively recruit and onboard underrepresented faculty. Knowing your campus's faculty demographics, including whether faculty are unionized or not, matters in how you will need to approach your recruitment efforts. A coordinated effort with Human Resources not only yields more efficient processes in your search process but it also enables consistent and reliable messaging with prospective and newly hired underrepresented faculty. In this session, you will learn how to meaningfully collaborate with your Human Resources colleagues to yield the best outcome for your search process.
---
Lunch
12:00 p.m. – 1:00 p.m.
---
Onboarding Underrepresented Faculty
1:00 p.m. – 2:30 p.m.
Now that your institution has successfully recruited underrepresented faculty, what are some meaningful initiatives you can implement to ensure that faculty has a smooth transition to your campus? How might you intentionally involve other critical campus partners, including students, to create an authentic experience for your newly hired faculty? Here, we will highlight ways campuses can provide realistic and necessary initiatives to onboard underrepresented faculty. In small groups, you will discuss limitations or shortfalls in your current onboarding process and identify at least 1-2 new strategies to improve it.
---
Afternoon Break
2:30 p.m. – 2:45 p.m.
---
Bringing It All Together: Identifying Short-Term Goals
2:45 p.m. – 3:30 p.m.
In this closing session, you will have the opportunity to reflect on the core themes presented at this conference as they relate to your campus. Using the resources, tools, and strategies you have learned at this conference, you will create a list of short-term goals to boost your efforts in recruiting underrepresented faculty at your institution. You may also use this time to share ideas and solicit feedback from your peers, as well as from our expert speaker panel.
---
Final Q&A, Evaluation & Closing Remarks
3:30 p.m. – 4:00 p.m.
Stephanie Akunvabey
Vice President for Equity and Inclusion, Chief Diversity Officer, Roger Williams University
Stephanie joined Roger Williams University in 2021 following a long career in diversity and equity work in higher education. As Vice President for Equity and Inclusion and Chief Diversity Officer, she provides strategic leadership and champions programs, policies and practices that support an anti-racist, diverse and equitable community across the university's Bristol and Providence campuses.
Jeanine Bias
Chief Diversity Officer, Office of the President, Sam Houston State University
Jeanine Bias has spent her entire professional career in Higher Education Administration and Student Affairs. Currently, she serves as a resource for advisement and consultation on issues related to diversity, equity and inclusion. Her responsibilities include providing leadership to investigations into allegations of discrimination, harassment, and other civil rights violations as well as develop and facilitate university wide training programs and activities related to Title IX, Title VII, and other Equal Employment Opportunities/Affirmative Action (EEO/AA) laws and regulations.
Kristen L. McCauliff, Ph.D.
Associate Provost for Faculty Affairs and Professional Development, Ball State University 
Kristen is an Associate Professor in the Department of Communication Studies at Ball State University where she teaches classes and advises graduate students in the areas of rhetorical theory, criticism, feminism and media analysis. Her articles have appeared in a number of journals including Communication Studies, Women & Language, Rhetoric Society Quarterly, and Journal of Faculty Development.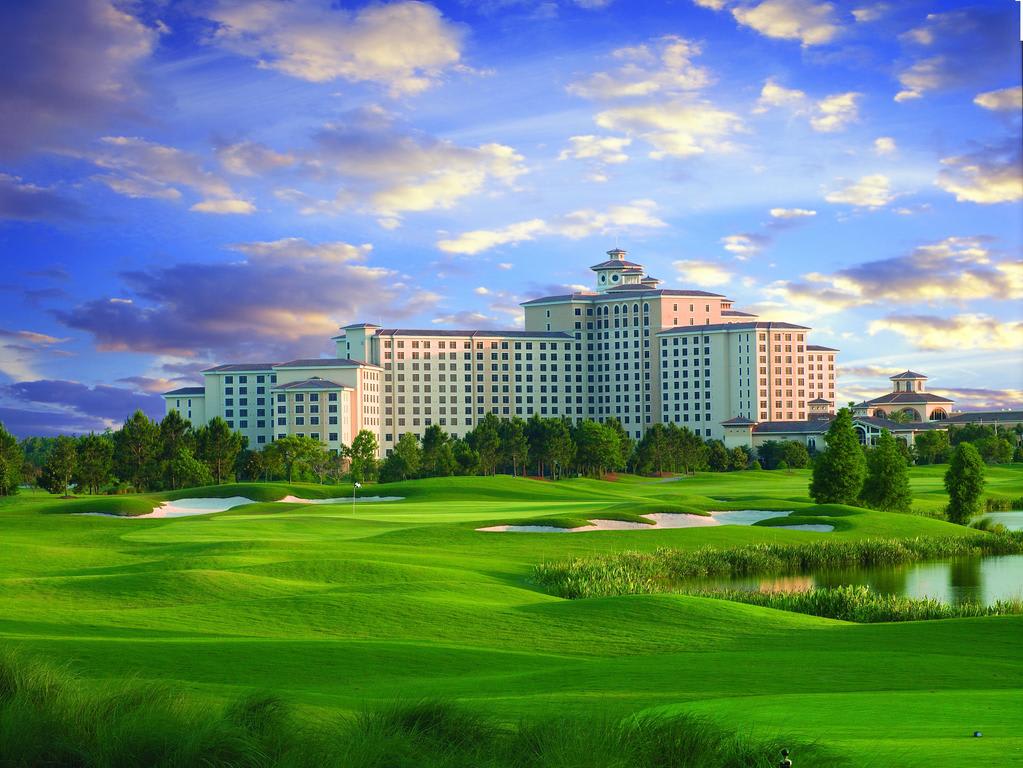 Rosen Shingle Creek
Address: 9939 Universal Blvd, Orlando, FL 32819
Phone #: 866-996-9939

Room rate: $199.00
Ask for the Academic Impressions Room Block
Room block dates: nights of March 15 and 16, 2023
Room block cutoff date: February 22, 2023
Overflow Room Block:
If Rosen Shingle Creek is full when you call, please call their sister hotel, Rosen Centre, at 800-204-7234 and mention booking ID 117634 to get the same room rate.
Address: 9840 International Dr, Orlando, FL 32819
Please see COVID Precautions above in event overview
ACADEMIC IMPRESSIONS MEMBERS
$2,095 $1,745
through March 3, 2023
3 one hour follow up success coaching calls
Work with an assigned coach who has extensive experience in higher ed
Get individualized support to help you follow through on what you've learned
Workshop your plans, run your ideas by someone and get additional help/practice
$2,095 $1,995
through March 3, 2023
Get access to THIS conference.
3 one hour follow up success coaching calls
Work with an assigned coach who has extensive experience in higher ed
Get individualized support to help you follow through on what you've learned
Workshop your plans, run your ideas by someone and get additional help/practice
Save $250 on this event and get 100s of online trainings FREE with membership!
Questions About the Event?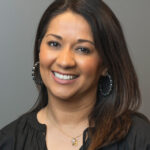 Rabia Khan Harvey
Senior Learning & Development Manager,
Academic Impressions