Learn how to better recruit, train, and manage current students to create compelling social content for your digital marketing channels.
Many institutions are now partnering more effectively with their current students to create social content for use across digital marketing channels. Join us for a 75-minute online training that will help you conceptualize or formalize a student-driven content program on your campus. Tim Nekritz from SUNY Oswego will share specifics on how to recruit, train, and manage your team of students, and will provide numerous institutional examples of successful student storytelling projects across videos, photos, blogs, and social media campaigns to help inspire your own efforts.
"Most webinars on this topic just cover generic tips, but the Student Storytelling webinar really went in-depth with concrete examples and ideas of how to engage students in many different ways."
-Lauren Hoover, Admissions & Recruitment Coordinator, University of Pennsylvania School of Design
Resources to Jumpstart Your Storytelling Initiative
Included with your registration are the following resources that will help you get your student storytelling initiative off the ground:
Planning and resourcing worksheet
Guidelines for identifying effective student storytellers
Structure of an effective blog post
Content ideas for student stories
Who Should Attend
This webcast is appropriate for higher education professionals who are planning for or are in the early stages of developing a program that engages current students to tell compelling stories and generate authentic content via blogs, video, photography, and more.
Planning and Recruiting

Assessing internal capacity
Technology considerations
Outreach to students
Application process and requirements
Incentivization

Training and Management

Training processes, materials, and timeline
Effective supervision
Issue management
Results

Institutional Examples: Effective Student Storytelling

Video
Photo
Blogs
Social media campaigns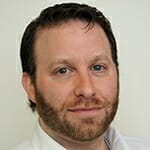 Tim Nekritz
Associate Director of Communications and Marketing and Director of Digital Communications
SUNY Oswego
Tim is ultimately in the business of telling stories and connecting people with helpful information. He creates content for oswego.edu and various college social communication channels, works with professional and student videographers and coordinates SUNY Oswego's YouTube channel. His large web projects include serving as chief writer and editor when Oswego moved to its first CMS, then playing key strategic and creative roles in two subsequent web migrations/sitewide redevelopments. He has presented previously for Academic Impressions, twice at Confab Higher Ed, multiple times at Canada's post-secondary education web conference, regional Higher Ed Web conferences and SUNYCUAD conferences.
He teaches a course in media writing at SUNY Oswego. He is also the chief editor for HighEdWeb's Link: The Journal of Higher Education Web Professionals.

$525 through Sept 22
$600
Live Webcast Registration + Digital Recording
Access to the live webcast: Invite your team!
Links to all presentation materials and resources
Permanent digital recording of the live webcast
FREE for Members
This webcast is included for free for qualified online members.
Not a Member? Learn More
$350 through Sept 22
$425
Webcast registration
Presentation materials and resources
Access to webcast recording for 60 days (available 10 days after webcast)
$350
Presentation materials and resources
Permanent digital recording link delivered 10 days after webcast
Questions About the Event?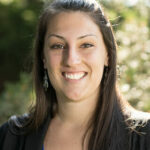 Sarah Seigle Peatman
Program Manager, Academic Impressions