Become your most powerful self. Join women from across higher education to gain confidence as a leader, prioritize your goals, chart your career path, and expand your network!
Overview
Are you looking to take the next step in leadership but aren't sure where to start? What strengths do you have that can help you lead with excellence? Would you like to connect with other women leaders in higher education for shared learning and support? Please join us for this powerful two-day leadership conference and experience.
During this event, we will look at how gender (along with other factors like generation, geography, and diversity) gives you a unique perspective that can shape and empower your leadership style. You will also have opportunities to build an affinity network with your peers that can provide mentorship and guidance as you move forward with your goals after the event.
In addition, you will be able to take our 5 Paths Self-Assessment before the conference at no additional charge. The assessment will help you understand ways of achieving greater balance among the five forms of intelligence so that you can improve your overall effectiveness as a leader. You will actively use the results of this assessment during the first session.
Upgrade Your Experience with a Conflict Management Workshop
To round out your conference experience and save $95, join us for a highly practical training on conflict management.
In this workshop, you will learn strategies to help you manage and resolve various conflicts within your department and institution. We will introduce you to practical tools that address conflict in its earliest stages before it becomes a formal dispute. There is no one-size-fits-all approach to resolving conflicts. That's why our expert instructor will present numerous scenarios and discuss the use of framing, facilitation, and other dispute-resolution tools to help you:
Improve and sustain a healthy working environment
Build rapport among colleagues
Increase faculty and staff morale
Purchase both events together to save $95.
Who Should Attend
Mid- to upper-level women higher education leaders who wish to:
Overcome personal barriers that might be holding you back as a leader.
Build upon your leadership skillset for success.
Learn from expert faculty and the shared experiences of your peers.
Bring your team and save!
Save over 15% when you register three or more colleagues..
Follow Through With Success Coaching
Have you ever gone to a training only to find that you came back with great ideas but don't have the time, support, or skills needed to make the changes?
Academic Impressions has produced thousands of trainings and we have learned that utilizing a coach after attending a conference helps provide accountability and bridges the training with the on-the-ground work of getting the job done.
As a result, we are now offering success coaching on select conferences.
Purchase this training + 3 one hour follow up success coaching calls
Work with an assigned coach who has extensive experience in higher ed.
Get individualized support to help you follow through on what you've learned.
Workshop your plans, run your ideas by someone and get additional help/practice.
To get success coaching, simply purchase the Conference and add Success Coaching during registration.
The Academic Impressions Online Learning Experience
Intentionally Designed
Online Learning
Our virtual trainings go far beyond just replicating PowerPoint presentations online: these experiences are intentionally designed to give you the kind of robust and dynamic learning experience you've come to expect from Academic Impressions. These trainings provide you with an active learning environment and an online space where you can explore ideas, get inspired by what your peers are doing, and understand the range of possibilities around a certain topic. You will leave these sessions with practical solutions that you can take back to your team or task force.
What you will get:
A dynamic, interactive, and high-touch virtual learning experience designed to engage and set you up for growth
Seamless online face-time, networking, group work, and Q&A opportunities from the comfort of your own workspace
Practical takeaways and hands-on knowledge
Guidance from vetted subject matter experts
See What Our Attendees are Saying
Academic Impressions' Women's Leadership Conference is the best PD experience I've had in years. We got out of the details of scholarship and practice and into the principles of leadership and how they are influenced by issues of gender and intersectionality, Thus, I was able to glean practical and mindset-related insights that I believe will carry me forward in meaningful ways both for my career and personal life. Thank you to all the leaders and participants!
"Despite being virtual, this conference brought a sense of togetherness, comradery, empowerment and a sense of lifelong companionship with women across the US."
"I have been telling everyone about the amazing experience I had at this conference. I think it is a must for women in leadership roles in Higher Education."
Day 1 | November 15, 2021
All Times Eastern   
Optional Meet and Greet
11:30 a.m. – 12:00 p.m. ET
---
Welcome and Introductions
12:00 – 12:15 p.m. ET
---
Be the Leader You Would Want to Follow
12:15 – 1:15 p.m. ET
Leadership in higher education matters now more than ever. In this session, you will learn what constitutes outstanding leadership; what qualities, characteristics, experiences, and expertise amazing leaders possess. In this session, you will use a self-assessment tool to help identify your leadership style. You will engage in discussions about how to manage and capitalize on your style while mitigating the challenges of that particular style.
---
Break
1:15 – 1:45 p.m. ET
---
Leading Inclusively: Intersectionality Matters
1:45 – 3:00 p.m. ET
Highly inclusive leaders strive to respect and value people from diverse backgrounds based on categories such as gender, race, class, sexual orientation, religion, ability, etc. This session will focus on intersectionality—ways that individuals face multiple forms of oppression due to their membership in more than one non-dominant social identity. We will explore how leaders can cultivate inclusion by addressing complex, cumulative effects of intersectionality.
---
Break
3:00 – 3:15 p.m. ET
---
Getting to the Table
3:15 – 4:15 p.m. ET
Whether we realize it or not, every action can create an opportunity and put us in a position to move closer to our goals. However, ensuring we are ready for the opportunity when it comes knocking is on us. This session will describe how to create and take advantage of opportunities, evaluate who your "starting five" are, and how to be courageous about creating the life you love.
---
Day 1 Wrap-Up
4:15 – 4:30 p.m. ET
---
Day 2 | November 16, 2021
All Times Eastern   
Recap and Review
12:00 – 12:15 p.m. ET
---
Influencing without Authority
12:15 – 1:30 p.m. ET
Influence is a powerful tactic no matter where you sit within your institution's organizational hierarchy. This training will be useful to you if you are trying to influence both people you supervise and report to and peers with whom you regularly collaborate.
---
Break
1:30 – 2:00 p.m. ET
---
Breakouts by Role
2:00 – 2:45 p.m. ET
In this session, you will have an opportunity to connect with others in similar roles to consider your next career steps.
---
Optional Social Connection
2:45 – 3:15 p.m. ET
In this optional session, bring your lunch or snack and get to know your colleagues! While we will have discussion prompts to get the ball rolling, this is a great time to connect with others and get feedback on topics of interest to you.
---
Breakouts – Focusing on Your Work
3:15 – 4:15 p.m. ET
In this session, you will have an opportunity to break into groups with the speakers to work further on the content. You will choose your breakout rooms based on your focus selection.
---
Conference Wrap-Up
4:15 – 4:30 p.m. ET
Jeanne A.K. Hey, Ph.D.
Leadership Development Specialist
Jeanne has over thirty years' experience in academia. She specializes in developing materials and programs for emerging and experienced leaders in higher education. At the University of New England in southern Maine, she served as Dean of the College of Arts and Sciences for eight years before finishing her university service as Associate Provost for Student Success. Before that, Jeanne served Miami University (Oxford, OH) for 19 years. There she served in roles including Interim Dean and Executive Director of Miami's Middletown Campus, Director of International Studies, and Professor of Political Science and International Studies.
Kyra Lobbins
Deputy Chief of Staff, Clemson University
An accomplished leader and emerging higher education scholar, Kyra Lobbins plays a key role in the overall leadership, direction, and national reputation of Adler University – a graduate institution uniquely dedicated to advancing social justice.
As Chief of Staff, Kyra provides support and counsel to the President and key leaders across Adler's three-campus system – with a focus on operations and administration, institutional advancement, and development of the Board of Trustees.
Dr. Sandra Miles
Senior Student Affairs Practitioner & Diversity/Equity/Inclusion Consultant
Sandra has spent the last 16 years serving as a leader and administrator in higher education. Specifically, she has had extensive experience managing crisis, strategic planning, developing leadership programs, working with persons with disabilities, serving as a Dean of Students, Chief Student Affairs Officer, Chief Diversity Officer, Deputy Title IX Coordinator, and mediating disputes.
Dr. Karen M. Whitney
President Emerita, Clarion University
Throughout her 40 year career in higher education, Dr. Karen Whitney has held a variety of executive and leadership positions with increasing levels of responsibility, beginning as a Director to Associate Vice President, Vice Chancellor, President, and Chancellor. Karen is also a nationally recognized organizational and leadership development writer, speaker, consultant and advisor. She holds a doctorate from the University of Texas at Austin in Higher Education Administration and is a certified coach through the Center for Executive Coaching.
ACADEMIC IMPRESSIONS MEMBERS
$1,595 $1,495
through November 8, 2021
Get access to THIS virtual conference.
Get this + 100s more FREE with membership!
Interested in supplementing your experience with success coaching?
You will have the option to add 3 one-hour success coaching sessions during registration.
Questions About the Event?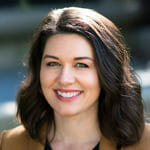 Jess Landis
Learning & Development Manager,
Academic Impressions