Engage with a cohort of other faculty affairs leaders to build your network, explore common issues you face, share current practices, and build your leadership capacity.
Overview
Faculty affairs leaders have no peers at their institutions. Charged with overseeing faculty development and support, as well as administering relevant policies and procedures across all faculty types, they play critically important roles on campus. They must focus on the big picture, setting institutional vision and prioritizing things like faculty career and leadership development. However, they must also dive into the details to interpret policy or disentangle the often complex and sensitive faculty personnel and climate issues that arise. Many do all of this with lean staffing and even leaner budgets.
Due to these and other factors, faculty affairs leaders need ongoing support and community that can only be provided by others who have served or who are serving in this crucial role. Join other faculty affairs leaders across higher education for a roundtable series to discuss common challenges faculty affairs leaders face, get support from experienced professionals, and build your network. You will:
Engage in discussion about timely topics and challenges you're facing in your role in a small, cohort-based, and confidential environment.
Build community with other faculty affairs leaders and expand your professional network.
Learn from peers and exchange institution-specific practices and strategies.
Come away with a crowd-sourced repository of templates, sample language, and other resources that you can refer back to and use to inform your future work.
To preserve an intimate and productive experience, each roundtable will be capped at 12 attendees.
Who Should Attend
This group engagement is specifically designed for faculty affairs leaders who serve at the institutional level with a Provost-level reporting line (VP or AVP of Faculty Affairs or similar). Faculty affairs leaders across all institutional types and sizes, and from both unionized and non-unionized campuses, are invited to attend.
How Roundtables Work
The goal of our roundtable is to bring together a small cohort of peers for a comprehensive learning and networking experience. Through short, regular live meetings, you will come together with a maximum of nine other peers and our two experts to:
Build strong connections and expand your network.
Try new tactics and approaches to improve your leadership.
Share your own best practices and hear those of others.
Carve out time for self-reflection.
Be part of a cohort-based support community.
Contribute to the conversation with your own thought leadership.
What is the time commitment?
The cohort will meet seven times, on Mondays from October to December. After the initial in-person all-afternoon kickoff, each meeting runs for one hour. Participants may be asked to read light, relevant materials in advance of some sessions.
Can't attend all sessions?
The in-person kickoff event in Denver, CO is required for participation in the cohort, but if you are unable to attend one of the following virtual sessions, no problem. However, we recommend attending at least five virtual sessions to get the most value out of this experience.
October 24, 2022
In-Person Session
To facilitate community and trust-building among the cohort from the get-go, the roundtable will kick off with a half-day in-person strategy session in Denver, Colorado on Monday, October 24. Six weekly, hour-long virtual sessions will follow, running from October to December.
Session 1 (In-person): Monday, October 24, 2022
12:00 – 5:00 p.m. Mountain Time (local time in Denver, CO)
12:00 p.m. – 1:00 p.m. MT: Lunch (provided)
1:00 p.m. – 4:00 p.m. MT: Faculty Affairs Roundtable Session
4:00 p.m. – 5:00 p.m. MT: Networking Reception
October 31 - December 12, 2022
Virtual Sessions
Session 2: October 31, 2022 | 12:00 p.m. – 1:00 p.m. ET
Session 3: November 14, 2022 | 12:00 p.m. – 1:00 p.m. ET
Session 4: November 21, 2022 | 12:00 p.m. – 1:00 p.m. ET
Session 5: November 28, 2022 | 12:00 p.m. – 1:00 p.m. ET
Session 6: December 5, 2022 | 12:00 p.m. – 1:00 p.m. ET
Session 7: December 12, 2022 | 12:00 p.m. – 1:00 p.m. ET
---
During this series of roundtable sessions, you and your fellow attendees will get to drive the agenda based on common challenges such as the following:
Climate
Recruiting and retaining BIPOC, woman-identified, and/or LGBTQIA faculty
Navigating generational differences among the faculty
Microaggressions and bullying
Faculty success
Effectively supporting junior faculty
Mentorship for mid-career faculty
Non-tenure-track faculty
Role of adjuncts vs. term faculty
How to most effectively support NTT faculty
Shared governance
Relationship with faculty senate
Working with faculty unions
Interpreting academic policies
Managing up
Faculty review processes
Promotion and tenure
Annual review
Partnering with unit-level leaders in faculty review processes
Collaboration with internal partners
Human Resources
Legal counsel
Deans
Working in decentralized cultures
Building effective partnerships
Academic leadership development
Effective training and orientation for new Department Chairs
Building a pipeline of future Chairs
Professional development and growth for faculty affairs leaders
October 24, 2022: Denver, CO
Your attendance at the in-person kickoff session is strongly recommended and will be conducted at Academic Impressions' Denver-based office at:
5299 DTC Blvd, Suite 1400, Greenwood Village, CO 80111
Hyatt Place Denver Tech Center – 3-star hotel
8300 E Crescent Pkwy, Greenwood Village, CO 80111
303-804-0700
Distance from office: 0.5 miles if driving, 0.3 miles if walking
Denver Marriott Tech Center – 4-star hotel
4900 S Syracuse St, Denver, CO 80237
303-779-1100
Distance from office: 0.9-1.2 miles, depending on route
COVID Protocol For Denver Kickoff
As a health and safety protocol, we will be asking everyone to provide proof of a negative COVID test within 48 hours of the event in Denver. As the pandemic and CDC guidelines evolve, Academic Impressions' health and safety protocols may also change. All attendees will be notified of requirements and/or changes prior to the event.
Dawn Bratsch-Prince
Professor of Spanish and Associate Provost for Faculty Affairs, Iowa State University
In her current role, Dawn leads institutional efforts in building an excellent and diverse faculty through inclusive policy development, faculty mentoring and advancement, and leadership training. She also oversees the Office of Institutional Research, the Center for Excellence in Learning and Teaching, and the University Ombuds Office.
Matthew Kinservik
Professor of English and Vice Provost for Faculty Affairs, University of Delaware
As Vice Provost for Faculty Affairs, Matt provides support and oversight for all phases of faculty life at the University. In order to promote the highest academic standards and inclusive excellence, he advises the Provost on faculty recruitment, promotion, and tenure; assists the colleges in recruitment and mentoring; and oversees the promotion and tenure process.

FACULTY AFFAIRS ROUNDTABLE
October 24 - December 12, 2022
Questions About the Event?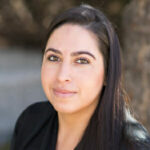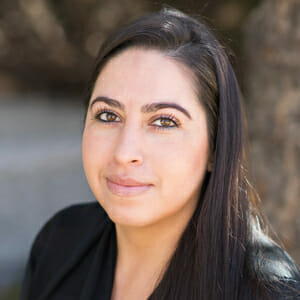 Alicia Miranda
Senior Learning & Development Manager, Academic Impressions