A Strategic Approach to Strengthening and Updating Your Institutional Brand
July 22 - 24, 2020 | Eastern Time
Lead your campus through the process of building, refreshing, or updating your institutional brand.
Overview
As the already competitive enrollment market shrinks further in the wake of the COVID-19 crisis, effectively communicating your institution's brand will become more critical than ever before. Branding is the main vehicle to bring an institution's unique value proposition to the forefront of prospective students' minds – and institutions must consider how they are differentiating themselves and articulating their culture during a time when the "campus life" typically showcased is on hold. Determining when, why, and how you should move forward with a rebrand or a brand refresh is of crucial importance.
Join us for this practical training to learn tactics and gain inspiration from our expert instructors and your peers to help you build out a holistic strategy and move your own institutional branding process forward.
During this interactive virtual training, we will walk through the complete branding process in chronological order with opportunities to brainstorm what this might look like in today's virtual world and to begin building out your own strategic plan along the way:
Introspection and Gap Analysis
Stakeholder Engagement
Conducting Market Research
Building Your Brand Platform
Creative Development
Developing Your Marketing Plan
The Launch
Measuring Success
At this highly interactive, single-track learning experience, our expert facilitators will coach you through the hands-on work of building out a strategic plan that you can take back, share out, and implement with your team. In addition to the bones of a rebranding or refresh plan, you will leave this event with a suite of best practices, ideas, and tactics.
Who Should Attend
This virtual conference will be valuable for marketing and communications professionals tasked with leading a branding/rebranding/refresh process for their institution. This training is designed for the entire Marketing and Communications team, including leadership. Vice Presidents, Assistant Vice Presidents, Directors, and Assistant Directors of Marketing and Communications are encouraged to attend with their teams for the biggest impact.
Limited Attendance
In order to ensure a high-quality learning experience, we have intentionally designed this Virtual Conference to have a limited number of total attendees. To ensure access from both paying participants and also from those who have an All-Inclusive membership, when the membership cap is reached, only paying participants can register after that point (while spaces are still available). If you have questions about whether this program is right for you, please contact us.
As the coronavirus pandemic unfolds nationally, it is so important to keep connecting and networking with your peers - at a "social distance" - and to keep learning and developing as higher-ed leaders and professionals. Don't let social distancing and quarantines prevent you from setting aside time for professional development. Everything is changing so fast; more than ever, we need to be pooling our resources and knowledge and finding the best ways to develop our capacity, connect and share with each other, and move forward during a challenging time.
The Academic Impressions Virtual Conference Experience
Our virtual conferences go far beyond just replicating PowerPoint presentations online: these new programs are intentionally designed to give you the kind of robust and dynamic learning experience you've come to expect from Academic Impressions. As higher education strives to adapt rapidly to the shifting crisis, connecting with your peers who are experiencing similar challenges can be the best use of your professional development time.
What you will get:
A dynamic, interactive, and high-touch virtual learning experience designed to engage and set you up for growth
Seamless online face-time, networking, group work, and Q&A opportunities from the comfort of your own workspace
Practical takeaways and hands-on knowledge
Unlimited access to all recorded online sessions
Access to an online conference hub — one-stop shop for presentation materials, attendee introductions, worksheets, supplemental reading, videos, and other resources
See What Our Attendees are Saying
"At first, I was skeptical that a virtual conference was capable of being both engaging and informational - but Academic Impressions has mastered it! The 3-day online event was structured in a creative way that all participants had multiple opportunities to interact with each other and the presenters. No one's questions went unheard or unanswered. Thank you for this great experience, it has changed my view of virtual conferences and I look forward to attending more in the future."
- Desiree Ford, Digital Communications Manager, Binghamton University
"The virtual conference has been amazing. The presenters have all been great and the information they've provided is going to help us better use our social media. Even though this conference had to be virtualized due to COVID-19, the online format has been set up in a way that we can all collaborate and share ideas. I'm very eager to take what I've learned back to campus and start implementing new ideas."
- Chris Forde, Coordinator of Marketing & Public Information, Lincoln Trail College
DAY 1: Understanding Your Brand Needs
Tech Check and Sign-In
11:00 – 11:30 a.m. EST
---
Welcome & Introductions
11:30 a.m. – 12:15 p.m. EST
ROUND ROBIN!  Share via webcam with your colleagues your thoughts on the following:
1) Your name, institution, and role.
2) How the COVID-19 crisis has impacted the ways you are thinking about communicating your institutional brand.
---
BREAK
12:15 – 12:30 p.m. EST
---
The Big Picture: The Different Approaches to Branding and Rebranding in Higher Education
12:30 – 1:30 p.m. EST
Through exploring national branding and rebranding trends in higher education, defining the different types of brand updates, and outlining the branding/rebranding process, we will set the stage for the remainder of the conference.
PULSE CHECK! What has the branding process looked like on your campuses? How have you been successful? What have been your biggest hurdles?
---
BREAK
1:30 – 2:00 p.m. EST
---
Determining When and Why a Rebrand is Needed at Your Institution
2:00 – 3:00 p.m. EST
When is the "right" time to update your brand? Our expert facilitators will walk through key elements to note when considering a rebrand or brand refresh.
AUDIT YOUR BRAND! You will complete an audit of your current brand, work to define your reasons for embarking on a new branding journey, and outline challenges you have faced in past iterations of the brand.
---
BREAK
3:00 – 3:15 p.m. EST
---
Getting Key Stakeholders Onboard and Engaged
3:15 – 4:15 p.m. EST
Communication and collaboration are central to successful brand updates. Once you can define your reasons for updating your brand, it is critical to identify key stakeholders who need to be involved in the process. Rather than simply "informing" stakeholders of changes, we will explore ways to meaningfully engage various constituents throughout the entire process.
GROUP DISCUSSION! Share ideas with your peers on how you can successfully make the case for rebranding to leadership, external partners, outside agencies, and internal stakeholders from across the institution, as well as how to manage change fatigue and inspire support.
---
Day 1 Close and Q&A
4:15– 4:30 p.m. EST
---
OPTIONAL: Ask an Instructor / Virtual Networking
4:30 – 5:00 p.m. EST
Share resources informally with fellow attendees and get access to 1:1 time with conference instructors
---
DAY 2: Moving the Process Forward
Tech Check and Sign-In
11:00 – 11:30 a.m. EST
---
Day 2 Welcome
11:30 – 11:45 a.m. EST
---
The Discovery Phase: Conducting Market Research to Elevate your Brand
11:45 a.m. – 12:45 p.m. EST
Every brand update should be informed by market research. From surveys and social listening to stakeholder interviews and focus groups, the data you gather should guide your decisions around the changes you make.
REFLECT AND CHAT! What types of marketing research are you currently doing? We will outline the types of data you should be gathering and provide you with strategies to effectively do so.
---
BREAK
12:45 – 1:00 p.m.
---
Articulating Your Brand: Building Your Brand Platform
1:00  – 2:00 p.m.
The next step in the process is to distill your research into a clearly articulated brand identity. During this session, you will examine methods to make sense of the data to determine your core brand pillars and messages.
EXERCISE! You will work through a template to help organize your brand platform and make meaning of the research.
---
BREAK
2:00 – 2:30 p.m.
---
The Creative Elements: Bringing your Brand to Life
2:30 – 3:30 p.m.
During this hour, we will focus on the creative concepting and testing needed to bring your brand to life. We will explore ideal strategies and methods to use while designing creative assets, the process of developing your brand guidelines, and how to land on a final product.
SHARE WITH US! What are your current brand guidelines? How has the COVID-19 crisis made you rethink them?
---
BREAK
3:30 – 3:45 p.m.
---
The Creative Elements: Simulation Activity
3:45 – 4:30 p.m.
Now is the time to get your creative juices flowing!
GROUP ACTIVITY! Use what you have learned so far to work with your peers to create a mock brand platform during this guided simulation.
---
Day 2 Close and Q&A
4:30 – 4:45 p.m.
---
DAY 3: Planning to Launch and Continuously Improve Your Brand
Tech check and sign-in
11:00 – 11:30 a.m. EST
---
Day 3 Welcome
11:30 – 11:45 a.m. EST
---
Planning Phase: Building Out Your Marketing Plan
11:45 a.m. – 12:45 p.m. EST
Once your creative is finalized, how you launch it is key to ensuring success.
BEGIN YOUR PLAN! We will identify key considerations to keep in mind as you begin putting together your plan for what the internal (first) and external (second) launches could look like.
---
BREAK
12:45 – 1:00 p.m.
---
The Launch: Internal and External Strategies
1:00 – 2:00 p.m.
The way you roll out new brand standards deeply impacts the way they are perceived, within your institution and publicly. We will explore how to approach difficult topics like sub-branding, compliance, change management, and paid media through balancing consistency and adherence with flexibility and comprehension.
BRAINSTORM!  Collaborate with other attendees to come up with creative ways to launch your brand.
---
BREAK
2:00 – 2:30 p.m.
---
Measuring Success for Continual Improvement
2:30 – 3:30 p.m.
The work does not end after the brand is launched. We will outline the metrics you should be tracking to determine if the changes you made are working, as well as how to leverage this data to continue to iterate and work towards the continual improvement of your brand and reputation.
EXERCISE! Identify what you want to measure moving forward, who you should be sharing those metrics with, and how often you should be communicating your progress.
---
BREAK
3:30 – 3:45 p.m.
---
Conference Close: Tying It All Together & Planning for the Future
3:45 – 4:30 p.m.
During this time, you will draw connections between the content covered throughout the conference and share key takeaways and next steps with the instructors and with one another.
FINALIZE YOUR PLAN!  You will finalize your action plan to move the work forward at your institution.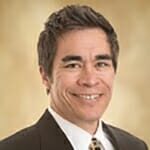 Eric Nissen
Associate Director, Marketing and eCommunications, University of Colorado Colorado Springs
With more than ten years of experience in higher education student recruitment, marketing and communication, Eric provides strategic and tactical support for both central campus marketing, as well as the academic colleges, programs and departmental offices. He coordinates marketing initiatives, including communication, recruitment, advertising, and outreach, and is the primary liaison for the CU system's eCommunication initiative.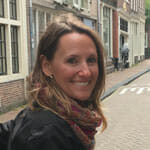 Elizabeth Scarborough Johnson
Chief Executive Officer, SimpsonScarborough
Elizabeth is a nationally recognized expert in the use of research to drive marketing and branding efforts. With over 25 years of experience conducting market research studies, she's an industry leader in providing strategic marketing solutions to colleges and universities.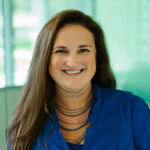 Sherrie Weldon
Chief Marketing Officer, Lynn University
Weldon is responsible for building the Lynn brand. As a member of the university cabinet, she provides strategic direction and oversight for the university's marketing and communications. Her career has spanned more than 20 years of corporate communications and marketing agency roles in New York, London, and San Francisco. She has worked for leading brands including Sony, Philips, HP, Xerox, and Florida State University. .
Can't attend the virtual conference? Buy the binder
All presentation resources
Questions About the Event?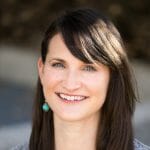 Kate Poisson
Program Manager, Academic Impressions
*There are limited spots available for All-Inclusive Members to register for Virtual Conferences for free in 2020. Each virtual conference has a registration cap in order to ensure a high-quality learning experience, personalized attention, networking and interactivity. If the cap has been met, All-Inclusive Members can register with a $250 discount if space is available.
Please note the member discount is not applicable on conference binders or success coaching.