COVID-19 Critical Response
DISCUSSION SERIES
Watch a webcast recording where our experts connect with the broader higher education community to share ideas and ask questions amid the COVID-19 crisis.
The COVID-19 crisis has only intensified food insecurity for many students, and it is critical that colleges be proactive in meeting the basic needs of low-income students to help them maintain their physical and mental health during this difficult time. But, with many staple food items vanishing from grocery store shelves, campuses are also feeling the stress of obtaining goods for their most vulnerable populations.
Watch this webcast recording where we facilitate a discussion with Annie Ciaraldi, Associate Dean of Students at University of Massachusetts Lowell (UMass Lowell). You'll hear our expert and your fellow attendees share insight around questions like: 
How 

are you keeping 

your food pantry stocked with 

healthy food options

 when gr

o

c

ery stores are low on supplies? 

 

What is your business plan for the duration of the crisis? 

Are you continuing with fundraising activities?

 

How 

can you enlist

 the support of others across campus? 

 

In the absence of student employees, h

ow are you staffing your food pantry

?
Who Should 
Attend
Anyone involved in campus efforts to combat food insecurity on campus will benefit from this webcast. 
If you are looking for a space to gain ideas and best practices around the current coronavirus crisis, we encourage you to check out our other webcasts in our COVID-19 Critical Response Discussion Series.
A Discussion-Based Format 
As COVID-19 continues to be an ever-evolving situation, we can't provide you with hard-and-fast answers. But we can make space for open discussion and idea sharing based on both our speaker's expertise and the experiences of the rest of the audience.   
After watching this recorded webcast, you will have a clearer understanding of how other campuses are responding and ideas for how you might continue to make decisions and move the work forward.
Before accessing this free webcast recording…

Please sign up first for future updates from Academic Impressions.
Instructor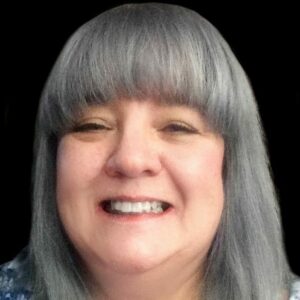 Annie Ciaraldi
Associate Dean of Student Affairs for Compliance and Violence Prevention & Single Point of Contact for Housing and Food Insecure Students, UMass Lowell
Annie Ciaraldi, M.Ed. has been the Associate Dean of Students for Compliance and Violence Prevention at the University of Massachusetts Lowell since 2013 and has been at the University working in Student Affairs since 1990. The responsibilities of this position and her work at UMass Lowell has included working with students in crisis of many different types, including food, housing, and other resource insecurity. Annie created the "Student Resource Security and Success Strategic Infusion Team" and began tackling different resource issues of students, beginning with the expansion and resourcing of a food pantry and meal swipe program. Today, Annie is the University's single point of contact for food and housing insecure students and works with each student holistically, addressing these issues in addition to mental, physical, and financial health, as well as transitioning from college to post graduation life. She has established effective collaborations within the University and Lowell communities, as well as the Massachusetts Department of Higher Education. Annie and her team have been recognized by the Chancellor's Pillars of Strength Awards for Excellence for their work on addressing food and housing insecurity.