Engage with a cohort of other advancement leaders to build your network, explore common issues you face, share current practices, and build your leadership capacity.
Overview
Assistant/Associate Vice Presidents of Development often have no peers at their institutions. Charged with overseeing major gifts fundraising and supervising staff teams, they play critically important roles on campus. They must focus on the big picture, charged with things like leading campaigns, setting fundraising goals and metrics, and attending to overall donor engagement. However, they must also dive into the details, navigating through issues surrounding institutional namings or misalignment between donor and institutional ideologies. Many do all of this with lean staffing and even leaner budgets.
Due to these and other factors, advancement leaders need ongoing support and community that can only be provided by others who have served or are serving in this crucial role. Join other advancement leaders across higher education for a roundtable series to discuss common challenges leaders of development work face, get support from experienced professionals, and build your network. You will:
Engage in discussion about timely topics and challenges you're facing in your role in a small, cohort-based, and confidential environment.
Build community with other advancement leaders and expand your professional network
Learn from peers and exchange institution-specific practices and strategies.
Come away with a crowd-sourced repository of templates, sample language, and other resources that you can refer back to and use to inform your future work.
To preserve an intimate and productive experience, each roundtable will be capped at 10 attendees.
Who Should Attend
This group engagement is specifically designed for advancement leaders who:
Have development responsibilities (AVP of Advancement, AVP of Development/Major Gifts or similar)
Serve at the central, institutional level
Have a reporting line to the VP of Advancement
AVPs of Advancement/Development/Major Gifts from all institutional types and sizes are invited to attend.
How Roundtables Work
The goal of our roundtable is to bring together a small cohort of peers for a comprehensive learning and networking experience. Through short, regular live meetings, you will come together with a maximum of nine other peers and our two experts to:
Build strong connections and expand your network
Try new tactics and approaches to improve your leadership
Share your own best practices and hear others'
Carve out time for reflection
Be part of a cohort-based support community
Contribute to the conversation with your own thought leadership
What is the time commitment?
The cohort will meet seven times on Fridays from February to April. Each meeting runs one hour. Participants may be asked to read light, relevant materials in advance of some sessions.
Can't attend all sessions?
No problem. We recommend participating in at least six sessions to get the most value out of this experience.
February 25 - April 8, 2022 (Sold Out)
Session 1: February 25, 2022 | 12:00 – 1:00 p.m. ET
Session 2: March 4, 2022 | 12:00 – 1:00 p.m. ET
Session 3: March 11, 2022 | 12:00 – 1:00 p.m. ET
Session 4: March 18, 2022 | 12:00 – 1:00 p.m. ET
Session 5: March 25, 2022 | 12:00 – 1:00 p.m. ET
Session 6: April 1, 2022 | 12:00 – 1:00 p.m. ET
Session 7: April 8, 2022 | 12:00 – 1:00 p.m. ET
April 1 - May 13, 2022
Fridays from 11:00 a.m. -12:00 p.m. Eastern time
Sessions are hosted weekly. Individual Dates Include:
Session 1: April 1, 2022 | 11:00 a.m. – 12:00 p.m. ET
Session 2: April 8, 2022 | 11:00 a.m. – 12:00 p.m. ET
Session 3: April 15, 2022 | 11:00 a.m. – 12:00 p.m. ET
Session 4: April 22, 2022 | 11:00 a.m. – 12:00 p.m. ET
Session 5: April 29, 2022 | 11:00 a.m. – 12:00 p.m. ET
Session 6: May 6, 2022 | 11:00 a.m. – 12:00 p.m. ET
Session 7: May 13, 2022 | 11:00 a.m. – 12:00 p.m. ET
---
During this series of roundtable sessions, you and your fellow attendees will get to drive the agenda based on common challenges such as the following:
Non-Cash Giving
Crypto Currency
Estate Gifts
Complex Gifts
Staffing and Team Culture
Effectively recruiting and retaining gift officers
Managing team morale through times of change
Hybrid workforce considerations
Creating University and Donor Alignment
Identifying university non-negotiables when working with alumni and donors
Articulating donor priorities and how you have made a match
Portfolio Management
Identifying with and understanding your institutional portfolio
Best practices for size of portfolio
Campaigns
Effectively planning, kicking off, and wrapping up campaigns
Keeping momentum during the campaign lifecycle
Mini and Bridge Campaigns
Metrics
Adjusting fundraising metrics to reflect the current times
Identifying the most important metrics to focus on: what counts? What doesn't?
Managing Up
Navigating leadership Transitions
Supporting staff while simultaneously carrying out the divisional vision
Working with Presidents, Deans and other Senior Leaders
Brent Pieper, Ed.D., CFRE
Associate Vice President for Campaign & Major Gifts, University of Kentucky
In his current role, Brent oversees the University's $2.1 billion campaign. With nearly two decades of fundraising experience on campaigns totaling more than four billion dollars, he previously held the position Assistant Vice President and Director of Campaign Operations at Cleveland State University. Brent has also led major gifts and campaign leadership positions for Indiana University and Ohio University. Prior to that, he was on the executive team at United Way of Metropolitan Atlanta for four campaigns. His first major responsibility in volunteer management was with the 1996 Olympic Games in Atlanta where he oversaw a seventy-member team for the Opening and Closing Ceremonies.
Kevin Noller, MBA
Associate Vice President, Major Gifts, Villanova University
Specializing in higher education fundraising/development, Kevin lives in Villanova, PA where he serves as the Associate Vice President for Major Gifts at Villanova University. In this role, he oversees the major gift fundraising team and the directors of planned giving, family philanthropy, athletics, six schools/colleges, and five regional offices. In over 11 years in advancement at Villanova, the teams Kevin has managed have raised over $400 million in support of scholarship, research, newly created faculty/staff positions, capital projects, and student programs.
Questions About the Event?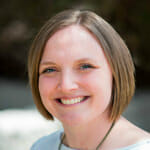 Britt Iwaszkiw
Partnerships Manager,
Academic Impressions