PRACTICAL STRATEGIES IN ANNUAL GIVING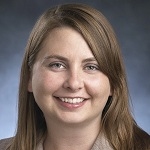 This article is the second in a unique series by Heather Greig of the University of Florida.
The previous article in this series was "4 Keys to Building a Stronger Advancement Team."
by Heather Greig (University of Florida)
A strong case for support is critical to the long-term success of your annual giving program—whether you are fundraising for unrestricted or restricted funds. Your case for support should address the following key questions:
How will the donor's gift be transformative?
Why is it important to make a gift every year?
What are the proof points that demonstrate this among students and faculty?
By creating a robust case, you will be laying the foundation for a strategy that will maintain your organization's place among the top philanthropic interests of your alumni. The competition in the marketplace is significant, and less complex non-profits can more transparently communicate the answers to these three key questions. Without a strong case for support, annual giving programs will continue to face challenges in acquiring and retaining donors.
Building the Case for Support: Unrestricted Funds
When developing a case for support for an unrestricted fund, most organizations face a challenge overcoming the "black hole effect". Consider the following when building this type of case:
Institutional Priorities: Align your case for support with your institution's priorities. If you are in a campaign, use this as the framework. If you aren't, turn to your institution's mission statement. In either instance, you will be able to begin building a case that is consistent with the institution's identity.
Audience-Based Variations: Once the framework is in place, develop variations in language and tone based on your institution's key audiences. These audiences take on different forms depending on the institution. Common variations include young alumni, alumni from different campuses, and professional school alumni.
Stories of Impact: Identify upwards of five stories from your institution that can serve as the proof points for your case. Often, you can find these stories by talking with the marketing and communications team. When possible, leverage their work by repurposing content from other communications, such as donor reports, the website, and the magazine.
Building The Case for Support: Restricted Funds
When raising money for restricted funds, the challenge takes on a different form. In this instance, the messaging can lack meaningful stories of impact that translate across all the designations. When building this kind of case for support, consider the following:
Thematic Consistency: Similarly to case development for unrestricted giving, lean on the institution's mission or the campaign priorities to create the framework for restricted annual giving. In this instance, the case will need to be applicable across schools, departments, and projects. With themes like scholarships, faculty research, and student life, you can tell the story of impact across the institution.
Transparent Marketing: Many programs face challenges when trying to determine how annual funds were spent in a given year. Your communications are not an IRS audit; you need to find the most compelling stories—the flexibility that budget-relieving dollars give the institution do make these things possible, and these are the stories you need to be telling.
EXAMPLES OF STRONG CASES FOR SUPPORT
Brown Annual Fund – General
Brown Annual Fund – Impact
Stanford Fund
Washington University in St. Louis
Creating a strong case also provides the institution with a shared language. For the annual giving team, this provides consistency across not just marketing channels but also the institution, arming gift officers, alumni relations colleagues, and other partners with the information they need to speak to the impact of annual giving.
Developing your case will take time, and you should allow at least six months to finalize it depending on the levels of institutional buy-in you will be seeking. Doing this work will build a stronger sense of annual giving among your alumni, and it will raise the profile of the program within your institution.

See Upcoming Advancement Events