by Chris Robinson, M.A., M.Ed., Assistant Director, Academic Advising Office,
Haworth College of Business, Western Michigan University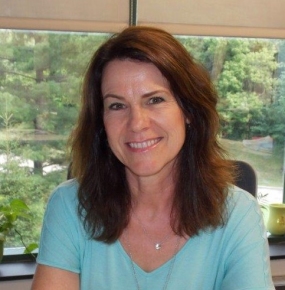 Moving at-risk students out of academic probation quickly is a worthy challenge—and at Western Michigan University, two recent retention efforts at the Haworth College of Business (HCoB) have seen positive outcomes in this regard. Students who complete HCoB's Phoenix Success Course as well as mandatory study hours in the University's new award-winning Bronco Study Zone are retained at a rate of approximately 73%. Compared to students who do not participate in these two efforts, this rate represents a 32% increase in retention.
HCoB is one of nine Colleges at Western Michigan University with an enrollment of approximately 3800 undergraduate students and 400 graduate students, and its success in these new initatives provides valuable clues for other institutions. Let's take a closer look.
1. The Phoenix Student Success Program
Launched in 2013, The Phoenix Program is a holistic student success and engagement program implemented to intercept a high dismissal rate for undergraduate students on academic probation, whereby approximately 59% of students on academic probation in HCoB were being dismissed at the end of their first probation semester. The program includes initiatives across several touchpoints throughout students' academic careers.
These initiatives include:
Support contracts for students on academic probation.
Probation students meet with an academic advisor, and together, they formulate an individualized success plan that informs students about, and refers students to, campus resources from counseling services, to disability services, to supplemental instruction.
Reaching out to HCoB students reported by faculty to have low attendance, missing assignments, or less-than-passing performance.
Faculty submit a "student concern" form, which is routed through the Phoenix Program.  Students are then contacted and offered one-on-one coaching, framed from an appreciative advising approach, to help them overcome any obstacles to success they may be experiencing.
Bringing in motivational speakers to whom students at-risk can relate.
For example, Dr. Paul Hernandez, who grew up on the streets of Los Angeles, engulfed in deep poverty and gang culture, was brought to Western fall 2015 and again spring 2016. Dr. Hernandez shared his story of a former at-risk youth who dropped out of school in the 8th grade and who later went on to earn a PhD. This event won the 2016 Assessment Excellence Award for Outstanding Achievement in Assessment of Student Learning!
Promoting inclusion and belonging through a new Registered Student Organization.
This is the Intercultural Business Student Association (IBSA). IBSA was formed by former Phoenix student, Daniel Lopez. It seeks to provide a vehicle for voice for students at-risk, and champions multiculturalism in HCoB. It won the 2016 Golden Bronco Award for "Best New Registered Student Organization" at WMU.
A multicultural "meet and greet" event.
This initiative is a collaborative effort between the College of Education and Human Development, the College of Arts and Sciences, the Division of Multicultural Affairs and HCoB.  A one-day event, focused on diversity, it seeks to build relationships, inform students about WMU and community resources and connect students and faculty of color.
Campus visits for at-risk high school students.
Award-winning College 101, created by Dr. Paul Hernandez, cultivates in at-risk high school students the belief in their ability to go to college. The program brings them to WMU for a unique campus visit event.
A peer mentoring program.
Phoenix students are assigned a peer mentor with whom they meet throughout the semester, adding a layer of peer-to-peer support.  Together they work on time management, study skills, organization, and connecting to University resources.
One main component of the Phoenix Student Success Program is the Haworth College of Business Success Course. This support course is targeted at two populations comprised of students on academic probation - students academically dismissed and readmitted to the University, and freshmen on probation after their first semester. For freshmen, their spring schedules are changed by academic advisors who place them back into courses they need to repeat, based on their first semester grades. Students sign a permission slip at freshmen orientation to allow this action step. When a course is repeated at WMU, the second grade replaces the first in their cumulative GPA calculation. Students are also enrolled in the success course. Readmitted students are also required to take the success course as a requirement of their readmission contract.
The course operates from a strengths-based perspective and incorporates the latest theories and methods around advising and innovative pedagogy, including techniques from Jennifer Bloom's "Appreciative Advising Revolution" (Bloom. 2008), and alternate lessons from Dr. Paul Hernandez's, "The Pedagogy of Real Talk:  Engaging, Teaching and Connecting with Students at Risk" (Hernandez, 2015). The approach seeks to remove hidden assumptions about students at-risk, and to understand the unique perspective each student brings to the classroom according to their individual "terministic screens" (the ways students view the world, based on their lived realities), while focusing and building upon each student's strengths.
Academic skills are vetted through administration of the Learning and Study Skills Inventory (LASSI) at the beginning of the semester (Weinstein, 2006). The same inventory is administered at the end of the semester to measure improvement around study skill acquisition. Study skill strategies are taught. Students are connected with appropriate campus resources. Dispositional barriers are addressed through motivational videos used as "lesson launchers." Students journal based on the video content, and then reflect and process the content together in small groups.
2. The Bronco Study Zone
An important component of the Phoenix Success Course is 10 required study hours per week in a supervised area. To maximize efficiency and to overcome logistical challenges, and as other colleges on campus began to replicate the Phoenix Program success course, the Bronco Study Zone was created.
The Bronco Study Zone is a comfortable, dedicated space in the main university library that promotes a culture of focused learning and studying. A space in the library was quarantined off simply by scooting desks together to form a "wall" with an entrance and exit. Students swipe in using their WMU identification card, allowing instructors to run a report that tells them who studied in the Zone, on what days, and for how long. This serves to hold the student accountable and allows instructors to include mandatory study hours in their syllabi for course points.
One unique attribute of the BSZ is that students are not allowed to use social media unless they prove a need tied to homework, research, or course requirements and for purposes of online courses. The BSZ manager enforces this rule, as he walks through the area providing guidance and academic support to students. Rules are clearly posted and students understand they must abide by the rules in order to stay in the Zone. While in the Zone, students can take advantage of drop-in peer tutoring in over 100 courses.
When originally created to support students in the Phoenix Program support course, and other support courses on campus, it was estimated that around 50 students might access the area to complete their mandatory study hours. However, the area has simply exploded and has met a need on campus.  Academic year 2015/2016, it was used 12,773 times by 2147 different students.  The BSZ was a grassroots effort, starting with no budget.  It has since been integrated into the College of Arts and Sciences and now has a full-time manager, a budget and is woven into the fabric of the University as a sustained program.
Key Takeaways for Other Colleges
Both of these efforts required creative thinking, a shared passion for student success among like-minded colleagues (I worked closely with Geralyn Heystek, director of the HCoB Zhang Career Center, Dr. Randy Ott, director of the Center for Academic Success Programs, and Katie Easley, program manager for student success in the College of Arts and Sciences), and small initial steps to prove the model. Over time, these initiatives gained momentum and became sustained programs, winning WMU Assessment Steering Awards for outstanding achievement in assessment of student learning 3 consecutive years running. The Phoenix Program won in 2014, the BSZ in 2015, and the Dr. Hernandez visiting scholar event won in 2016. In addition, the Phoenix Program won the 2014 MidAmerican Business Deans Association (MABDA) Innovation in Business Education.
To spearhead programs to help move students out of academic probation at your own institution:
Work closely with your institutional researchers.
Ask them to run analysis reports for students on probation or who have been academically dismissed. Look for patterns and common predictors, such as courses attempted, point of probation or dismissal, demographic markers, and other indicative red flags. Here are examples of questions you could ask of your data:

What courses have high fail rates, and how can we improve passing rates for those courses?
Is there a correlation between high school GPA, ACT/SAT scores, and first-semester probation? If so, what proactive actions can be taken to support identified incoming freshmen, i.e. creating programs to remediate reading, math or writing deficits, assigning mentors, or implementing intrusive advising practices?
How did students perform academically in their probation semester? What supports could be put in place during that semester to intercept dismissal? For instance, would proactively changing their probation-semester schedules help?

Start small, but don't be afraid of bold ideas.
Efforts like these require some tolerance for failure. They require calculated risk-taking. Start with a small pilot to prove the concept, then scale up. For instance, approach leadership about creating a success course offered as an elective to probation students.  Once it proves successful, make it mandatory for students on probation going forward. Constantly reevaluate your curricula.  Use course evaluations. Improve lessons that are not effective based on student feedback. Try new ideas like adding a mentoring component, or requiring structured study hours.
Form a student success committee or work group.
This is a group of like-minded thought partners who share your passion and desire for change. Make sure to invite stakeholders from other divisions to gain a holistic perspective. For example, as you seek to create new procedures to support students on probation, invite not just your academic advisors but also faculty who work with freshmen, stakeholders from career services, counseling services, public safety, multicultural affairs, library services, etc. If you don't have working relationships with these people, take them out to lunch or invite them to a brown bag meeting. Their unique perspectives will be key to vetting and identifying the best ideas for how to move forward and will allow you to "work smarter, not harder" through collaborative partnerships.
As you move forward, strive to operate from a growth mindset. Focus on ideas that click with your beliefs, and those around which you have passion. The ideas will direct your actions and the passion will fuel you with needed focus and energy. Remember, you have power and position, no matter what your level within your University, to improve your program, classroom, college, community, and the world, one student at a time.
For Further Reading
Bloom, J. L., Hutson, B. L., & He, Y. (2008). The appreciative advising revolution. Champaign, IL:  Stipes Publishing.
Hernandez, Paul. (2015). The Pedagogy of Real Talk. Thousand Oaks, CA: Corwin.
Weinstein CE. Overview of the LASSI. Clearview, FL: H&H Publishing Company, Inc: 2006.