by Gretchen Dobson (Gretchen Dobson, LLC)
Today, international alumni relations looks and feels:
Underdeveloped (or under-resourced)
Fragmented within different units
A virtual community (LinkedIn/Facebook)
A last-minute necessity
Successful programs require leadership support, designated staff management, volunteer engagement and resources such as budgets and updated data.
With current databases, our efforts are only as good as the information we have -- or the information we are getting today. How are we tracking international alumni? Does this area need a thorough review before we start outreach? Can we begin to track international students better?
POLLING ALUMNI RELATIONS PROFESSIONALS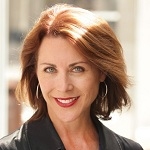 In a recent online training with Academic Impressions increasing international alumni engagement, I asked participants what their greatest challenge was in engaging international alumni.
More than 85% of responses agreed that incomplete, insufficient, old, and/or the lack of international alumni databases proved their most challenging obstacle.
You can order that training here.
As a follow up to it, I want to offer these five tips for improving international data management practices:
---
We hope you're enjoying this read. The full text of this article or report is complimentary for our Daily Pulse subscribers. Please login to read it!
ARE YOU A NEW READER?
Get hundreds of articles and reports like this one — Please sign up to have your Daily Pulse and other updates from Academic Impressions delivered to your inbox.
Daily Pulse is a curated email digest of practical strategies, timely research reports, and current events in higher ed. You'll also get periodic updates about our upcoming events and other services, as well as free access to hundreds of articles on this site.
We are excited to bring you the most critical updates and reports in higher education. Thank you for your interest!
___________________________________
Additional Resources
For more from Gretchen Dobson, see:
Two detailed scenarios for Planning for Advancement Efforts Overseas