One seasoned enrollment manager offers practical strategies for making your admissions team high performing, high morale, and effective.

by W. Kent Barnds (Augustana College)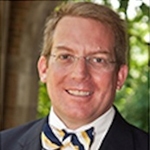 When I took on my role in 1997 as director of admissions at Elizabethtown College, the extent of my leadership and management experience consisted of serving as captain of my college track team several years before. While I'd worked hard as an admissions counselor and was beginning to feel a genuine connection to admissions work and higher education, I did not think of myself as a leader.
I suspect my experience is fairly common among those who find themselves (or will find themselves) in positions of leadership in an admissions office: lots of enthusiasm, little experience. Though I still make mistakes, I've learned a few things about leading and managing an admissions team.
But for this post, I asked my own team for some feedback about what does generally work, and what doesn't. Responses to my inquiry resulted in my first observation about self-management and reinforce how important it is for admissions leaders to solicit feedback from team members!
I hope these observations are helpful.
UNDERSTAND YOUR TEAM
Understanding the characteristics and acknowledging the complexities of the team is a must. Most admissions teams are multi-generational, ethnically diverse and comprise well-educated, passionate and idealistic professionals. The leadership approach needs to be tuned in accordingly and re-calibrated based on feedback from team members and changes in the composition of staff.
---
We hope you're enjoying this read. The full text of this article or report is complimentary for Academic Impressions members. Please login to your member account to read it!
If you're signed up to receive our Daily Pulse, but your institution does not have an active membership, you won't have access to this article.
FIND OUT ABOUT MEMBERSHIP:
An Academic Impressions membership provides multiple users on your campus with unlimited access to exclusive reports, research briefs, hundreds of free webcasts and online trainings, and discounts on conferences. Learn more about membership and get unlimited training and reading for you and your team today.
__________________________