The enrollment picture has been challenging for years—marked by heightened competition, rising tuition costs, declining high school graduation rates, a strong economy, and public skepticism about the value of higher education. And that was before the changes to NACAC CEPP and the impact of the global COVID-19 pandemic. The challenges facing enrollment managers today are unprecedented.
Changing market conditions require new approaches and our Enrollment Management & Marketing resources are curated to help leaders think strategically about ways to align marketing, admissions, and financial aid strategy. Explore dozens of best practices, case studies, and new approaches to successfully recruiting and retaining students in today's dynamic climate.
Make the right tuition pricing, financial aid, and scholarship allocation decisions
Build enrollment pipelines through transfer, international, and other strategic partnerships
Create brand awareness in new recruitment markets
Engage prospective and admitted students through compelling recruitment and yield communications
Train new admissions counselors on how to convey value and build connection
Track the right metrics and manage your admissions team's performance
Improve customer service across admissions, financial aid, the registrar, and other key enrollment and student service areas
Build and improve content strategy
Illustrate institutional value and the student experience through authentic storytelling
Stay up to date with current social media trends and best practices
Manage and evolve your institution's brand strategy
Engage in live and on-demand online learning in all crucial areas of Enrollment Management & Marketing:
See a Sample of What's Included*
View a list of all training content included in membership.
Membership Includes All Enrollment Management & Marketing Content and Much More
Buy membership based on desired number of users  
Invite users to your membership
Engage with upcoming and on-demand online trainings 
Learn more about membership benefits, included content, and pricing.
Questions about membership?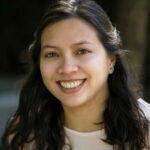 Meghan Paladino
Membership Advisor, Academic Impressions