Learn how to create a sustainable fundraising enterprise in your role as Dean.
Overview
Fundraising has increasingly become a larger component of every Dean's responsibility, but many feel unprepared to handle this important aspect of the role. Understanding how to effectively collaborate and communicate with one's advancement counterparts while leading an academic unit engenders confidence in developing fundraising vision and priorities in the big picture.
Join us for this one-and-a-half-day conference, where we will equip you with the skills necessary to be highly effective in your fundraising efforts. We will practice essential fundraising skills, such as donor cultivation, stewardship, and making an ask, thereby providing you with the tools needed to strategically manage the intense challenges of fundraising as an academic leader.
COVID Precautions
All attendees must complete a COVID-19 test 1-2 days prior to arrival at the meeting. In the event of a positive test result, please contact Austin Joseph to cancel your trip/registration. Masks, while recommended, are only required for attendees who are not fully vaccinated, and must be worn during the meeting, except while eating or drinking. For privacy reasons, proof of negative tests will not be collected. As the pandemic and CDC guidelines evolve, Academic Impressions' health and safety protocols may also change. All attendees will be notified of requirements and/or changes prior to the event.
Who Should Attend
This conference will be beneficial to new Deans who are looking to develop their fundraising knowledge and skills, experienced Deans who have had limited exposure to fundraising or who seek to enhance their skills, and academic leaders who aspire to the Dean position. Additionally, if you have a specific donor in mind but aren't sure how to best approach the cultivation and solicitation process, this conference will provide ample opportunity for one-on-one discussions.
Bring Your Team
If you believe your fellow academic leaders will find this event helpful, bring them and any other development officers with whom you collaborate. Learning as a team will get everyone on the same page and strengthen your overall fundraising efforts.
Follow Through With Success Coaching
Have you ever gone to a training only to find that you came back with great ideas but don't have the time, support, or skills needed to make the changes?
Academic Impressions has produced thousands of trainings and we have learned that utilizing a coach after attending a conference helps provide accountability and bridges the training with the on-the-ground work of getting the job done.
As a result, we are now offering success coaching on select conferences.
Purchase this training + 3 one hour follow up success coaching calls
Work with an assigned coach who has extensive experience in higher ed.
Get individualized support to help you follow through on what you've learned.
Workshop your plans, run your ideas by someone and get additional help/practice.
To get success coaching, simply purchase the Conference and add Success Coaching during registration.
See What Our Attendees are Saying
"Outstanding speakers, friendly attendees and lovely accommodations. Academic Impressions was extra interested in making sure everyone was having a great experience. Great job!"
"Wonderful opportunity to hear what other institutions are doing with this population. Great networking. I love the opportunity to gather with other community colleges."
"These conferences could be overwhelming with the sheer volume of information provided, but I feel that the information is practical and gives clear direction on how to make a significant impact on our institutions/program. Thank you!"
"This was my first Academic Impressions conference. I've hesitated in the past to attend because of the cost. This program was worth every single penny. I sent a thank you to my VP on first day for supporting my attendance!"
Your registration fee includes full access to all conference sessions and materials, as well as breakfast, lunch, and access to the networking reception on Tuesday, breakfast on Wednesday, as well as refreshments and snacks throughout the conference.
Day 1: Tuesday, October 4, 2022
Registration and Continental Breakfast (included in registration fee)
8:00 a.m. – 8:30 a.m. MT
---
Opening Comments and Introductions
8:30 a.m. – 9:00 a.m. MT
---
Understanding Philanthropy and Preparing for the Upcoming Challenges in Higher Ed
9:00 a.m. – 10:30 a.m. MT
With large campaigns remaining the norm in higher education fundraising, many institutions still try to meet these ambitious goals by turning to a shrinking pool of high-wealth donors. However, excessive focus on these transactional relationships only increases the number of alumni, corporations, foundations, and friends who feel their relationship with your institution has become undervalued or forgotten. Here, you will gain a better understanding of this phenomenon and similar issues that frame the future challenges of fundraising
Morning Break
10:30 a.m. – 10:45 a.m. MT
---
Aligning Your Philanthropic Strategy with Advancement
10:45 a.m. – 12:00 p.m. MT
Your advancement team is going to be your greatest support in your philanthropic efforts and interactions with donors. By having a clear understanding of what advancement does, and where their obligations begin and end, you will be able to build this critical relationship in support of your vision. This session will dig into the specifics of how your advancement partnership builds upon the pillars of appreciation, affiliation, and agency. We will take an in-depth look at what has worked well over time and allow you to identify where there are opportunities for improvement within your existing advancement relationships.
---
Lunch (included in registration fee)
12:00 p.m. – 1:00 p.m. MT
---
Cultivation and Solicitation: Constructing a Framework for Effective Donor Communication
1:00 p.m. – 2:15 p.m. MT
Creating the conditions that make for successful fundraising must include strong volunteer engagement structures, unique connections to external stakeholders, and continuous engagement with alumni and friends. The connections built by you and the advancement team are imperative for keeping development officers operating at peak performance and in advancing your priorities. Focusing on a framework that allows for more disciplined communication with your donors provides greater potential for institutional growth.
---
Afternoon Break
2:15 p.m. – 2:30 p.m. MT
---
Articulating Clear Priorities to Enable Fundraising Success
2:30 p.m. – 4:00 p.m. MT
Fundraising can become unnecessarily complicated when donors are presented with numerous, sometimes contradictory, giving opportunities. Having clear priorities is vital. In this session, you will work through increasingly complex case studies. Understanding the nuances of each situation supports thoughtful and creative solutions for each scenario, providing confidence in future donor relations. The formula for navigating complex donor relations is based upon strong situational awareness, outstanding listening skills, and the ability to adapt to quickly evolving situations.
---
Day One Question & Answer
4:00 p.m. – 4:30 p.m. MT
---
Networking Reception
4:30 p.m. – 5:30 p.m. MT
---
Day 2: Wednesday, October 5, 2022
Continental Breakfast
8:30 a.m. – 9:00 a.m. MT
---
Using Collaborative Idea Generation to Maximize Prospect Interest
9:00 a.m. – 10:00 a.m. MT
Approaching a prospect with an idea, such as a white paper draft, can provide a substantive, early-stage connection to a project and allow you to build a focused, results-based relationship without social cultivation. By highlighting a variety of examples, we will show you how to collaboratively develop ideas and generate projects and initiatives that motivate continued giving.
---
Morning Break
10:00 a.m. – 10:15 a.m. MT
---
Thinking Beyond the Advisory Board, A Multilayer Approach to Volunteerism
10:15 a.m. – 11:30 a.m. MT
Ongoing strategic alliances that work together with a shared purpose are key to meaningful prospect volunteer experiences. Whether it's an industry partner who provides a guest lecture or a prominent alumnus who sits on your advisory board, leveraging the volunteer experience to increase giving can be approached in a wide variety of ways. Learn how to define your mission with each prospect by creating impactful opportunities unique to their interests.
---
Conference Wrap-Up and Final Q&A
11:30 a.m. – 12:00 p.m. MT
James M. Langley
President and Founder of Langley Innovations
Before forming his own comprehensive advancement consulting firm, Jim served as vice president for advancement at Georgetown University. At Georgetown, he led the institution's offices of alumni affairs, strategic communications and marketing, development, medical center development, and advancement services. During his tenure, he produced record numbers in new commitments and dollars. He also launched a number of innovative programs, including the acclaimed Student Discovery Initiative.
Andrew Lyon
Founding Dean, Dale E. and Sarah Ann Fowler School of Engineering, Chapman University
Dr. Andrew Lyon has over 30 years of experience as a chemist, bioengineer, educator, and entrepreneur and currently serves as the Founding Dean of the Dale E. and Sarah Ann Fowler School of Engineering at Chapman University, a role that has seen the successful launch and meteoric growth of Chapman's first steps into engineering education and research. Prior to his current role, he served as Dean of the Schmid College of Science and Technology at Chapman University from 2014-2018 and was a key leader in Chapman's rapid expansion in the STEM disciplines.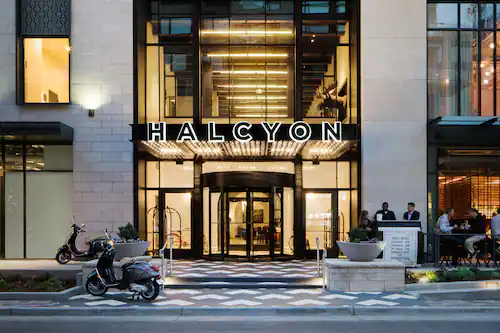 Halcyon Hotel Cherry Creek
Address: 245 Columbine Street, Denver, CO 80206
Phone #: 844-442-5296
Room rate: $240.00
Ask for the Academic Impressions Room Block
Room block dates: October 3 and 4, 2022
Room block cutoff date: September 12, 2022
Please use this link to book your room.
Please see COVID Precautions above in event overview
ACADEMIC IMPRESSIONS MEMBERS
$2,095 $1,745
through September 16, 2022
This training is $250 OFF with membership.
3 one hour follow up success coaching calls
Work with an assigned coach who has extensive experience in higher ed
Get individualized support to help you follow through on what you've learned
Workshop your plans, run your ideas by someone and get additional help/practice
$2,095 $1,995
through September 16, 2022
Get access to THIS conference.
3 one hour follow up success coaching calls
Work with an assigned coach who has extensive experience in higher ed
Get individualized support to help you follow through on what you've learned
Workshop your plans, run your ideas by someone and get additional help/practice
Get this + 100s more FREE with membership!
Questions About the Event?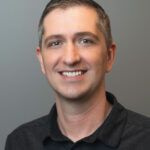 Nick Pettet
Learning & Development Manager,
Academic Impressions