ARTICLES ON ACTIVITY-BASED COSTING
This is a companion piece to our earlier article Activity Based Costing: What's the Return On It?
You can also hear more from William Massy at the upcoming conference "Academic Resourcing Models for Evidence-Based Decision-Making."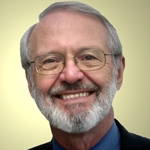 by William F. Massy, Professor Emeritus and former Vice President for Business and Finance, Stanford University
Activity-Based Costing for individual courses ("Course-based ABC") is emerging as the best way to understand the cost and revenue structures of colleges and universities. In this article, I want to extend this idea to cover prediction as well as understanding—specifically, how the model can be used to evaluate future scenarios.
Examples of Scenario Planning that Can Benefit from Course-Based ABC
Universities regularly encounter challenges that this kind of scenario planning can help address. Here are just a few, derived from my own experience over the years:
Respond to externally driven declines in student enrollment—for example, due to government immigration policies or new competitors.
Evaluate proposals for adding new programs or expanding, contracting, or eliminating old ones. Moreover, there is a good case for including capacity and margin analysis as a routine part of Program Review.
Cope with significant funding cuts, e.g. in government appropriations or endowment returns, especially when an institution already has squeezed out all "fat" from its budgets.
Revamp tuition and financial aid policies to respond to market shifts or boost the enrollment of disadvantaged students, with attendant changes in university spending.
What links these seemingly disparate situations? All of them require adjustments that may significantly affect core university activities. The changes may include adding or subtracting faculty lines, trimming or expanding the roster of course offerings, changing policies for target section size and use of adjunct faculty, redesigning certain courses into on-line or hybrid modes of teaching, or even, in some cases, closing down a department or whole campus.
Conventional practice is to test alternative responses using a financial spreadsheet model, but this glosses over the essential facts of teaching production. If we use a Course-Based ABC model instead, it is straightforward to include these facts into the planning process and predict the likely outcomes of various scenarios more accurately.
---
We hope you're enjoying this read. The full text of this article or report is complimentary for Academic Impressions members. Please login to your member account to read it!
If you're signed up to receive our Daily Pulse, but your institution does not have an active membership, you won't have access to this article.
FIND OUT ABOUT MEMBERSHIP:
An Academic Impressions membership provides multiple users on your campus with unlimited access to exclusive reports, research briefs, hundreds of free webcasts and online trainings, and discounts on conferences. Learn more about membership and get unlimited training and reading for you and your team today.