In Academic Impressions' online FERPA training (you can order this online training here), FERPA expert Helen Garrett, the university registrar and chief officer of enrollment information services at the University of Washington, and recent president of PACRAO (the Pacific Association of Collegiate Registrars and Admissions Officers), gave a thorough review of the fundamentals of FERPA regulations and how they apply to scenarios faculty and staff face daily on campus.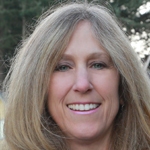 During the webcast, Garrett also shared a short list of examples of student information that can never be released to a person other than the student. This is a useful checklist to share with faculty and staff across your institution, and to foreground in any FERPA training you offer.
Here's what Garrett had to say:
---
We hope you're enjoying this read. The full text of this article or report is complimentary for Academic Impressions members. Please login to your member account to read it!
If you're signed up to receive our Daily Pulse, but your institution does not have an active membership, you won't have access to this article.
FIND OUT ABOUT MEMBERSHIP:
An Academic Impressions membership provides multiple users on your campus with unlimited access to exclusive reports, research briefs, hundreds of free webcasts and online trainings, and discounts on conferences. Learn more about membership and get unlimited training and reading for you and your team today.
_______________________________________________________________
Additional Resources on FERPA
Learn how to solve problems related to FERPA in a no-risk environment with these practice lessons.
Have you ever wished for FERPA training in chunks that help you address your most pressing questions on the job? Whether you're looking for "just in time" or "just in case" training, this package of six practice lessons will help you test your FERPA knowledge.
Each lesson, designed by AI and Helen Garrett, covers nuances of FERPA as they pertain to a specific department or campus area. If you lead your campus' FERPA efforts, these lessons offer an excellent opportunity for you to train faculty and staff and build your FERPA training library. Practice lessons include refreshers on:
FERPA vs. HIPAA (Student Health and Counseling Departments)
FERPA and Athletics
FERPA and Front-Line Customer Service Staff
FERPA and Academic Advising
FERPA and Campus Safety and Security
FERPA and Faculty