Also in this series:
by Melissa Morriss-Olson, Bay Path University
Developing a 4-Year Financial Proforma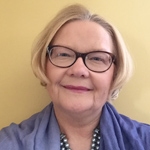 In my previous article,Feasibility Checklist: The Science Behind Bringing New Academic Programs to Life, I discussed the importance of cultivating a discipline around process and metrics to new academic program development and success. Gaining a clear and accurate sense as to what it will take to launch and sustain your new program before you enroll your first student is a critical prerequisite and a helpful exercise for surfacing and testing important assumptions.
At Bay Path University, all new academic program proposals must include a four-year financial proforma, which is typically developed jointly by the dean, the chief financial officer, and the provost. Through this process, we invariably surface financial assumptions, strategies and program operational plans or outcomes that when checked more thoroughly prove to be unworkable or in need of revision.
For example, in developing a new graduate program a few years ago we discovered that our "creative" approach to structuring the curriculum was not financially viable without some major tweaking.
The financial proforma serves many useful purposes - the most important of which is estimating the program's net financial contribution and impact. If sufficiently robust, the proforma enables you to think systematically about what will be required (both short and long term) to ensure the program's success. The proforma also helps you think through upfront variables such as pricing and marketing expenses to consider how much risk you are willing to assume for factors that are often outside of your control due to the competitive context in which your program resides.
---
We hope you're enjoying this read. The full text of this article or report is complimentary for Academic Impressions members. Please login to your member account to read it!
If you're signed up to receive our Daily Pulse, but your institution does not have an active membership, you won't have access to this article.
FIND OUT ABOUT MEMBERSHIP:
An Academic Impressions membership provides multiple users on your campus with unlimited access to exclusive reports, research briefs, hundreds of free webcasts and online trainings, and discounts on conferences. Learn more about membership and get unlimited training and reading for you and your team today.