A NEW SERIES FROM JESSICA NENO CLOUD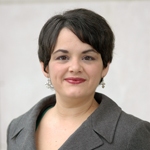 This is the first in a series on donor acquisition by Jessica Neno Cloud, CFRE, the author of Successful Fundraising Calls: A Phonathon Scripting Workshop. Cloud is the assistant director for fundraising initiatives and planned giving at the University of Southern Mississippi Foundation. She practices evidence-based fundraising with a focus on return on investment, and has a variety of innovative and effective techniques to share.
by Jessica Neno Cloud (The University of Southern Mississippi Foundation)
Higher education fundraisers have the benefit of enjoying a natural constituency. We don't have to go out like a small non-profit, buying the list for a niche magazine and hoping to build up a database mailing by mailing. Our industry graduates more constituents each semester and to one degree or another, they all have some built-in affinity for our institutions.
This can be a bit of a double-edged sword though. While we don't have to hunt for prospects, it is often true that we often have more people in our database than we can possibly reach.
This is where data-mining comes in.
It's crucial to understand that blanket mailings to every prospect in our database can quickly become a money-losing strategy. We need to be smart and selective about how we undertake our acquisition work in direct mail. Data mining is a tool for doing that.
---
We hope you're enjoying this read. The full text of this article or report is complimentary for our Daily Pulse subscribers. Please login to read it!
ARE YOU A NEW READER?
Get hundreds of articles and reports like this one — Please sign up to have your Daily Pulse and other updates from Academic Impressions delivered to your inbox.
Daily Pulse is a curated email digest of practical strategies, timely research reports, and current events in higher ed. You'll also get periodic updates about our upcoming events and other services, as well as free access to hundreds of articles on this site.
We are excited to bring you the most critical updates and reports in higher education. Thank you for your interest!