Spoiler alert: The biggest killer of early alert programs is information flow problems. Here's a model for approaching that flow differently.

by Loralyn Taylor, Ph.D., Director of Analytics for University Student Success Initiatives, Ohio University
When Early Alert Programs Lack a Strong Underlying Framework of Data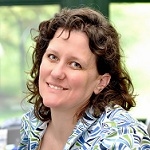 Over the past 30 years, higher education has developed a rich, research-based literature of best practices for improving student retention and completion, and yet, for many of our campuses, improving student success for all students has proven elusive.
We look to these research-based best practices and bring program after program to our campuses to address the needs of specific high risk populations, falling prey to the so-called "program of the month syndrome." We analyze our retention data at the end of the year, identify a group that needs help, and we add a new program or service to address the issues of that student demographic. And so we try new program and services but can't seem to really change retention and graduation rates of the student body. Why?
Without a strong underlying framework of data and information flow, programs can easily become information silos—places where good data go to die.
While our successful programs prefer to see themselves as cylinders of excellence, the lack of information flow and real-time communications between our programs and services reduces both effectiveness and efficiency.
A lack of data makes it difficult to identify the right student for outreach at the right time and get them to the right service to support their success, while a lack of information results in multiple programs or services outreaching to the same student while others fall through our safety nets.
Addressing these underlying data and information flow problems is critical to designing and implementing an effective student success program.
---
We hope you're enjoying this read. The full text of this article or report is complimentary for Academic Impressions members. Please login to your member account to read it!
If you're signed up to receive our Daily Pulse, but your institution does not have an active membership, you won't have access to this article.
FIND OUT ABOUT MEMBERSHIP:
An Academic Impressions membership provides multiple users on your campus with unlimited access to exclusive reports, research briefs, hundreds of free webcasts and online trainings, and discounts on conferences. Learn more about membership and get unlimited training and reading for you and your team today.