by Sarah Seigle (Academic Impressions) and Rebecca Rose (Syracuse University)
As average student loan debt climbs to over $33,000 and the cost of living continues to grow higher, more and more colleges and universities are taking steps to build robust financial literacy programs on their campuses. Such programs typically offer a variety of services and educational tools for students on fiscal responsibility and debt management. When financial literacy programs are backed by sufficient resources and have a broad enough reach among the student body, they can have a real impact on both retention rates and the quality of the student experience, and can also do much to prevent students from defaulting on their loans after graduation.
Even after the proper resources have been secured and the fundamentals of the financial literacy program have been put in place, however, marketing the programs on campus and promoting student participation in them can prove challenging. Students are busy: they have a multitude of personal, academic, and professional obligations to attend to. To reach students, the brand and message for your financial literacy program—as well as the venues you then use to deliver that message—have to be able to "cut through the clutter" and stand out.
The success of Syracuse University's financial literacy program is in part due to its effective marketing strategy. Since its inception in 2010, the I Otto Know This! program—named after the Syracuse University mascot Otto—has won awards for its creative and effective debt management programming. To spread awareness of her program's services and engage students as much as possible, Rebecca Rose, Syracuse's assistant director of Financial Aid and Scholarship Programs, uses a peer-to-peer design and delivery model, wherein current students play an important role both in designing the program content and in delivering workshops and one-on-one coaching sessions.
We reached out to Rebecca recently for an interview, and she shared some lessons learned and keys to success:
Interview with Rebecca Rose
Sarah Seigle: When it comes to student engagement and participation in your financial literacy programming at Syracuse, what's one thing that keeps you up at night?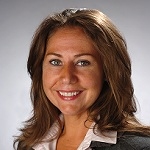 Rebecca Rose: One thing that constantly has me worried is whether or not I am meaningfully a) reaching students, and b) changing their financial behaviors. We have multiple layers of outreach built into our program and have done our best to flood the campus with our services, but I still somehow never think it is enough. This suspicion is corroborated when, for example, I speak with a student and they tell me they just opened a store credit card to save ten percent on their purchase. Just like that, bingo, I know I have more work to do.
Sarah Seigle: Rebecca, the peer-to-peer interaction that comes from involving students in program design and execution seems like it's a real driving factor in terms of promoting other students' engagement and interest in financial literacy. What first alerted you to the practice of involving students in the program design phase?  
Rebecca Rose: I've always had a sense that students will listen to and relate to other students better than I as an administrator. That fact became completely clear during one of my in-person presentations. I had brought my work study student with me to assist at a presentation on credit versus debit cards and identity theft. During my student's portion of the presentation, another student raised her hand and asked, "So, I shouldn't open a tab and leave my debit card with the bartender?" The student, I feel, would not have felt comfortable enough to ask that question if it were only me, an administrator, in the room. From that point on, I have always involved my student workers in presentations, one-on-one coaching sessions, and program design. This gives the students the opportunity to discuss the financial matters that are of interest to them with a peer who has been there done that, knows how to do it correctly, and understands the student context.
Sarah Seigle: Looking back over the last year, what's one thing you've done differently in terms of marketing your financial literacy programs to students that you're most excited about?
Rebecca Rose: Currently, our financial literacy program at Syracuse does not have its own dedicated social media accounts. Knowing that students are constantly communicating via Facebook, Instagram, and Twitter, however, I wanted to find a way to market our program through these mediums without having to open designated accounts ourselves. So I approached some different departments on our campus that had their own social media accounts and asked them to post on our behalf. In April, during our financial literacy month celebration, we held a hashtag contest wherein students took a picture with our logo and posted it on Twitter. Using a predetermined hashtag, we were then able to search for the entries and select a winner. Departments such as Enrollment Management and Central Marketing have also helped us market our programs as well as advertise our contests.
Sarah Seigle: Thinking ahead to the near future, how do you see the conversation about financial literacy in higher education unfolding over the next five or so years?   
Rebecca Rose: In the next five years, I believe financial literacy will be a staple on every college campus and there will be more institutions that have dedicated, formalized financial literacy programs that not. In ten years, my wish list includes financial literacy programming becoming a mandatory requirement for all colleges and universities who receive Title IV funding.
Key Takeaways for Other Institutions
Given the growing importance of financial literacy programming in the higher ed landscape, institutions should be investing additional time and resources not only in building a financial literacy program to begin with, but in continuously marketing that program to increase student participation across campus.
Syracuse University's success can offer some valuable takeaways for marketing your program:
Offer social media events like the Twitter hashtag contest that Rebecca held. These can be low-cost ways to reach students where they are and create awareness of the various money management programs and services you provide.
Come up with a slogan and a logo for your program and using them consistently throughout your marketing efforts.
Work study students can be valuable resources in creating such messaging, as they can provide unique insights into what will be attention-grabbing and interesting to their fellow peers.
Finally, involving current students in the actual
MAY WE FEATURE YOUR INSTITUTION?
Have you seen success improving student participation in your own program? We'd love to feature your story and your takeaways. To get in touch, email Sarah Seigle at sarah@academicimpressions.com.
Learn More from Rebecca Rose
Does your financial literacy programming lack the attendance to make a significant impact?
Join us for an online training that will help increase student participation in your financial literacy programs by showing you how to:
Involve students in program design and delivery
Market your programs to different segments of your student audience
Assess the effectiveness of your programs