by Lynne Wester (Donor Relations Guru)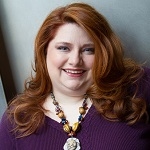 As our colleges and universities venture to fundraise even more and more dollars, we must not overlook an area of support that brings many donors in our doors early on in their experience with us: athletics. At some institutions, athletic success can equate directly to donors and dollars, and at others it is part of the natural fundraising ebb and flow. With this said, what role does donor relations play in athletics?
Now more than ever, athletics fundraisers need to focus on donor relations.
Here are four reasons why:
Traditional athletic fundraising was transactional: Give a certain amount, and you climb the chart of benefits with parking and tickets being a premium. Now this chart mentality is changing dynamically. We are learning that outside of a few key benefits, the latest coffee mug with the team logo on it does not motivate donors' generosity. Because of the surge in donor relations professionals on the academic side of the house, donors are expecting more of the engagement they want most: access, information, and experiences. How is the athletic fundraising department rising to meet these expectations? How do we transition from a chart to a passion, a meaningful interaction?
Many athletic donors also are generous in other areas of the institution, but their experiences with athletics and centralized fundraising can be disparate. What percentage of your donors give to both? What are you doing to centralize and streamline efforts, putting the donor at the center? A recent study by the University of Oregon found that donors engaged in multiple areas of campus gave more over time.  How is donor relations being invited into the athletics world, and what does that look like at your institution?
Many athletic departments don't yet have staff directly responsible for donor relations. This is changing rapidly as the most successful fundraising operations have learned from their counterparts that having a strategic plan for donor relations and having people to implement that plan in invaluable. Transitioning donors from transactional behavior to philanthropic behavior is an art and a science that can truly inspire transformational giving. This allows us to sustain fundraising during good seasons and bad seasons.
Donors want access, information and experiences, and for athletic donors these can have great impact. Yes, we have wonderful student athletes who can express their gratitude to donors, and athletic success can also demonstrate some things, but how do we demonstrate impact beyond the playing field? We need to educate our donors on the life of a student athlete and what actually goes into fielding a team. South Carolina does a great job sharing insights on the student athlete experience through regular newsletter updates to their donors. How we express these needs to donors is directly proportional to their support.
Focusing on the donor and their generosity, not on the gift and its amount is central to these efforts. Donor relations can often help bridge the gaps and transition donors from transaction to behavior. Great donor relations can provide meaningful reminders of what motivates our donor base and can incite passion among our fans and supporters.
For that reason, coordinating athletics fundraising and central university advancement is crucial to the overall fundraising success of an institution. The key in both areas is the donor. If we keep our focus on donor relations, then the core becomes centralized in a more cohesive fashion. Rather than an "athletics" donor or an "institution" donor, these are instead folks who have a passion for our organization.
What has your experience with athletic donor relations been? How are you transforming relationships? We would love to discuss this -- and other athletic fundraising topics -- with you!
Continue this Conversation
Want to talk about this further?
Reach out to me directly at lynne@donorrelationsguru.com and to my colleague Gwen Doyle Herbert at Academic Impressions at gwen@academicimpressions.com; Gwen is collecting examples of effective ways to rethink donor relations and is directing training programs for donor relations professionals.
You may also be interested in my book 4 Pillars of Donor Relations.