REVIEWING FACULTY RETIREMENT INCENTIVES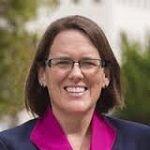 This article briefly reports the results of an informal poll of academic deans and offers expert advice from Jennifer Faust, a former associate vice president for academic affairs who has extensive experience in faculty affairs administration, including strategic planning, labor relations and grievance handling, faculty policy, faculty and department chair training and development, and faculty personnel management.
by Tunde Brimah (Academic Impressions), Jennifer Faust (California State University), and Daniel Fusch (Academic Impressions)
It is widely recognized that the professoriate in the US is aging; with no mandatory retirement age and on the heels of sometimes-devastating drops in financial markets, faculty members are opting to delay retirement. A recent survey conducted by TIAA-CREF found that nearly one-third of faculty surveyed expect to work until at least 70 years of age (as compared to 25% of workers in other fields).
At the same time, most colleges and universities face dwindling budgets, a factor that favors the lower salaries of newly hired professors and adjuncts. In addition, some—though by no means all—tenured faculty are less productive in late career stages. These factors have led a number of academic deans to ask: how might we incentivize faculty retirements?
---
We hope you're enjoying this read. The full text of this article or report is complimentary for our Daily Pulse subscribers. Please login to read it!
ARE YOU A NEW READER?
Get hundreds of articles and reports like this one — Please sign up to have your Daily Pulse and other updates from Academic Impressions delivered to your inbox.
Daily Pulse is a curated email digest of practical strategies, timely research reports, and current events in higher ed. You'll also get periodic updates about our upcoming events and other services, as well as free access to hundreds of articles on this site.
We are excited to bring you the most critical updates and reports in higher education. Thank you for your interest!