Also in this series:
Is it Time to Launch that New Academic Program? The Art and Science of Answering that Question
Feasibility Checklist: The Science of Bringing New Academic Programs to Life
Financial Modeling for New Academic Programs
by Melissa Morriss-Olson, Bay Path University
Sustaining New Academic Programs: 5 Key Factors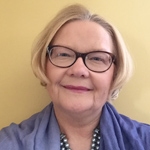 In my previous articles in this series, I outlined a blueprint for new academic program development and stressed the importance of a balanced approach. Understanding that it is impossible to capture all variables on the front end, the potential viability of a program is difficult to assess until that program is up and running. While having a discipline around new program development ensures that you will anticipate most of the important potential impact issues, maintaining a culture of flexibility and responsiveness once the program is launched is equally critical for the program's success. As the great American novelist Thomas Berger once wrote, "The art and science of asking questions is the source of all knowledge."  Indeed, cultivating a spirit of 'question asking' and 'wide-eyed vigilance' as a program is embedded within your organizational culture and context, while not easy, is nevertheless a foundational pre-requisite for long-term viability.
Over the past decade, we have successfully implemented and sustained more than twenty new graduate programs at Bay Path University.  Having learned a great deal through this process, I have found a handful of key factors that are important to keep in mind:
Think long-term with up-front investments.
Leverage untapped potential.
Start small, invest conservatively on the front end, and build as you go.
Maintain a spirit of adaptability.
Develop "Kaizen" eyesight.
Let me provide more context for each of these considerations.
---
We hope you're enjoying this read. The full text of this article or report is complimentary for Academic Impressions members. Please login to your member account to read it!
If you're signed up to receive our Daily Pulse, but your institution does not have an active membership, you won't have access to this article.
FIND OUT ABOUT MEMBERSHIP:
An Academic Impressions membership provides multiple users on your campus with unlimited access to exclusive reports, research briefs, hundreds of free webcasts and online trainings, and discounts on conferences. Learn more about membership and get unlimited training and reading for you and your team today.