A SERIES ON DONOR ACQUISITION FROM JESSICA NENO CLOUD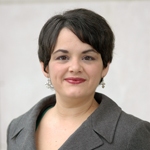 This is the third in a series on donor acquisition by Jessica Neno Cloud, CFRE, the author of Successful Fundraising Calls: A Phonathon Scripting Workshop. Cloud is the assistant director for fundraising initiatives and planned giving at the University of Southern Mississippi Foundation. She practices evidence-based fundraising with a focus on return on investment, and has a variety of innovative and effective techniques to share.
You may also be interested in the other articles in this series:
A Quick Assessment for Your Phonathon Scripts
How Data Mining Can Increase Direct Mail Acquisition
How Data Mining Can Increase Phonathon Acquisition
by Jessica Neno Cloud (The University of Southern Mississippi Foundation)
To complete this series on acquisition strategies, I want to look at the art of scriptwriting for acquisition (as opposed to the science of data mining). I'll offer specific tips for:
Changing the language you use for scripts dedicated to new donor acquisition
Simplifying the script
Preparing callers to deal effectively with gatekeepers
Writing to the goal, to increase the call's effectiveness
---
We hope you're enjoying this read. The full text of this article or report is complimentary for our Daily Pulse subscribers. Please login to read it!
ARE YOU A NEW READER?
Get hundreds of articles and reports like this one — Please sign up to have your Daily Pulse and other updates from Academic Impressions delivered to your inbox.
Daily Pulse is a curated email digest of practical strategies, timely research reports, and current events in higher ed. You'll also get periodic updates about our upcoming events and other services, as well as free access to hundreds of articles on this site.
We are excited to bring you the most critical updates and reports in higher education. Thank you for your interest!
____________________________________________________
Get Jessica Neno Cloud's Book
Successful Fundraising Calls: A Phonathon Scripting Workshop offers you a full scripting workshop and tutorial for successful solicitation calls. Author Jessica Neno Cloud critiques and revises 6 real phonathon scripts submitted by institutions across North America.