by Sarah Seigle, Academic Impressions
Recently, I had the chance to speak with Dr. Monique Perry, dean of enrollment services at York Technical College, who will also be facilitating our two-part, recorded webcast series Strategic Enrollment Management for Community Colleges, where she will help participants learn how to make the case for, plan, and implement a strategic enrollment management model at their community colleges. We wanted to ask Perry, an expert on the topic, how shifting enrollment trends are changing recruitment practices for two-year institutions, and how their enrollment managers can be more strategic and data-informed as they move forward. Here is a transcript of our interview.
Shifting Trends, Shifts in Focus
Sarah Seigle.  How have community college enrollment trends affected recruitment practices at the community college level?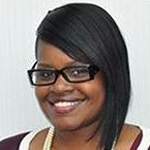 Monique Perry. Shifting funding sources for public institutions, demographic changes, and more entities competing in the 2-year space all influence enrollment management. Of these, the decrease in funding for community and technical colleges has been the most impactful trend, as that sets the context for much of our work. And while funding can be out of the average enrollment officer's circle of control, a college's ability to transform and adopt EM principles in theory and execution is within our control, and is an area that can be actively changed to support student success. Schools have to evaluate their pipelines: how they generate interest via marketing, how to increase yield, while also exploring new markets and programs in partnership with academic affairs.
The key is that a national completion agenda, decreased funding, and changes in the market all require an agile enrollment function. This translates into the need constantly review and renew recruitment strategies. Staying in collaboration with academic partners to find out what new programs are coming in the pipeline that you can leverage in recruitment plans, while also funneling feedback from your academic sales efforts about interest in programs that may need to be reviewed. This feedback loop should also include your marketing area. It's important to ensure your enrollment marketing is in sync with what is going on 'in the field" to infuse marketing and search plan spending. Grassroots and planned campaigns work hand in hand to develop highly qualified leads for conversion. Once these plans are developed, it's also important to ensure that your staff and processes are optimized. This means looking into technology and processes to ensure that your student experience is preserved and your staff is focused on high touch, high impact tasks.
Community colleges represent the opportunity that our nation is known for: access for everyone. Adopting a strategic enrollment management (SEM) model creates a framework for colleges to always be mission-centered on that promise, and then in turn deliver the dream for many students. SEM equips the College financially to operate to support that promise.
Practical Advice for Enrollment Managers
Sarah Seigle. Making the case and assembling the correct stakeholders can be challenging parts of the SEM planning process. What advice would you give to community colleges who are in the early stages of planning for a SEM model on campus?
Monique Perry. First: Know your culture. It is important to get a temperature check as to whether you campus feels SEM is essential. In my eyes SEM is essential to sustainability. Without students, there are empty classrooms and empty opportunity for them and for college faculty and staff. Your culture has to embrace that fundamentally – no students, no jobs! You need to assess the urgency of your college behind this initiative. In a widely shared Harvard Business Review titled "Leading Change, Why Transformation Efforts Fail," John Kotter suggests that one of the first steps to transformation is developing a sense of urgency. Assessing the level of intensity behind your efforts is a key part of knowing your culture.
Second: Assessing the enrollment function. I would suggest an old-fashioned SWOT Analysis of your function: Where are your areas of strength, opportunity, weakness, and threats in the market? While we may know these generally, making these thoughts specific within a SWOT framework is impactful. The SWOT may also highlight related challenges that may need to be addressed, such as organizational alignment issues, compliance issues, and staffing needs. Some priorities, such as compliance (especially related to financial aid) have to be addressed as a priority in a SEM effort.
Third: Change management. Adopting a SEM model is very similar to adopting any new major strategy or impactful project; it requires a degree of change management. The first stage to that is evaluating your readiness for change. I would suggest evaluating the status of the following when assessing your culture and the degree of competency available to implement SEM:
Does your college have the core competency within, or will you need to develop a plan to learn more about SEM through training such as conferences, webinars, and speakers?
Who are your SEM experts on campus who have the content expertise on this subject (if any), and who (including you!) may need to engage in some SEM training efforts to shore up their knowledge?
Last but not least: Senior leadership support. Leaders throughout the organization, especially at the most senior levels, have to embrace SEM and dedicate time and resources to implementing it. I have seen many beautiful and lengthy SEM plans that have yielded nominal results, versus "brass tacks" short plans that have yielded exponential results. SEM requires strategic thinking, but more importantly execution.
Who is leading your SEM charge? It is often recommended, due to the importance of the SEM function, that your chief enrollment officer (often the individual responsible for two or more major enrollment functions -- e.g. admissions, financial aid, etc.) report to a senior administrator in the organization, no more than two levels away from the college president. This reinforces the leadership focus on SEM and ensures access to the senior leadership table. In organizations that do not have this structure in place, you can form a SEM committee and have that committee report to a senior administrator.
Sarah Seigle. Monique, what are two pieces of advice you would offer for institutions that are looking to move from the SEM planning stage to the implementation stage, where they are actually carrying out their SEM plans?
Monique Perry. First: Staffing assessment. For many institutions, implementing SEM requires the evaluation or expansion of areas and employee roles. Assessing your capacity, knowledge, and potential gaps that you need to shore up is essential. You want to be sure your plan gets off to a strong start. Your most competitive weapon in implementing SEM is developing and maintaining a high-performing team.
Second: Communication. Sharing enrollment and retention goals, progress, metrics, and strategies is essential to building buy-in and support. Communicating these also helps your employees feel that their work is connected to the mission. While the process may vary depending on your particular culture, it is important that everyone on a SEM committee or with SEM responsibility have access to a daily dashboard or enrollment report. I prefer to "push" this information to people so it becomes a daily practice to check this information, as part of the workday. You can "push" information through email reports, newsletters, or campus updates if your college meets with staff regularly. Parsing the information is also important. It may not be as appropriate to share your conversion and yield rates for the week with the broader campus community, but sharing the overall progress towards recruitment and retention goals is helpful.
Sarah Seigle. Monique, what are the trends to watch for in community-college enrollment management over the next few years?
Monique Perry. I see expansion of SEM and its visibility. SEM is going to be a competitive factor in a college's success. I see further integration of enrollment-focused areas to truly focus on the student experience, across organizational lines. The necessity for more enrollment management professionals in the field to support this will become more apparent. Additionally, colleges will have to wrestle with how to fund and implement the technology to support SEM.
Sarah Seigle. Thank you, Monique!