by Caleb Tegtmeier (Academic Impressions)
According to the Pullias Center for Higher Education, roughly half of higher education faculty are part-time employees. Increased reliance on contingent faculty has led many institutions to internally audit the level of support and the faculty development opportunities they offer to adjuncts. In a recent online training from Academic Impressions -- "Supporting and Developing Adjunct Faculty" -- Jennifer Strickland of Mesa Community College elaborated on the importance of effectively supporting this growing population of instructors.
During the training, Strickland also shared a list of the highest priority faculty development needs for adjunct faculty, those areas where intentional support can make a difference in engaging, developing, and retaining your adjunct faculty.
Strickland recommends:
Providing a thorough and engaging orientation.
Offering needs-based training.
Taking purposeful steps to foster adjuncts' sense of belonging.
Ensuring that ongoing professional development is relevant and engaging.
Thinking creatively about ways to offer meaningful recognition.
How does your institution match up in each of these 5 areas?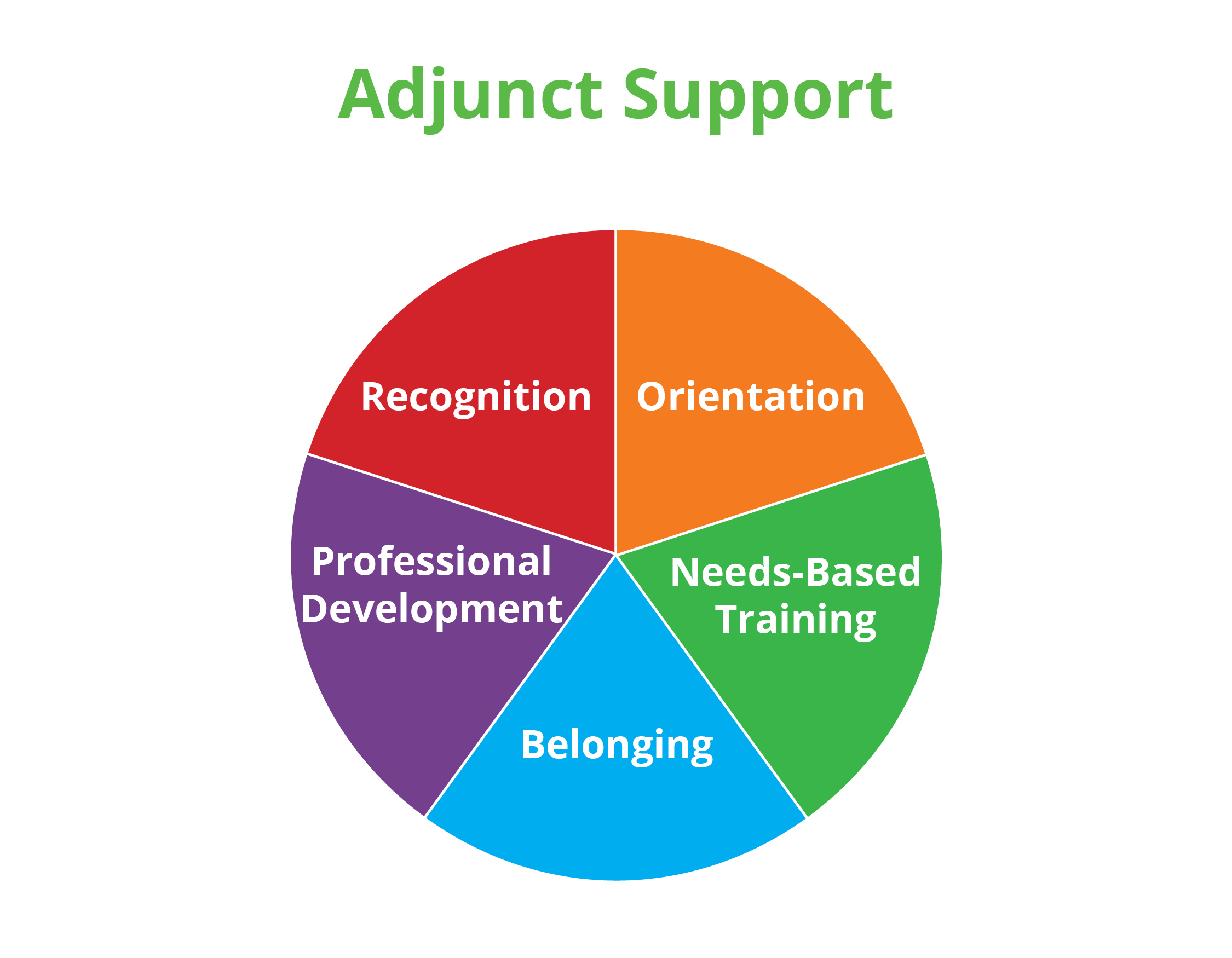 ---
We hope you're enjoying this read. The full text of this article or report is complimentary for our Daily Pulse subscribers. Please login to read it!
ARE YOU A NEW READER?
Get hundreds of articles and reports like this one — Please sign up to have your Daily Pulse and other updates from Academic Impressions delivered to your inbox.
Daily Pulse is a curated email digest of practical strategies, timely research reports, and current events in higher ed. You'll also get periodic updates about our upcoming events and other services, as well as free access to hundreds of articles on this site.
We are excited to bring you the most critical updates and reports in higher education. Thank you for your interest!