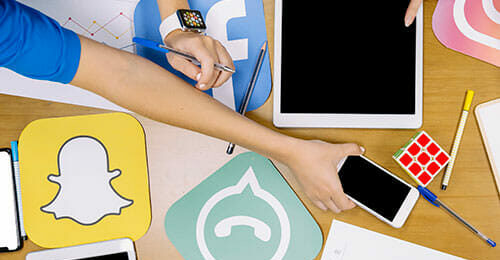 by W. Kent Barnds (Augustana College)
Is there a "right" place and reporting structure for admissions marketing?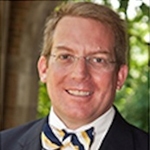 Recently I received a message from a colleague at another institution asking for resources "illustrating the benefits and drawbacks of a dedicated admissions marketing position within a university's organizational structure." This colleague, who currently works within a marketing division that reports to advancement and serves a whole host of campus constituents, was seeking advice about how to make a case that the university needs a recruitment marketing position that devotes full-time energy, thought and creativity to recruitment marketing.
This question struck a nerve with me.  Given the contemporary challenges faced by recruitment operations nationwide, I have strong feelings about this.
In an article I wrote for AACRAO a few years ago, I presented the case for marketing and communications to report to the vice president for enrollment.
Today, I think the same case applies and may indeed be even stronger, especially for tuition-driven colleges.
I want to make it absolutely clear that there are plenty of institutions where it works very effectively for admissions marketing to be coordinated and directed by a VP for Communications and Marketing or through advancement or sometimes even the president's office. There are institutions with excellent marketing and communications leadership and organizations that operate within a wide range of configurations and they work. No matter who is in charge of marketing, collaboration is critical, and the best results for enrollment and an institution are achieved when the marketing effort has the buy-in resulting from collaboration.
I simply think there's a very strong and compelling case for admissions marketing—and even institutional marketing—to be coordinated through the enrollment operation.
To present this case, I offer the following points:
---
We hope you're enjoying this read. The full text of this article or report is complimentary for our Daily Pulse subscribers. Please login to read it!
ARE YOU A NEW READER?
Get hundreds of articles and reports like this one — Please sign up to have your Daily Pulse and other updates from Academic Impressions delivered to your inbox.
Daily Pulse is a curated email digest of practical strategies, timely research reports, and current events in higher ed. You'll also get periodic updates about our upcoming events and other services, as well as free access to hundreds of articles on this site.
We are excited to bring you the most critical updates and reports in higher education. Thank you for your interest!
MORE ARTICLES FROM W. KENT BARNDS
W. Kent Barnds is a frequent contributor at Academic Impressions. You can read more of his editorials and advice on practical strategies here: