Build equity on your campus by focusing on retention and completion for historically marginalized students.
Overview
Students of color, first-generation students, and low-income students typically encounter the most barriers to retention and graduation at institutions. Research shows that low-income students are less likely to return to campus after the summer, that first-generation students are less likely to graduate on time, and that Black and Latinx students are more likely to enroll part-time in college or take time away from their degrees. As universities navigate increased diversity in admissions, faculty and staff must focus on new efforts to retain and graduate undergraduate students from historically marginalized populations. Unfortunately, equity gaps in retention and completion often show that current practices are not enough to create an environment of support for historically marginalized and first-generation students.
Join us for this two-day virtual conference to discuss best practices for closing the equity gap in higher education. You will have the opportunity to hear from experts on how to break down siloes, how to use pre-college programs, and how to educate faculty and staff across campus to drive student success. You will also be able to network and plan with other faculty and staff who are initiating or continuing efforts to retain and complete students from historically marginalized groups on their campuses.
Who Should Attend
This event is designed for higher education professionals and committees charged with improving retention or student success—which may include enrollment managers, student and academic affairs leaders, and assessment coordinators. Additionally, any faculty or staff interested in initiating or continuing efforts to close the equity gap at their institutions will benefit, as well. The conference will provide valuable content for leadership and frontline staff alike.
Follow Through With Success Coaching
Have you ever gone to a training only to find that you came back with great ideas but don't have the time, support, or skills needed to make the changes?
Academic Impressions has produced thousands of trainings and we have learned that utilizing a coach after attending a conference helps provide accountability and bridges the training with the on-the-ground work of getting the job done.
As a result, we are now offering success coaching on select conferences.
Purchase this training + 3 one hour follow up success coaching calls
Work with an assigned coach who has extensive experience in higher ed.
Get individualized support to help you follow through on what you've learned.
Workshop your plans, run your ideas by someone and get additional help/practice.
To get success coaching, simply purchase the Conference and add Success Coaching during registration.
The Academic Impressions Online Learning Experience
Intentionally Designed
Online Learning
Our virtual trainings go far beyond just replicating PowerPoint presentations online: these experiences are intentionally designed to give you the kind of robust and dynamic learning experience you've come to expect from Academic Impressions. These trainings provide you with an active learning environment and an online space where you can explore ideas, get inspired by what your peers are doing, and understand the range of possibilities around a certain topic. You will leave these sessions with practical solutions that you can take back to your team or task force.
What you will get:
A dynamic, interactive, and high-touch virtual learning experience designed to engage and set you up for growth
Seamless online face-time, networking, group work, and Q&A opportunities from the comfort of your own workspace
Practical takeaways and hands-on knowledge
Guidance from vetted subject matter experts
See What Our Attendees are Saying
"The virtual design of this conference coupled with the amazing work of our program manager promoted a high level of engagement and sense of community among attendees. The speakers were knowledgeable and enthusiastic to share their experiences. It was a refreshing shift from long days of traditional meetings on Zoom!"
"This is the first time I've ever attended a virtual conference, and to be honest, I had low expectations. Well, I was wrong. I am very impressed with the platform used and the quality of the content shared. Oftentimes, these conferences only talk about ideas and what could work, but at this event, actual pathways and practical next steps were shared. Academic Impressions did a great job featuring quality speakers who were willing to share what they know."
"Although the workshop was online, it felt as if the presenters were right there with us. All presenters were knowledgeable and really related the content to real work experiences. They were so willing to answer questions and offer assistance—I learned so much that I can apply."
"Many conferences leave you with learning but not always sure how to turn that into action for your organization. There were actionable tips shared throughout the two days and tools provided to help move the learning into action. I am always impressed with Academic Impressions conferences and this virtual one did not disappoint."
"At first, I was skeptical that a virtual conference was capable of being both engaging and informational - but Academic Impressions has mastered it! The 3-day online event was structured in a creative way that all participants had multiple opportunities to interact with each other and the presenters. No one's questions went unheard or unanswered. Thank you for this great experience, it has changed my view of virtual conferences and I look forward to attending more in the future."
- Desiree Ford, Digital Communications Manager, Binghamton University
"The virtual conference has been amazing. The presenters have all been great and the information they've provided is going to help us better use our social media. Even though this conference had to be virtualized due to COVID-19, the online format has been set up in a way that we can all collaborate and share ideas. I'm very eager to take what I've learned back to campus and start implementing new ideas."
- Chris Forde, Coordinator of Marketing & Public Information, Lincoln Trail College
July 31, 2023
(All Times Eastern)
Welcome & Introductions
11:00 – 11:15 a.m. ET
---
Identifying the Gaps in Retention and Completion on Your Campus
11:15 a.m. – 12:00 p.m. ET
This opening session will help you to figure out the students on your campus who face barriers to retention and graduation. You'll learn where to find data and what data to look for in order to dig deeper into the student population. You'll also gain understanding on why it is important to connect your data directly to the individual student experience.
---
Educating Faculty & Staff Across Campus
12:00 – 1:00 p.m. ET
Faculty and staff across campus are often connected with different groups of students, and they may be the first (or only) people on campus a student feels comfortable sharing with. Ensuring that your frontline faculty and staff share the same messages and know what resources are available to students is essential to making sure that students don't get lost in the bureaucracy of your institution. In this session, you'll examine how to educate faculty and staff on sharing the same messages and resources across the institution.
---
Break
1:00 – 1:30 p.m. ET
---
Pre-College Programs and Student Success
1:30 – 2:30 p.m. ET
Now that you understand how to identify those students on your campus who may face barriers to graduation and retention, as well as ways to fund new initiatives and who to educate on the equity gap, you should now begin to apply best practices before and during college to close the equity gap. Our expert speaker will discuss how pre-collegiate programs can be used to successfully orient students to campus, as well as how they can help them to create meaningful connections before the academic year starts. You'll take away useful ideas about how to start small and then expand your programs to encompass a more diverse range of students.
---
Break
2:30 – 2:45 p.m. ET
---
Working Session: Planning for Pre-College and Education Interventions
2:45 – 3:30 p.m. ET
Here, we'll focus on the interventions shared on day one of the conference. This session will be geared toward helping you to plan your next step for educating others on your campus about the equity gap. We'll also include time for you to identify one thing you can do before the academic year starts in order to connect with students who may face additional barriers. You'll work in groups to discuss and refine your next steps.
---
Day 1 Wrap-Up
3:30 – 4:00 p.m. ET
As we conclude our first day together, you will have an opportunity to ask questions of the speakers and connect with other attendees around shared challenges and opportunities.
---
August 1, 2023
(All Times Eastern)
Optional Networking Session
11:00 – 11:15 a.m. ET
You'll have the opportunity to meet with the speakers and other attendees of the conference and share your ideas about how to move forward.
---
Day 2 Opening Remarks
11:15 – 11:30 a.m. ET
---
Developing Community Partnerships to Support Your Work
11:30 a.m. – 12:15 p.m. ET
In this session, our expert speaker will focus on the importance of developing resources outside the institution to assist you with equitably managing student retention and completion. Institutions have limited resources and staff, so working with a community partner can help to guide and enhance your efforts. You'll learn examples of partnerships developed by other institutions, and how those have worked to support their overall retention efforts—as well as the needs of individual students.
---
Building a Network of High-Touch Student Support
12:15 – 1:00 p.m. ET
Ensuring that students are supported proactively is one of the most effective ways to minimize the impact of barriers and create a sense of belonging for students on your campus. Students from historically marginalized or first-generation backgrounds may not feel comfortable reaching out to ask questions—or they may not know who to reach out to. Our expert speaker will discuss how creating a high-touch network of student support, including advising, success coaching, and demystifying offices, is key to students' development of connections on campus. You'll also learn ways to create that high-touch network with limited staffing resources.
---
Break
1:00 – 1:30 p.m. ET
---
Interventions in Direct Student Support
1:30 – 2:15 p.m. ET
While all students can encounter financial pressures and emergencies in college, students from historically marginalized communities are less likely to have family support to fall back on in those circumstances. Small financial or basic-needs interventions, like micro grants or food pantries on campus, are vital for helping students persist at your institution. In this session, you'll learn how institutions can creatively deploy resources intermittently to the students who need aid. You'll also learn about how academic-focused support goes hand in hand with financial or basic-needs interventions.
---
Break
2:15 – 2:30 p.m. ET
---
Securing Funding Opportunities for New Initiatives
2:30 – 3:15 p.m. ET
While there are many interventions that all faculty and staff can participate in to close the equity gap, some best practices require institutions to devote financial or staffing resources. During this session, you'll be able to find potential available options for seeking funding from organizations outside your institution. You'll also brainstorm where existing resources may already be available on campus to assist you in creating new initiatives.
---
Working Session: Planning for Interventions During College
3:15 – 3:45 p.m. ET
During this working session, we'll focus on creating next steps for the interventions shared on day two of the conference. In small groups, you'll work to identify what you can first do to create or expand high-touch student support at your institution. You'll also have the opportunity to brainstorm ways to directly intervene in a student's journey throughout the year with financial or other resources. Finally, you'll have a chance to share any community partnerships you have developed at your institution as a preview for the closing session of the conference.
---
Conference Wrap-Up & Evaluations
3:45 – 4:00 p.m. ET
DeWayne Frazier
President, The American University in Nigeria
DeWayne Frazier currently serves as the President of the American University of Nigeria (AUN). As President, he serves as the CEO for the university operations and leads the institution. Founded in 2003, as the first American-style university south of the Sahara, AUN is Africa's first "Development University" and currently has around 100 faculty members and undergraduate and graduate enrollment of approximately 1,500 students.

Monica F. Jacobe
Director of Advising for Wharton Undergrad, University of Pennsylvania
Monica Jacobe is currently the Director of Advising for the Undergraduate Division of The Wharton School at the University of Pennsylvania, where her team supports diverse students from pre-matriculation to graduation. She has spent nearly 25 years in higher education focused on faculty development and student success, as well as on assessment and management of student learning in a variety of leadership roles serving domestic, international, and multilingual learners.
La'Tonya Rease Miles
Director of University Partnerships, ReUp Education and Adjunct Faculty, Santa Clara University
La'Tonya "LT" Rease Miles specializes in student development among diverse and underrepresented populations. Her established programs for first-generation college students—at UCLA and at Loyola Marymount University—were national Best Practices models, transforming both universities into First-Gen Forward institutions.
The recording for this virtual conference will not be shared. Please only register if you are planning to attend the live sessions.
ACADEMIC IMPRESSIONS MEMBERS
This training is FREE with membership.
3 one hour follow up success coaching calls
Work with an assigned coach who has extensive experience in higher ed
Get individualized support to help you follow through on what you've learned
Workshop your plans, run your ideas by someone and get additional help/practice
$1,695 $1,595
through July 21, 2023
Get access to THIS virtual conference.
3 one hour follow up success coaching calls
Work with an assigned coach who has extensive experience in higher ed
Get individualized support to help you follow through on what you've learned
Workshop your plans, run your ideas by someone and get additional help/practice
Get this + 100s more FREE with membership!
Questions About the Event?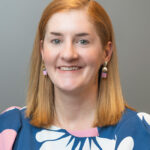 Sarah Adams
Learning & Development Manager,
Academic Impressions