Create clarity around who you are as a scholar and effectively communicate your work and brand to others.
An effective research brand provides a consistent interpretation of what you do and who you are as a scholar in the minds of others and yourself. It differentiates you from others by articulating the unique value that you bring. These are essential ingredients for those high stakes written communications required of academics, like job applications, research statements for promotion, and narratives for competitive grant proposals. More broadly, throughout your career, a clear research brand helps you strategically build your network and advance in your career. Branding also clarifies and reinforces your mission and purpose in the work that you do so you can make decisions with greater ease and confidence. Fundamentally, branding is about how you see yourself, because how you see yourself influences how others see you.
This academic branding video course is designed for researchers who want to:
Create clarity around who they are as a scholar, their mission as a scholar, why they believe in their work, and the value it brings to others and their communities.
Make strategic decisions that align with their long-term career vision.
Manage how they represent their work to others and how others perceive their work.
Effectively communicate their work and brand to the right people.
You will walk away from this video with:
Stories about who you are as a scholar that you can use for tenure materials, job applications, networking, your website, and more.
A brand statement and language you can use to communicate who you are to others.
Next steps for building your brand and realizing your dream projects.
The following lessons are included with this course.
Course Highlights
1 hour, 10 minutes total

22 short videos

1 workbook

Valued at $495. Free for members.
96% of Participants Are Satisfied With Our Video Courses
Allison DiBianca Fasoli, Ph.D.
Allison DiBianca Fasoli, Ph.D. is a faculty coach, leadership coach, and a psychological researcher and educator. She coaches clients around career growth and career decisions, work-life balance, branding, leading others, and defining visions for their teams. She helps scholars, researchers, and writers increase their scholarly productivity (without working more!), transform their writing practices and processes, clarify their conceptual ideas, and grow their scholarly voices. Allison also offers writing consultations to help clients present themselves and their work persuasively in writing– from cover letters to promotion materials to personal websites.
Drawing on her expertise in psychology, Allison's coaching process is informed by decades of experience researching and teaching about concepts related to learning processes, motivation, decision-making, self-concepts and identity, and theories of human growth and development. She supports clients in building their self-awareness and in taking small action steps in order to achieve their professional goals. For some, this process can involve working through feelings of uncertainty, indecision, second-guessing, procrastination, and negative self-talk. For others, this involves attending to conflicted interpersonal relations, handling difficult colleagues, and addressing relational pressures. By asking powerful questions, offering insight and connections, and attuning to client's personal strengths and energies, Allison helps clients to clarify what they want, open possibilities for action, and make decisions that they can trust.
Allison earned her Ph.D. in Human Development from the University of Chicago and her Coaching certificate from Emory University. She is currently earning an advanced degree in counseling and clinical psychology. She also has training in Academic Coaching through Landmark College, and training in scholarly writing through the University of Chicago's Writing Program. She is a nationally-funded, mixed methods researcher with ten years of experience in higher education, who continues to teach and research in psychology.
Whether clients are feeling over-committed, anxious, stuck, or simply want to increase their research productivity and leadership skills, Allison's aim is to help clients improve their professional work and personal well-being at the same time. Her goal is such that those in higher education can engage more intentionally and with greater energy, clarity, and confidence.
Membership Includes All Content and Much More
Buy membership based on desired number of users  
Invite users to your membership
Engage with upcoming and on-demand online trainings 
Learn more about membership benefits, included content, and pricing.
Questions about membership?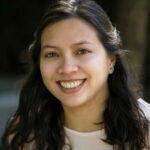 Meghan Paladino
Membership Advisor, Academic Impressions