Gain confidence in your ability to serve as a mediator in your Title IX informal resolution process.
Overview
The Final Title IX Regulations permit sexual harassment complaints to be resolved by an informal resolution process. The skills of the facilitator are vital to carefully and effectively resolve sexual harassment cases that are often full of emotion on all sides. Indeed, an unskilled facilitator may do more harm than good. Do you have the skills to effectively facilitate an informal resolution? Do you or your colleagues feel overwhelmed and intimidated, given high stakes for all involved, including the institution?
There are many methods available to institutions to informally resolve a formal complaint of sexual harassment, and mediation should be considered as one of them. Ensure that your facilitators of all types of informal resolution are trained mediators to promote a safe, non-intimidating, and effective manner of resolving sexual harassment cases.
Join us online for a one-of-a-kind two-day virtual conference to gain the toolkit you need to become an effective mediator in your Title IX informal resolutions. Our experts—who are both legal and practical experts in mediation and Title IX within higher education—will walk you through the mediation process from start to finish. You'll gain insight and practical advice on how to perform the necessary skills of a mediator so that you can enter your next mediation or other type of informal resolution process with greater confidence. Specifically, you will learn how to:
Establish your role and rapport with all parties
Communicate each party's position directly, persuasively, and neutrally
Manage unreasonable demands, so you can maintain momentum and progress
Address factual strengths and weaknesses
Respond to situations where there is no agreement
Create a resolution agreement
You will also participate in a mock mediation, so you can experience how these facilitation skills are best applied in action.
Who Should Attend
This virtual conference will benefit:
New mediators and those who want to hone their mediation skills working directly on sexual harassment cases
Title IX Coordinators who oversee and facilitate the informal resolution process
Both new and seasoned mediators will walk away feeling more confident and empowered to facilitate an informal resolution process using mediation skills.
Limited Attendance
In order to ensure a high-quality learning experience, we have intentionally designed this Virtual Training to have a limited number of total attendees. To ensure access from both paying participants and also from those who have an All-Inclusive membership, when the membership cap is reached, only paying participants can register after that point (while spaces are still available). If you have questions about whether this program is right for you, please contact us.
As the coronavirus pandemic unfolds nationally, it is so important to keep connecting and networking with your peers - at a "social distance" - and to keep learning and developing as higher-ed leaders and professionals. Don't let social distancing and quarantines prevent you from setting aside time for professional development. Everything is changing so fast; more than ever, we need to be pooling our resources and knowledge and finding the best ways to develop our capacity, connect and share with each other, and move forward during a challenging time.
The Academic Impressions Virtual Conference Experience
Our virtual conferences go far beyond just replicating PowerPoint presentations online: these new programs are intentionally designed to give you the kind of robust and dynamic learning experience you've come to expect from Academic Impressions. As higher education strives to adapt rapidly to the shifting crisis, connecting with your peers who are experiencing similar challenges can be the best use of your professional development time.
What you will get:
A dynamic, interactive, and high-touch virtual learning experience designed to engage and set you up for growth
Seamless online face-time, networking, group work, and Q&A opportunities from the comfort of your own workspace
Practical takeaways and hands-on knowledge
Unlimited access to all recorded online sessions
Access to an online conference hub — one-stop shop for presentation materials, attendee introductions, worksheets, supplemental reading, videos, and other resources
See What Our Attendees are Saying
"At first, I was skeptical that a virtual conference was capable of being both engaging and informational - but Academic Impressions has mastered it! The 3-day online event was structured in a creative way that all participants had multiple opportunities to interact with each other and the presenters. No one's questions went unheard or unanswered. Thank you for this great experience, it has changed my view of virtual conferences and I look forward to attending more in the future."
- Desiree Ford, Digital Communications Manager, Binghamton University
"The virtual conference has been amazing. The presenters have all been great and the information they've provided is going to help us better use our social media. Even though this conference had to be virtualized due to COVID-19, the online format has been set up in a way that we can all collaborate and share ideas. I'm very eager to take what I've learned back to campus and start implementing new ideas."
- Chris Forde, Coordinator of Marketing & Public Information, Lincoln Trail College
Wednesday, November 18, 2020
(All Times Eastern)
Welcome & Faculty Introductions
10:30 – 10:45 a.m.
---
Informal Resolution Overview
10:45 – 11:45 a.m.
Our expert faculty will cover the foundations of an informal resolution process, including:
What is required of informal resolutions under the new law
Ideal qualifications of a mediator
Other types of informal resolutions available for your campus under the new regulations
Types of sexual harassment cases conducive to informal resolution
What a conversation with a party considering mediation may sound like
---
Short Break
11:45 a.m. – 12:00 p.m.
---
Mediation in the Context of Title IX and Pre-Mediation Prep
12:00 - 12:45 p.m.
In this session, you will be introduced to the mediation process from start to finish. You will learn about mediation, the types of mediation available, and the steps necessary to prepare for a formal mediation in a Title IX sexual harassment case, including:
Communication with the parties
Preparation
Evaluation
Framing the issues
Focus on objectives
Strategy
Resolution Agreement Form and Draft
---
Role of the Mediator & Setting the Environment
12:45 – 1:30 p.m.
The mediator plays a critical role in setting a professional and neutral tone from the onset of the mediation. You will examine:
The multiple roles of the mediator, including communicator, neutral, facilitator, and evaluator
How multiple perspectives, including the mediator's, can impact the mediation
How the physical environment and placement of parties can impact comfort and outcomes of the mediation
---
Long Break
1:30 – 2:00 p.m.
---
The Mediation – Critical Steps and Considerations
2:00 – 3:00 p.m.
You will learn the critical steps and considerations for effectively facilitating a mediation of a sexual harassment case for your campus, including:
Facilitating introductions
Framing issues
Establishing common ground
Searching for shared values
Establishing credibility
Maintaining confidence
Dealing with party advisors
---
Short Break
3:00 – 3:15 p.m.
---
The Mediation – Fundamental Skills
3:15 – 4:15 p.m.
We will discuss the fundamental skills of being a good mediator, including:
Knowing how to direct the parties
Being subtly persuasive
Using proper questioning techniques
Addressing factual strengths and weaknesses
Making suggestions and handling unreasonable demands
---
Day One Q&A & Networking Reception
4:15 – 4:45 p.m.
After a brief question and answer session with our expert panel, this informal virtual reception will be your chance to decompress and expand your network of connections. Our programs are intentionally designed for smaller groups, so this is a great time to catch-up with attendees whom you may not have connected with yet.
---
Thursday, November 19, 2020
(All Times Eastern)
Refresh & Reset
10:30 – 10:45 a.m.
You will have the opportunity to share and hear from other attendees one lesson that resonated the most from yesterday's training or one strategy that you're looking forward to learning about today.
---
The Mediation – Communication Strategies
10:45 – 11:30 a.m.
Building upon yesterday's mediation sessions, our expert faculty will guide you through the rest of the critical steps and considerations to continue your mediation process. You will explore:
The importance and skill of communicating one party's position to the other party as we progress toward a compromise and agreed upon resolution
Techniques of keeping the parties talking, even when it appears the mediation may not be successful
Ethical considerations relating to the mediator, the parties, and the party advisors
---
Preparing the Agreement
11:30 a.m. – 12:00 p.m.
Once an informal resolution is achieved, you must ensure there is a clear understanding between all parties regarding what happens next. In this session, you will explore:
How to draft an agreement, including best practices for creating one
Your continuing obligations as a mediator
---
Short Break
12:00 – 12:15 p.m.
---
Failure to Reach Agreement
12:15 – 12:30 p.m.
In some rare situations, it is possible that the parties will fail to reach an agreement. We will dedicate this time to learn what happens in those situations and what continuing obligations you, as the mediator, must know or do. Our faculty will also walk you through how to have continuing settlement discussions after a mediation and how to obtain long-term supportive measures for your parties.
---
Preparing for the Mock Mediation
12:30 – 12:45 p.m.
Before we begin our mock mediation, our faculty will help set the stage for what to expect during the mediation, including the scenario that our volunteers will be practicing. We will use this time to provide specific instructions to attendees who are not volunteering for the mock mediation but can use this time to observe and analyze strategies being used by our volunteers.
---
Mock Mediation Module Part I: Setting the Scene & Messaging
12:45 – 1:45 p.m.
Volunteers will serve as mediators and parties. The mediators will begin the mediation by speaking with each of the parties independent of the other. They will introduce themselves to the parties and explain the mediation process. Next, the parties, independent of one another, will tell the mediator what they need to accomplish to achieve a resolution. The mediators will communicate to each of the parties the opposing party's position on what it will take to successfully accomplish an agreement.
---
Long Break
1:45 – 2:15 p.m.
---
Mock Mediation Module Part II: Dealing with Party Advisors & Saving the Mediation
2:15 – 3:15 p.m.
Volunteers will serve as mediators and our faculty will serve as advisors to each of the parties. The mediators will communicate with the party advisors as the advisors address their parties' position and expected outcome. The mediators will be confronted with party positions that are an impediment to achieving an agreement. The mediators will try and help the parties reach a compromise.
---
Mock Mediation Debrief and Final Q&A
3:15 – 3:45 p.m.
As a large group, we will use this time to analyze what went well and what could have been improved during the mock mediation sessions. Our faculty will provide additional feedback and concrete strategies to close out the conference and answer any remaining questions by our attendees.
---
Wrap Up
3:45 – 4:00 p.m.
Hon. Sanford M. Brook (Ret.)
Mediator and Arbiter, Judicial Arbiter Group
Sandy has served as a mediator in over 1,000 cases. He's the former Chief Judge of the Indiana Court of Appeals who joined the Judicial Arbiter Group in 2004, after 16 years on the bench in Indiana. Twelve of these years were spent on the trial bench where he also served three years as Chief Judge. While a judge, he promoted alternative dispute resolution in the Indiana court system by serving as a judicial mediator.
Cara Hardin, J.D.
Title IX Deputy Coordinator, Marquette University
Title IX Deputy Coordinator, Marquette University Cara Hardin is an attorney serving as Title IX Deputy Coordinator for Marquette University. In addition to assisting in the coordination and monitoring of Marquette's compliance with Title IX and associated regulations, she is the lead investigator of formal complaints of sexual harassment and the lead investigator and adjudicator of sex discrimination filed by Marquette students, faculty and staff.
ACADEMIC IMPRESSIONS MEMBERS
$1,395 $1,295
through Nov 11, 2020
Get access to THIS virtual conference only.
Get this + 100s more FREE with membership!
Questions About the Event?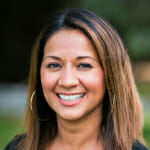 Rabia Khan Harvey
Senior Program Manager, Academic Impressions
*There are limited spots available for All-Inclusive Members to register for Virtual Conferences for free in 2020. Each virtual conference has a registration cap in order to ensure a high-quality learning experience, personalized attention, networking and interactivity. If the cap has been met, All-Inclusive Members can register with a $250 discount if space is available.
Academic Affairs, Advancement/Alumni Relations, Enrollment Management, and Student Affairs members will continue to receive $100 off conference registrations, if applicable. Upgrade your membership to qualify for a higher discount.
Please note the member discount is not applicable on conference binders or success coaching.