Engage with a cohort of other chief strategy officers to build your network, explore common issues you face, share current practices, and increase your effectiveness.
Overview
Chiefs and VPs for strategy have no peers at their institutions. Charged with driving the university's strategic plan forward and ensuring proper execution across stakeholders, they play critically important roles on campus. They must be data-informed and big picture-oriented, ensuring consistency and alignment with institutional mission and vision, but they must also possess the interpersonal savvy to create collaboration, buy-in, and integration among the cabinet and with the President.
Given the singularity of this role, chiefs & VPs of strategy need the ongoing support and community that can only be provided by others who are serving in a similar capacity. Join us along with other chief strategy officers across higher education for a roundtable series to discuss the common challenges you face, get support from experienced professionals, and build your network. You will:
Engage in discussion about timely topics and challenges you're facing in your role in a small, cohort-based, and confidential environment
Build community with other chiefs and VPs of strategy/strategic initiatives and expand your professional network
Learn from peers and exchange institution-specific practices and approaches
Come away with a crowd-sourced repository of templates, sample language, and other resources that you can refer back to and use to inform your future work.
To preserve an intimate and productive experience, the roundtable will be capped at 10 attendees.
Who Should Attend
This group engagement is designed for chief strategy officers, VPs of strategy, VPs of strategic initiatives, and chiefs of staff who report to the president, serve on the president's cabinet/executive team, and have similar strategy-level responsibilities.
If you are specifically charged with responsibilities like the following, this program is for you:
Leading strategic planning processes
Spearheading strategic initiatives
Convening and creating alignment between and among cabinet members and other senior leaders
Providing strategic guidance and advice to the president
Developing systems and dashboards that track plan implementation, including key performance metrics
How Roundtables Work
The goal of our roundtable is to bring together a small cohort of peers for a comprehensive learning and networking experience. Through short, regular live meetings, you will come together with a maximum of nine other peers and our expert to:
Build strong connections and expand your network
Try new tactics and approaches to improve your effectiveness
Share your own best practices and hear others'
Carve out time for self-reflection
Be part of a cohort-based support community
Contribute to the conversation with your own thought leadership
What is the time commitment?
The cohort will meet seven times on Fridays in March, April, and May. Each meeting runs one hour. Participants may be asked to read light, relevant materials in advance of some sessions.
Can't attend all sessions?
No problem. However, we recommend participating in at least six sessions to get the most value out of this experience.
Session 1: March 4, 2022 | 12:00 – 1:00 p.m. ET
Session 2: March 18, 2022 | 12:00 – 1:00 p.m. ET
Session 3: April 1, 2022 | 12:00 – 1:00 p.m. ET
Session 4: April 8, 2022 | 12:00 – 1:00 p.m. ET
Session 5: April 29, 2022 | 12:00 – 1:00 p.m. ET
Session 6: May 6, 2022 | 12:00 – 1:00 p.m. ET
Session 7: May 20, 2022 | 12:00 – 1:00 p.m. ET
---

During this series of roundtable sessions, you and your fellow attendees will get to drive the agenda based on common challenges such as the following:
Strategic planning
Leading inclusive and participatory strategic planning processes
Maintaining alignment with institutional mission and vision
Implementing high-importance initiatives
Using performance metrics and dashboards to track progress
Ensuring periodic plan "refreshes"
Working with the president
Supporting the president's role in strategic planning and ensuring implementation
Adapting to your president's style
Advising the president on matters of strategy
Holding cabinet members accountable for implementation
Working with the cabinet
Building individual relationships with each VP and their leadership team
Encouraging collaboration across siloes
Using team-building assessments and tools
Helping busy cabinet members stay focused on strategic priorities
Enterprise-level focus
Using data and analytics to support student success, executive decision-making, and strategic plan implementation
Championing enterprise-level initiatives that support institutional mission and goals:

Budgeting
DEI
Institutional research
Enterprise risk management
Essential leadership skills
Future and systems thinking
Big-picture thinking coupled with detail orientation
Project management
Active listening
Open-mindedness
Ability to generate buy-in
Ability to offer alternative perspectives
Tips and tools for engaging the campus community
Liberating structures
Design thinking
Annual leadership conference
Cabinet retreats
Sue Hodges Moore
Retired higher education administrator & former Chief Strategy Officer, Ball State University
Sue Hodges Moore has dedicated her 45-year career to improving lives through public higher education. She served at a comprehensive university in a major metropolitan area, a major urban research university, a rural research institution, a community and technical college system, a fledgling virtual university, and a statewide coordinating board.
Questions About the Event?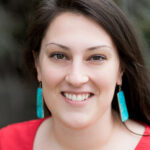 Sarah Seigle Peatman
Director of Learning & Development,
Academic Impressions