Every student matters — are you effectively incentivizing and motivating your admissions counselors?
Admissions counselors are commonly more mission-driven than numbers-driven.  Since many wouldn't self-identify as "numbers people," they often struggle to articulate their personal enrollment goals and progress to leadership.
But in a climate where every student matters, institutions can no longer afford to leave these goals up to chance. The productivity of admissions counselors is vital to an institution's ability to execute their yield strategies, so enrollment and admissions leaders must start to shift the culture around goals and measurement for the counselors.
Join us for this webcast and learn:
How to set goals for counselors that are both aspirational and obtainable

How to measure progress on goals through strategic reports

How to hire and train for better results
What You Will Get
To help you measure and discuss progress on goals with your admissions counselors, we'll offer you several sample reports that you can adapt for your institution, including weekly and monthly outreach reports and weekly overall territory reports.  In the interest of helping you train admissions counselors for a numbers-driven environment, we'll also offer a sample training plan.
Who Should Attend
Leaders interested in driving the culture shift to get their institutions to start paying attention to yield will benefit from this training, including vice presidents of enrollment management, directors and assistant directors of admissions, or anyone with responsibilities around managing individual and team performance in the admissions office.
Setting goals for admissions counselors

Measuring progress on goals through strategic reports

Hiring and training for better results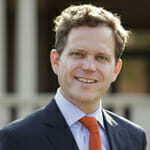 Benjamin Hagan
Assistant Director for Recruitment Services
Oklahoma State University
Ben has been responsible for teams enrolling four of the top five largest freshman classes at OSU and his institution is currently celebrating the highest undergraduate enrollment in its history as well as the largest Honors College freshmen class. In his time with OSU, Ben has been responsible for the campus tour and events program, in-state and out-of-state freshman recruitment, and transfer recruitment.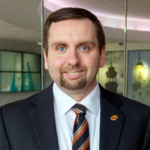 David Mariott, Ph.D.
Senior Assistant Director of Undergraduate Admissions
Oklahoma State University
Dr. David Mariott has worked in college admissions for the past seven years and has extensive experience utilizing data, research, and CRM technology to implement action-driven strategies in undergraduate recruitment. In his current role, he leads the enrollment management division's data management and research initiatives.
Questions About the Event?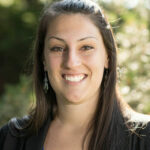 Sarah Seigle Peatman
Senior Research Analyst, Academic Impressions