Building Academic Leadership Development Programs on Your Campus
Last updated December 4, 2020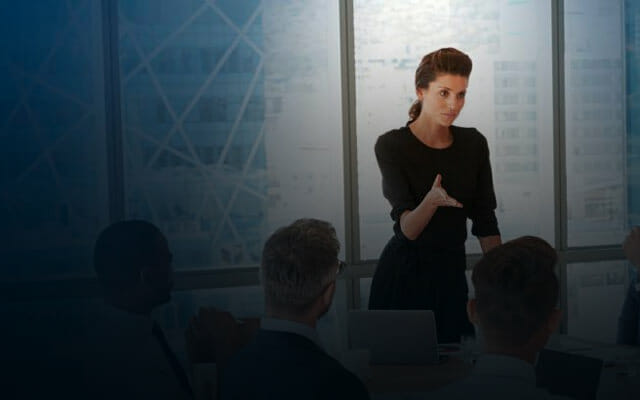 Building Academic Leadership Development Programs on Your Campus
Last updated December 4, 2020
---
Overview
Academic leaders are typically expert scholars in their fields but don't learn core leadership skills when they move into their leadership positions. They rarely get formal training on ways to be simultaneously self-aware, emotionally intelligent, savvy about navigating systems and hierarchies, as well as effective at financial management, public speaking, crisis management, and conflict resolution. To support the health and climate of their departments and, in turn, institutions, academic leaders need to intentionally develop these crucial skills.
Join us online with Jennie S. Knight, Ph.D., to hear how the University of Virginia has developed their successful Leadership in Academic Matters program (LAM) that draws on cross-campus collaborations and addresses diversity, equity, and inclusion. You will leave with solid ideas for how to approach your academic leadership programs that create an inclusive, equitable climate in which staff, faculty, and students can thrive.
Agenda
January 27, 2021
1:00 – 2:30 p.m. Eastern
1. Essential Components for Academic Leadership Programs
We begin by looking at the essential components of a leadership development curriculum that prepares inclusive, equitable, effective academic leaders. We will also discuss why an academic leadership development program is essential for the health of the institution.
---
2. Learning from a Case Study
We will take a deep dive into the University of Virginia's successful LAM program and consider best practices that can be applied to academic leadership programs across other institutions.
---
3. Applying Lessons to your Campus
In this section, you will begin to plan for future academic leadership programs on your campus, including assessing your campus culture, existing resources, and pitfalls to avoid.
---
4. Planning for Immediate Next Steps
This is your opportunity to consider long-term goals and plan for steps you can take immediately.
Who should attend?
This program was designed for those who are leading the charge in building and/or launching academic leadership development initiatives. Provosts, VPs of Academic Affairs, Deans, as well as professionals from across faculty affairs and faculty development will benefit from the content shared.
Chairs, faculty, and all those who may be interested in participating in academic leadership development programs are also encouraged to attend.
Get this + 100s more FREE
Already a Member? Login
20+
years serving higher ed
3,500+
institutions served
200,000+
faculty and staff participants Jennie Knight, Ph.D.
Assistant Vice Provost for Faculty Development, University of Virginia